20 Nov 2019
Meet the Moda team: Timi Tinubu, Buyers Acquisition Manager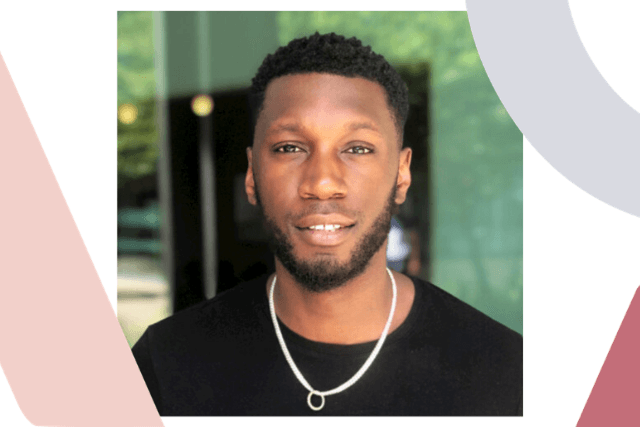 Moda is well-known for its sense of community, as well as its industry-leading hosted buyer programme. Ahead of the AW20 edition, coming up this February, we spoke to Timi Tinubu, Moda's very own Buyers Acquisition Manager to find out more about the show, the newly named Club at Moda and his own addiction to sneakers.
What is your role at Hyve Group and what do you do for Moda?
I am the Buyers Acquisition Manager for Moda. It's up to me to bring key buyers to the show and ensure that they have a great buying experience whilst they're with us. I guess the Hosted Buyer Programme has become an elevated part of my role. It ensures that we can provide the very best all-round experience to our key buyers, by offering travel and accommodation as well as a tailored concierge service.
Our hosted buyers tend to be people who our exhibitors have nominated as key people they would like to see at the show, or people we have recognised as bellwethers in the industry and who we think would be a great fit for the show.
We like to look at their experience in the industry; do they have a good story, when did they start, does their offering match what our exhibitors are looking for. Of course, we look at overall company success and buying budget as well. Above all else, we want our key buyers to engage with the show, so we look for loyalty and people who are open to taking part in interviews and events like the speed networking sessions on site.
What's your favourite thing about your job?
My favourite thing about my job is people. It's fun and the people I meet and work with are full of knowledge. I'm learning so much from both buyers and exhibitors; people who have massive experience in their respective industries and that makes my job a very two-way relationship. It's good to be around passion as well; the buyers I work with are super passionate about what they do, and in most cases, they have been for many years. It's something I really admire.
Tell us a little more about The Club at Moda – what is it and how does it work?
So, The Club at Moda is a fancy name for our hosted buyer programme.
This really starts some months before the show. Internally, we look at some of the feedback from buyers and exhibitors, before we start looking at building the next season's "club". This can be built up of past club members, as well as new ones. The new club members come primarily from what we call wishlists; key names that our exhibitors communicate to our sales team that they would like to see at the show. It's very important that brands nominate these names to us so that we can really pinpoint who we need to get to the show and do everything we can to get them there.
We have a dedicated team and access to some really in-depth resources, plus a long-standing history in the industry so we are able to get hold of these people and start that conversation with them.
Naturally we look for buyers who engage with the show and with our exhibitors, and that's really key to how we select our Club membership each season. Enthusiasm is key.
Why do you think Moda is such an important trade show for fashion buyers to attend?
I think mostly because it is in an industry leading portfolio of fashion shows. It is the UK's National Footwear Show and there's a good reason why! It's where the big names have been connecting and talking for many years, and where they will continue to meet for years to come. And, for buyers, it's a place to discover some of the very best UK and international brands.
Trade shows in general will continue to be important, because of the efficiency and joined up buying experience they provide. As the fashion industry seems to be getting more difficult elsewhere, I think trade shows bring it back to basics, making life as simple as possible for buyers and for brands.
How would you describe your own style?
I would say it's very straightforward, in terms of clothing I wear dark colours and simple things. Really, I'm all about footwear; it has to be flashy, it has to be one of a kind and always bright colours. I would say I have about 225 pairs of shoes. My style is all about street and performance footwear, so for anything like that, I'm your guy.
If you could sum up Moda in three words, what would they be?
Number one, for footwear. I want to say social, but I don't like that word; a community, I guess. And vibrance. There's a lot of variety and a lot going on.
Meet Timi at Moda from 23rd to 25th February 2020 at the NEC Birmingham. To find out more about The Club at Moda, click here.
---
About Moda
The heart of UK fashion, Moda is the key meeting place for mainstream fashion, delivering a high quality and cost-effective platform for mid-market brands and ensuring a commercially viable and convenient buying environment for retailers across the UK and Ireland. Bringing together over 1,200 collections under one roof at the NEC Birmingham, to deliver the complete season's overview to over 9,000 fashion buyers, the show also brings fashion to life on 16 catwalk shows throughout the three days to inspire buyers and sell brands, alongside a comprehensive retail-focused seminar programme, interactive workshops and networking events.