28 Aug 2020
How to future-proof your supply chain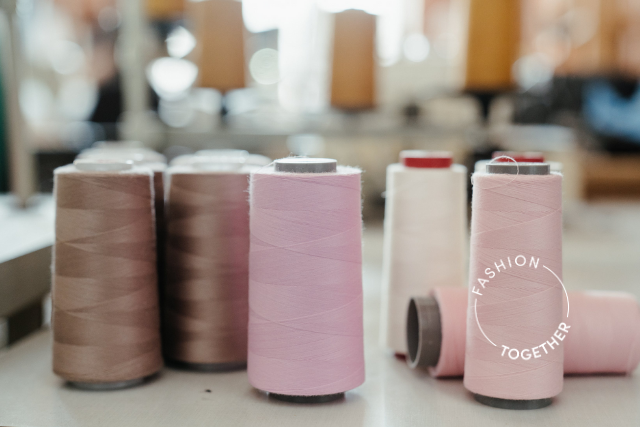 The Covid-19 pandemic has made one thing abundantly clear: no one can predict the future. That being said, there are certain things businesses can do to solidify their position and form a solid anchor for whatever challenges the future may hold. For many of us, that starts with creating a supply chain that is sustainable from a business point of view, as well as from an environmental and humanitarian one.
Communication is key
As with so many things, a successful supply chain relies on open, honest communication between all stakeholders. For Pico Project founder, Phoebe Hunter-McIlveen, this meant keeping customers in the loop whilst new lockdown-friendly processes were agreed. She told us, "[during lockdown] we had to communicate with customers about where we were with production and be honest about why things had to pause". This is the kind of transparency customers are looking for more and more when it comes to choosing the brands they buy from and stick with; it's about relationship building.
Fellow brand owner Rosie Cook of swimwear brand Deakin and Blue agrees, adding that relationship building within the supply chain is just as key; "this year has shown us the benefit of nurturing long-term relationships with suppliers. Whilst we are still small, we have developed strong and robust relationships with our key suppliers and producers which stand us in good stead when challenges arise".
Allow for flexibility and diversification
Flexibility and the ability to pivot is what separates the successful from the unsuccessful during time of crisis; "we've always done it this way" is not a reason to keep doing something, especially when all other factors are completely new and different.
At Pico Project, the focus has been on managing a string of different supply chains to ensure there is always stock of a selection of products.
Deakin and Blue also pivoted their operations at the start of lockdown to ensure the retention of jobs and talent as well as revenue; "in April this year we recognised that we had spare development and production capacity in our team, and that face masks were quickly becoming a high demand item that our customers would need as they returned to the "new normal" post lockdown. So, we refocused our efforts on developing a face mask that was aligned with our brand values. The masks feature our hero Liberty London prints, and are sustainable, reusable (machine washable), versatile and comfortable".
For both Pico Project and Deakin and Blue, the focus on small batch production has enabled the business to quickly change tack, without too much wastage or revenue loss.
Keep operations close to home
By keeping operations nearby business are able to have much more clarity and control over what is going on in throughout the design, manufacturing and shipping processes. Many brands with production facilities overseas were forced to give up huge amounts of stock due to other nations' manufacture and shipping policies during Covid-19. British brands with home-grown manufacturing capabilities are able to ensure that they can access their stock much more easily and can ensure the wellbeing of their teams. For Deakin and Blue, their small-batch production runs based in East London have ensured "quality manufacturing, not over-producing and supporting local businesses… this lean, agile production approach also allows us to respond to demand and be flexible when unexpected surges or challenges occur (like a global pandemic!)"
Hear from Phoebe Hunter-McIlveen and other brand owners as they discuss their experiences of the lockdown and how they pivoted to ensure success. Join the session on Wednesday 2nd September at 3pm BST to find out more.
If you liked this article you might also like: