07 Jun 2019
How to: create customer value in the fashion industry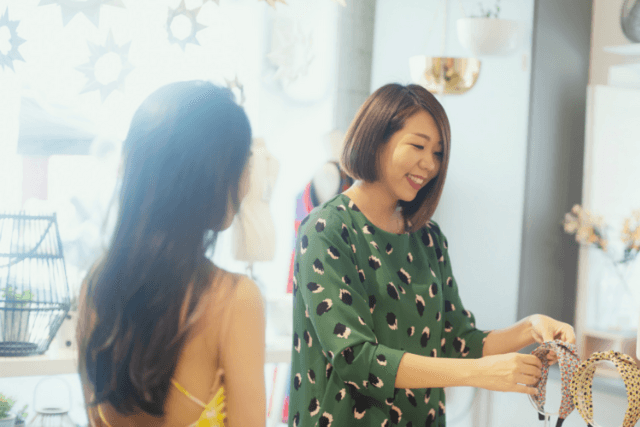 There's no denying the fact that the fashion market is a crowded one. With so much choice, the customer is definitely in the driving seat when it comes to deciding which businesses sink and which swim. The answer to this challenge, for brands and retailers alike, is to add value to every element of their offering. We thought we'd explore a few ideas to help you give your customer that little something extra.
Quality
It might seem obvious, but your customers want quality products when they spend their hard-earned money on your brand or in your store. For brands, making sure you're sourcing high quality materials and ensuring your products are well-made is a great place to start. For retailers, it's so important to see and feel potential stock before you make the order; if you wouldn't wear it, you can't expect your customers to buy it, after all! Trade shows like Moda are a great place to find the quality products you're looking for and meet the brands behind the collections.
Experiences
We've discussed the importance of experiential shopping before. A fashion brand or retailer that a customer truly values their relationship with is likely to offer a great experience at each and every touchpoint. Whether it's catwalk shows, styling sessions or pop up shopping experiences, there's a lot of fun to be had in giving customers an experience of your business that they won't forget.
Integrations
When it comes to experiences, it's important to remember your marketing presence. Every interaction your customer has with your business can be classed as an experience so make sure your marketing and commerce journeys are joined up. Every touch point, from social media to in-store, should have a consistent identity that customers can instantly relate to and recognise.
People
Your people are incredibly important, too. Service is one of the key things that customers will remember when defining whether they had a good or bad experience with a business, so ensuring you have well-trained, happy and invested people working for your brand or shop will stand you in good stead.
Exclusivity
If there's one thing that fashion-lovers value, it's exclusivity. Whether it's a limited time offer, a short run statement piece or something you've picked out just for them, giving customers the feeling that they're getting special treatment is a sure way to add value to whatever you're doing.
Stories
As we said right at the beginning of the piece, there's so much choice out there for customers, and differentiating your business on product alone will be difficult. The truly successful stores and brands start with great stories. For example, you could think about taking an ethical stance or telling the stories of the real people behind your business. If you're telling authentic stories that your customers can relate to, they'll value their relationship with your business that much more. And that's what this year's Moda theme, #ThisIsMe, is all about.
Looking to add value to your customers this buying season? Meet the brands at Moda SS20 and discover your next bestseller amongst our line-up of key brands and emerging faces. Join us at NEC Birmingham from 4th – 6th August for this season's edition of Moda.