26 Apr 2019
The art of designing an experiential shopping space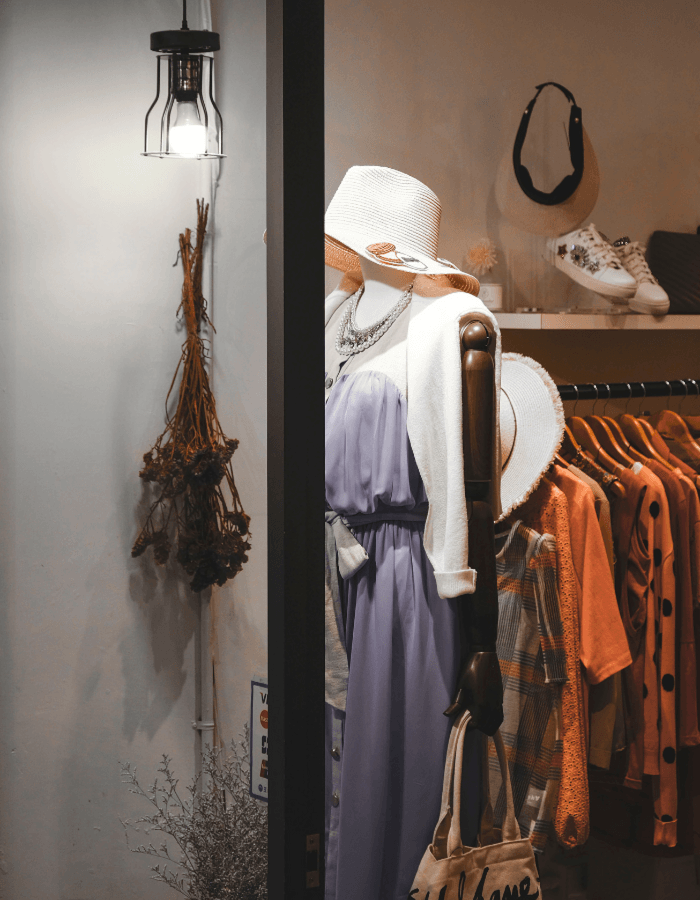 Here at Moda, we are privileged to talk to, and learn from, some of the best in the business when it comes to creating a retail space. From big businesses to the smallest indies, our buyers have mastered the art of creating in-store experiences that their customers love. But with the retail landscape evolving at an ever-increasing pace, we wanted to take a look at future-proofing the world of bricks and mortar retail.
Younger generations still love an in-store shopping experience
As the younger generations become the ones with the most spending power, millennials and gen z are influencing the way retail is transforming both on and offline. Yes, they're incredibly digitally-driven, but that doesn't mean they want to spend all their time alone behind a screen. In fact, a recent study conducted by IBM and the National Retail Federation found that 43% of these younger shoppers are spending their screen time connecting with others. Put simply, they value the relationships they can build and maintain with friends, family and brands. It's also interesting to look at the findings from Retail Dive's recent report: gen Z don't differentiate between in-store and digital shopping. Instead, they expect them to be seamlessly integrated.
Making your shop space future-proof
Retail can no longer be simply broken up into online and in-store. Tomorrow's shoppers are looking for experiences that they can enjoy out and about and then relive when they're at home. We all know the importance of online experiences being quick to load, mobile friendly and glitch free, but what about your in-store offering? We've got some ideas:
Get integrated
With technology at the fingertips of every single shopper, it's become an inherent expectation to have digital access available everywhere, including physical trips to shops. The technology-savvy shopper is looking for ease and convenience, so any digital tools you can make available will make in-store shopping a lot more navigable and less stressful in the eyes of your key consumers.
Inspire your customers
The rise of technology has made finding inspiration and information easier than ever for customers. And they know it. Whether they're buying on line or in-store, shoppers will do their research on trends, fit and styles before they make that all important purchase. For bricks and mortar shops, that means that you should do everything you can to make your space an inspiring showroom with key looks, in-store exclusives and on site events to keep customers coming back.
Consider your audience's lifestyle
It's the same in all businesses, but knowing your customer inside and out will make it much easier to create an in-store experience that appeals to them. This goes beyond knowing what they like to where and how they like to shop, you need to know what their interests are, what career they have and when and how they'll be wearing your items. Footwear brand Vans' flagship store in London is a great example of this. They've incorporated a skate park, live music venue, art gallery and cinema into their more traditional retail space, bringing in the footfall even if the customer doesn't buy every time. Understandably, not everyone has the budget for a basement skate park, but it's those kinds of considered touches that will really resonate with your customers.
Remember your brand proposition
Yes, knowing your customer is important, but knowing your brand is paramount. If your in-store experiences aren't in line with who your brand is, your customers will remember their great day out, without considering the who, where, what or why. If your experience is original, authentic and truly in line with your target audience, your customers should leave your space feeling more connected with you as a brand.
Personalisation is everything
We've said it once and we'll say it again: personalisation really is key. Whether it's on or offline, each customer should feel that they've had an unparalleled shopping experience that's met and exceeded all of their expectations. With the emerging gen Z contingent of shoppers looking for more personal experiences, that one-on-one brand and customer relationship is the most important thing a shop can offer.
Get the latest tips on enhancing your retail offering and meet with your new bestsellers at Moda SS20. We'll be returning to NEC Birmingham on 4th – 6th August to bring you inspiring brands, educational content and essential networking opportunities.
Source: "How Brick and Mortar Stores Are Making A Comeback With Millennials And Gen Zers" article by Forbes
Source: "Uniquely Gen Z" report by National Retail Federation and IBM
Source: "Gen Z twice as influenced by social media as by deals" survey by Retail Dive
Source: "7 Case Studies That Prove Experiential Retail Is the Future" article by Storefront Magazine