03 May 2019
Why international brands love Moda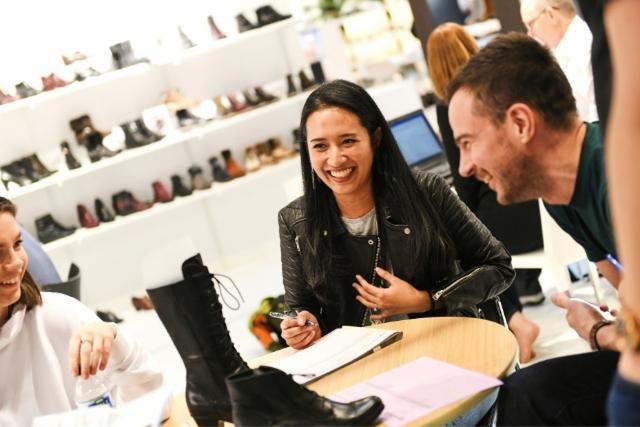 We might bring fashion to the heart of the UK, but we're well and truly an international show. Bringing together brands and buyers from the UK as well as all over Europe, we wanted to take a minute to hear from some of our international exhibitors on why they love Moda…
First up is Bugatti Shoes, who really couldn't get more international if they tried. Summing themselves up in their strapline "we are Europe", the German company have been long-standing exhibitors at Moda. Speaking of their experience at the AW19 edition, account manager Kenny Sterling said:
"We feel it's really important to be here to catch new accounts and make sure we see as many of our current customers as possible, we treat it like an extra show room. We've picked up new accounts on top of our current customers which was really good, especially as it was unexpected!"
Premium Portuguese womenswear brand Cotton Brothers are another key bellwether for Moda and are definitely ones to watch for the upcoming SS20 edition. Another brand who uses the show to reconnect with their UK market, Cotton Brothers representative Sarah Lobell said:
"We are very happy with the show; we actually reconnected with retailers we lost along the way and we met some new customers as well - for a first time exhibitor at Moda we are very pleased."
For anyone who's attended Moda before, it's clear that our Irish exhibitors are core part of our line up. Dublin-based Jessica Graaf cite Moda as the international exhibition for them, saying:
"We're based in Dublin and Moda is how we stay in contact with all our big UK store groups and boutiques, as well as find new UK business. Moda is our main trade exhibiton, we only do one other abroad, but Moda is the one for us - we've been coming for 14 years!"
Lastly, we heard from Danish brand Soyaconcept. Bringing that all important Scandi style to the show floor at Moda, Soyaconcept saw success from our famous VIP programme at the AW19 edition:
"We've had a great show! We invited quite a few buyers through the VIP programme and we met all the ones we expected and wanted to be there!"
An international show at heart, we're always looking for new and exciting brands from the UK and around the world to join the Moda family. Join us for the SS20 edition at the NEC Birmingham on 4th – 6th August to meet your key buyers, write orders and more.