01 Jun 2018
Why fashion's top buyers choose Moda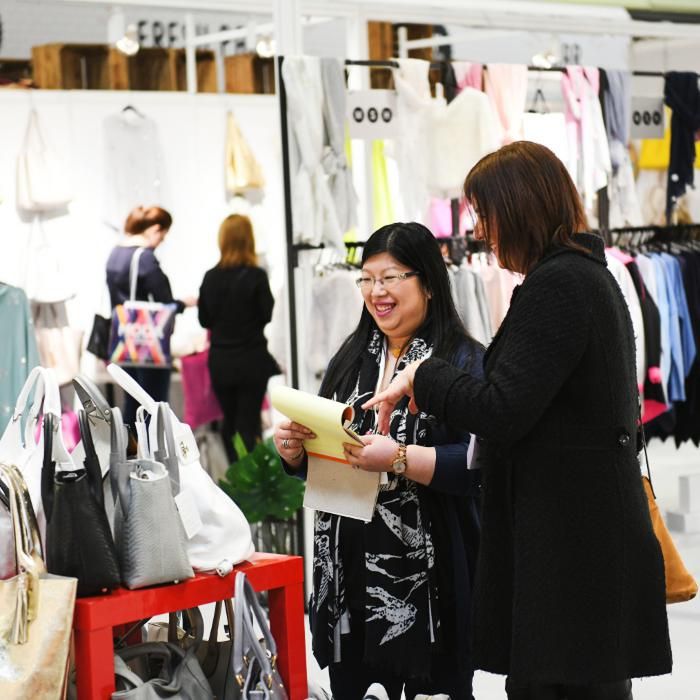 Fashion's top buyers don't shop around when sourcing the season's best collections and brands – they come straight to Moda. As the UK's largest fashion trade event, it's the go-to place for finding hundreds of independent brands all under one roof. Don't just take our word for it, hear what buyers themselves have to say...
"I love the offer for shoes and accessories for in-season buying. Actually, it's becoming one of my favourite shows," buyer Pamela Shiffer told us at last season's Moda. Shiffer's eponymous womenswear boutique, based in London's Primrose Hill, is described as a 'vogue haven' offering affordable glamour and sophisticated design with an injection of fun and vibrancy.
"It's easy to buy and that's what it's all about for me"
"What's lovely about coming to Moda is that it's easy to buy, and that's what it's all about for me. It's about coming to a show where I can sit down, make a selection, put the orders in and know it's done," added Shiffer.
"We come for the full three days," explained Leonie Stiles of Gloucestershire-based shoe shop Buskins. "We tend to do an overview on the first day. We find a couple of new brands that we're interested in and then go to our usual brands to get as much ordering done as possible whilst we're here."
"Comparing and contrasting between what all the different brands have to offer in one place is very important to us. It's also hard with a small business to take time out to do the buying, we want to keep it as concise as possible so having it all in one place is great."
For Stephen Bell, owner of menswear retailer Bells of Alnwick, "Moda is still the best show. I get to see everyone I need to inside two days, which is ideal. I can see every colour and shade within a collection and focus on my buying without any distractions. Having bought into three new labels at Moda Gent last season, I rebought into all of them because they haven't let me down. I was pleased with everything I saw and bought, and I'll definitely be back next season."
Meet the fashion industry all under one roof at this season's Moda from 5-7 August 2018 at Birmingham's NEC.
#FashionisLive