15 Jan 2019
Why fashion and footwear brands choose Moda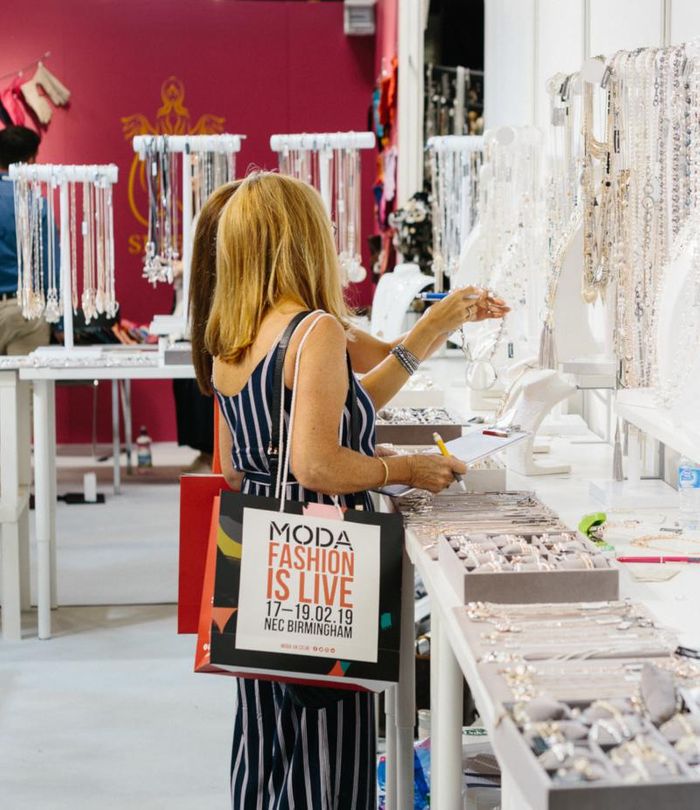 Moda, the UK's leading fashion and footwear trade event, is the very best place to meet the buyers you need for a successful season.
Bringing together top fashion buyers from across the UK and Ireland, exhibiting at Moda is an excellent opportunity to boost your sales and brand awareness among the buyers that matter.
Hear from some of our exhibitors on why they choose Moda each season.
Neil Bennet, Sales Manager for Geox told us, "This year's been fantastic, a lot of people have written at the stand, a lot more than was expected. We have a set figure of how many we need to write before our costs are covered and that was exceeded by 11am on the first day. It was excellent, in fact one rep on their own took orders to cover that. When you have a sales team of six the maths add up and that's why you have to be here. There are other shows, but for the footwear and fashion industry, you have to be at Moda."
"If you look at Moda as a return on investment, it allows us to see a lot of people in a very small space of time," says Justin Seamarks, UK Sales Manager for Birkenstock. "We have to work to quite small selling windows, so to be able to do Moda means that we can see 20 or 30 customers in one day. We can't do that in a showroom environment.
"At Moda, we can meet everybody, whether it be an independent or some of the bigger groups like Freemans or Fenwick. We're writing orders at the show and that's what we want from Moda," adds Justin.
"For us, Moda is the key show of the year; it's the place to be. It's a fantastic exhibition and we just love being here. I can come here and over the three days meet over a hundred buyers. I can have a chat with them, find out what they're looking for. It really is invaluable," says Lynne Paul, Designer & Founder of Marble.
"Moda is the ideal podium to show who we are."
Moda's strong audience base, aided by its central location and proximity to the international airport, makes it the perfect gateway to the UK market for international brands.
Vidar Van Der Zaag, Wholesale Manager for Dutch brand Expresso, said, "We've met a lot of good people and the quality of the people we've met is high. We've spoken to fantastic stores and retailers and we've met some good agencies and distributors as well.
"We're introducing ourselves to the UK market, so we have to be on this stage," he continues. "Moda is the ideal podium to show who we are, what we can do, and get to know the market a bit better. We will definitely come back next season, if it turns out to be like this then we'll come for many years!"
Arran Andrews, Sales Manager for Irish brand Lighthouse, "We view Moda as an important place to service our UK customers. The buyers we see here are varied; we see people who have small independent fashion shops, and we also have buyers from larger multiples. We always come back to Moda because we see a mixed variety of retailers and we have the opportunity to present all of our fashions on the catwalk. The catwalks add colour and movement, it's really exciting to see. As someone who's so passionate about the brand, it's so nice to see everything curated so beautifully and presented in such a professional manner."
Want to showcase your latest collection to top buyers from across the UK and Ireland?
Meet the fashion industry all under one roof at Moda from 17-19 February 2019 at Birmingham's NEC.
Apply for a stand today.