06 Sep 2019
What's in store for Moda AW20?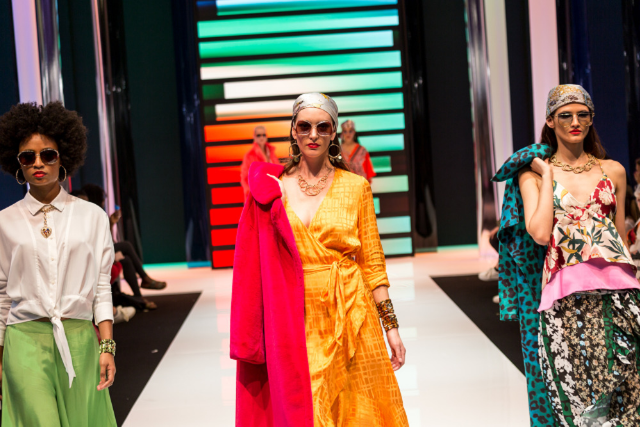 In case you missed it, Moda will be getting an exciting makeover just in time for a whole new decade! Moda's AW20 edition will be bringing newness, innovation and inspiration to the halls of NEC Birmingham and we wanted to give you a sneak peek of the plans for February 2020.
New dates…
Moda will be taking place on 23rd – 25th February, pushing it back a week from its usual dateline. As the UK's National Footwear Show, we love to welcome footwear buyers from the UK and the rest of the world to the show floor and we want to give each and every visitor the opportunity to make the most of their time at the show. Since Italy's footwear show, MICAM will be taking place earlier in the month, we've moved our AW20 dates to make sure there are no clashes in the buying calendar.
New sectors…
We've revamped our editing process, to bring you a new look to the floorplan for 2020. Alongside the regular Moda Footwear and Moda Accessories sectors, our exciting line-up will bring new areas to the floor: Moda Life, a new dedicated sustainable sector across all three of our core sectors, showcasing brands and products with a conscious offering and Moda Footwear Sourcing, a line-up of manufacturers and suppliers from key sourcing regions around the world.
Meanwhile, Moda Woman will be split into four new subsectors: Edge will bring an edited selection of contemporary ready-to-wear collections targeted at an audience of 18 to 30-year olds; Occasion will offer more of Moda Woman's bread and butter, a curated line-up of evening and occasionwear from around the world; Luxe will provide a premium line-up of higher end brands; and Fusion brings a clear edit of affordable diffusion collections to the show.
The best of buyer acquisition…
Moda's Key Buyer Programme is well and truly industry-leading, and it's only getting better. The value of trade shows lies, first and foremost in the connections that they enable. That's why we're expanding and improving our Key Buyer Programme, enabling brands and buyers to connect and network more efficiently than ever. From speed networking sessions, to matchmaking and meeting booking capabilities, we're on a mission to bring the best of the best to Moda.
Updated content and catwalk programmes…
We're bring even more value to Moda by revamping our content and catwalk offerings. In partnership with the experts at Unique Style Platform, Moda will bring you the latest trend intelligence for the seasons ahead, with exclusive speaker sessions, a trend installation and trend-led catwalks to educate and inspire.
If that wasn't enough, we'll be expanding the speaker programme to include three full days of content as well as keynote appearances from some of the industry's most exciting and influential names. Watch this space to find out who will be appearing as Moda's AW20 keynote!
Excited about Moda AW20 yet? Save the date! Moda will be returning to the NEC Birmingham, in Halls 6, 7 and 8 on 23rd – 25th February; join us to celebrate a new era of Moda!