22 Mar 2019
What are today's fashion customers looking for?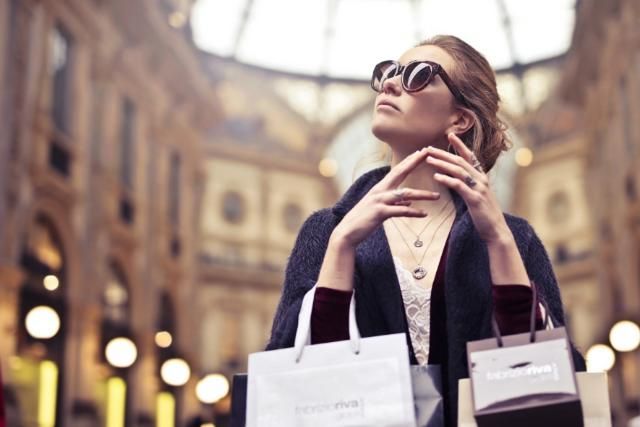 In the hustle and bustle of today's fashion retail environment, it can be difficult to keep up with customers' seemingly endless stream of demands. From personalisation to the feel-good factor, retailers need to ensure they're striking a balance between creating collections that sell and giving the customer that all important in store or online experience. Here at Moda, we've done some digging to find out what it is that's driving the fashion consumer of today.
MAKING WAY FOR MILLENNIALS
With millennials and Gen Z'ers taking over as fashion's highest purchasing power group, the values that shoppers hold are changing as well. Now more than ever, these buyers are looking for individual, personal design, with a focus on tackling both environmental and sociological issues. Since these values are so important to the next generation of shoppers, so they should be to the next generation of businesses.
FASHION'S GETTING SOCIAL
Love, like or unsubscribe, there's no getting round the fact that social media is key. Social media is all about the visuals, and naturally, consumers are looking for beautiful brand content when they're shopping or scrolling. Visual-first platforms, like Instagram and Pinterest are essentially another shop window, allowing potential customers to view the latest trends and collections commitment-free.
Social media has even extended the realms of window shopping, with bloggers and influencers displaying the latest trends and upcoming looks. Not only is this instant inspiration for shoppers, it's also changing the way trends are adopted and transformed.
Hand in hand with the growth of influencers has come the growth of mobile and social commerce. With pretty much everyone having access to a smartphone, customers want a mobile shopping experience that is equal to a desktop one in terms of speed, ease and efficiency.
FEEL GOOD FASHION
When it comes to fashion, customers want something to feel good about and something that makes them feel good in themselves. From fit and fabrics to colour and comfort, customers, naturally, demand a lot before they can be persuaded to purchase. But on top of this, the current atmosphere of uncertainty that's been haunting the high street over the past few years has led people looking for that little something extra. This is where a special brand or product story can go a long way.
So, what are fashion customers of today looking for? With personalisation at the heart of each customer's buying psyche, it may be sweeping to say we know exactly what they're looking for. What we do know if that transparency and authenticity play a key role in the brands that sell, and people want to spend money on something they can feel good about – and that's something we can all get behind!
Want to know more about what's going on in fashion? Join us at Moda SS20 to get the latest industry insights, see the next season's collections, network with key players and so much more! We'll see you at the NEC Birmingham 4th- 6th August.