05 Apr 2019
Trends from the past that are making a comeback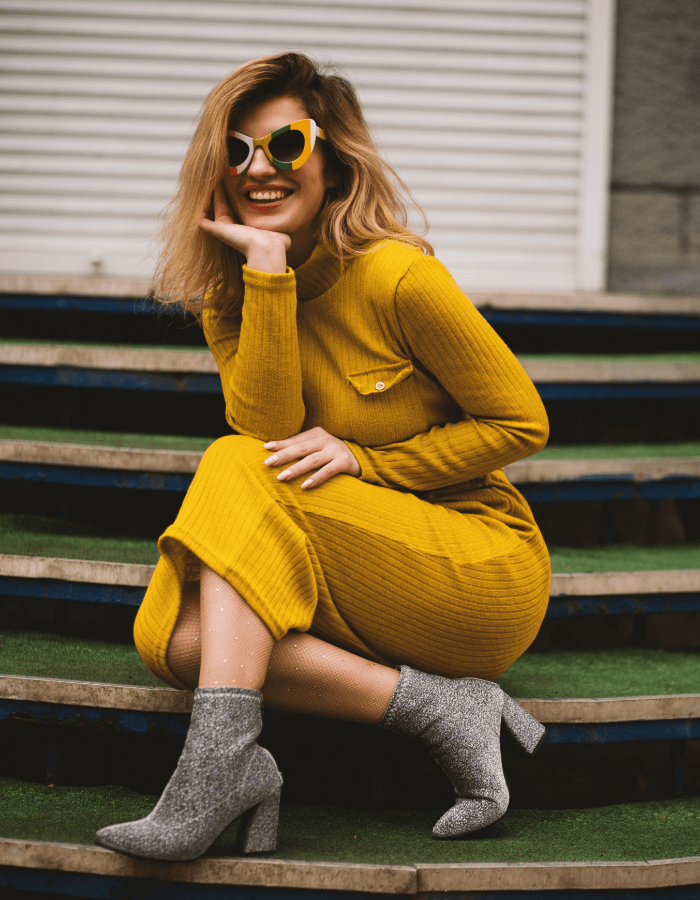 In fashion, the word "trend" is more or less synonymous with the newest "in" looks. That's why it's always strange to see history repeating itself in the most fashionable styles of the moment. Even the newest of new looks have their roots in trends from the past. With that in mind, we thought we'd look at the throwback trends that are all the rage right now.
The 50's silhouette: reworked
It's out with athleisure and in with couture on catwalks right now. We're seeing designers across the board have a little bit of fun with some of the staples of 50's couture gowns. All of the volume is there, with tulles, taffeta and plenty of frill, but shorter hemlines and asymmetrical cuts are bringing the look bang up to date.
Hippie chic and the new Summer of Love
The '60's are back and they're here to stay! SS20 is all about a Summer of Love revival, which those in the know are calling "Neo Boho". Anything long and floaty goes, with warm hues, raffia, crochet and delicate florals bringing whimsy back to runways.
All things '80's…
Remember when you promised never to dress in '80's trends again? It's time to break that promise. '80's trends are everywhere this season and they're showing no signs of going anywhere. We're talking neon, we're talking animal prints and we're talking statement shoulders, with the power shoulder getting another turn in the spotlight.
Bringing it back to the '90's
Led perhaps by the new generation of millennial designers and influencer, fashion has been dabbling in '90's staples for a while now, and it looks like designers have got their hearts set on bringing back the trends from the decade of scrunchies and tiny sunglasses. We'll be seeing dungarees make their way back into mainstream fashion and big brand logos everywhere. Where smarts are concerned, the '90's staple slip dress is once again the evening wear essential, with many celebrities already adopting the look.
Want more from Moda? Make sure you join us at NEC Birmingham for Moda SS20, on 4th – 6th August. In the meantime, we'll be bringing you the most up to date fashion news right here on the Moda blog.