07 Mar 2019
The trend takeaways from Moda AW19
Which colours, prints and fabrics are going to take off in Autumn/Winter 19? We take a look at some of the latest trends seen at our Autumn/Winter edition of Moda this February.
Moda's catwalk shows
Always a key part of the event, this season's Moda Directions catwalk show offered an independently curated selection of contemporary womenswear and footwear from across the show, separated into seven key trends for AW19:
Grey Matter: This trend showcased a sophisticated mix of soft grey tones, natural textures and materials including wool, leather, and silk, featuring knits, pleats and layers adding fluidity and movement on this all grey look.
Balmoral: A modern take on the countryside tweed look featuring a mismatch of prints with stripes and florals to update this trend that is perfect for the weekend.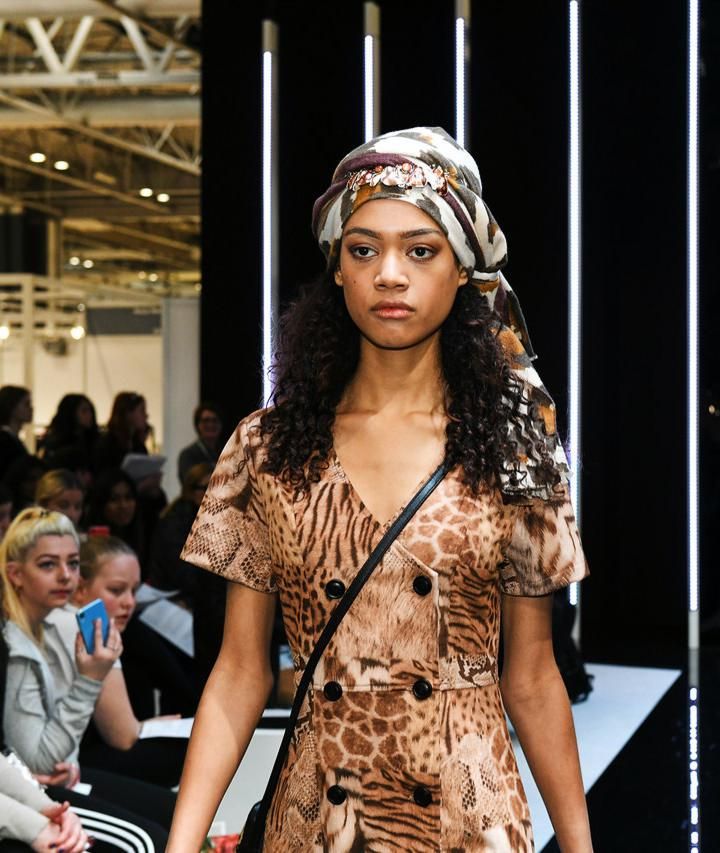 Animal Magnet: Animal prints continue to dominate the fashionista's wardrobe, with a mix of prints and textures styled together with softer tones of camel and brown to bring the look together.
Matisse's Cut Out: A kaleidoscope of colour-blocking, stripes, and fluoro highlights offered an abstract look on tailoring and trouser suits for a fun take on workwear.
Serenity: Slowing down the pace of life with soft pastels, gentle full-length pleating, luxurious silks and natural textures. Take a walk on the slow side.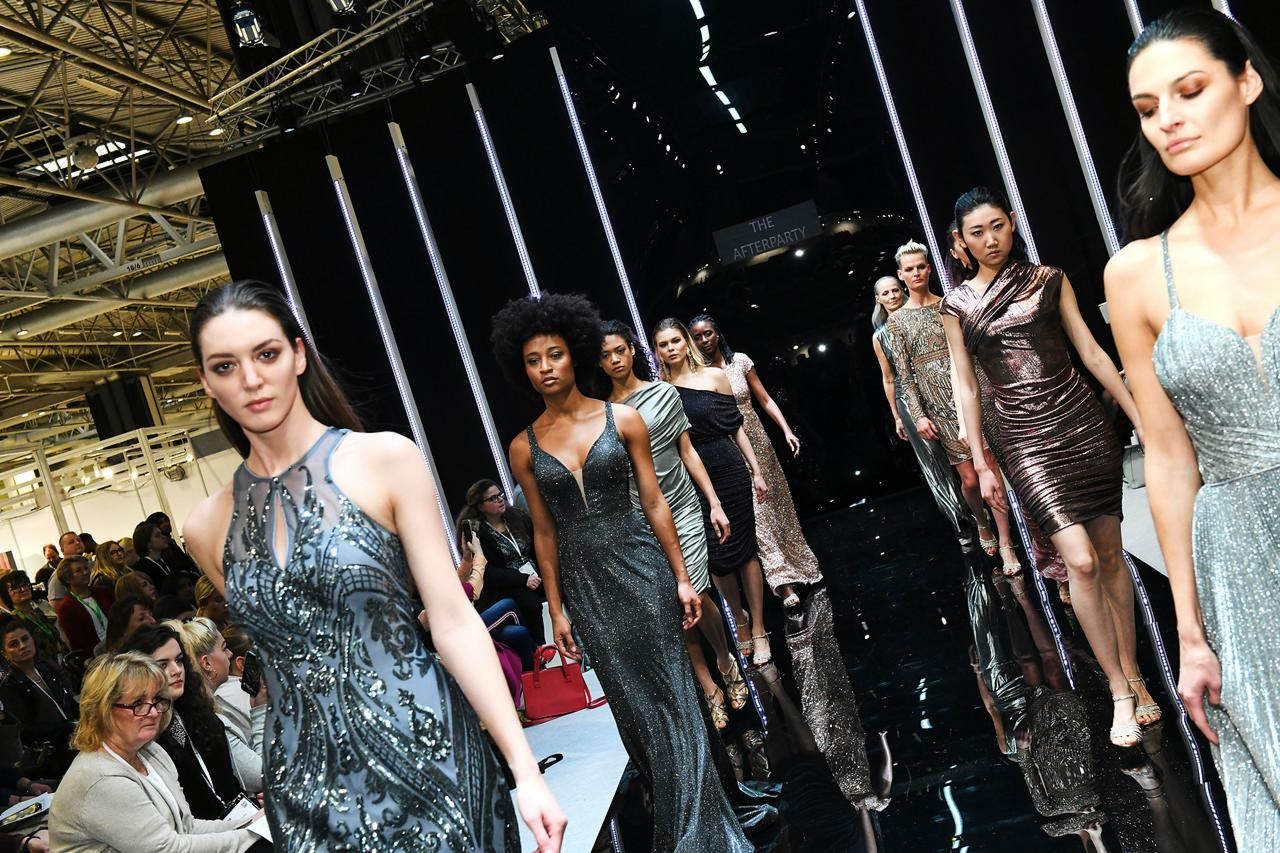 The After Party: Designed for impact and the wow-factor, this scene was a sea of sequins, metallics and elegantly draped fabrics to accentuate any shape.
Botanical Garden: This was an edgy take on florals for the Autumn/Winter season, seeing botanical prints combined with checks and tartans, clashing floral prints and head to toe looks in the same floral.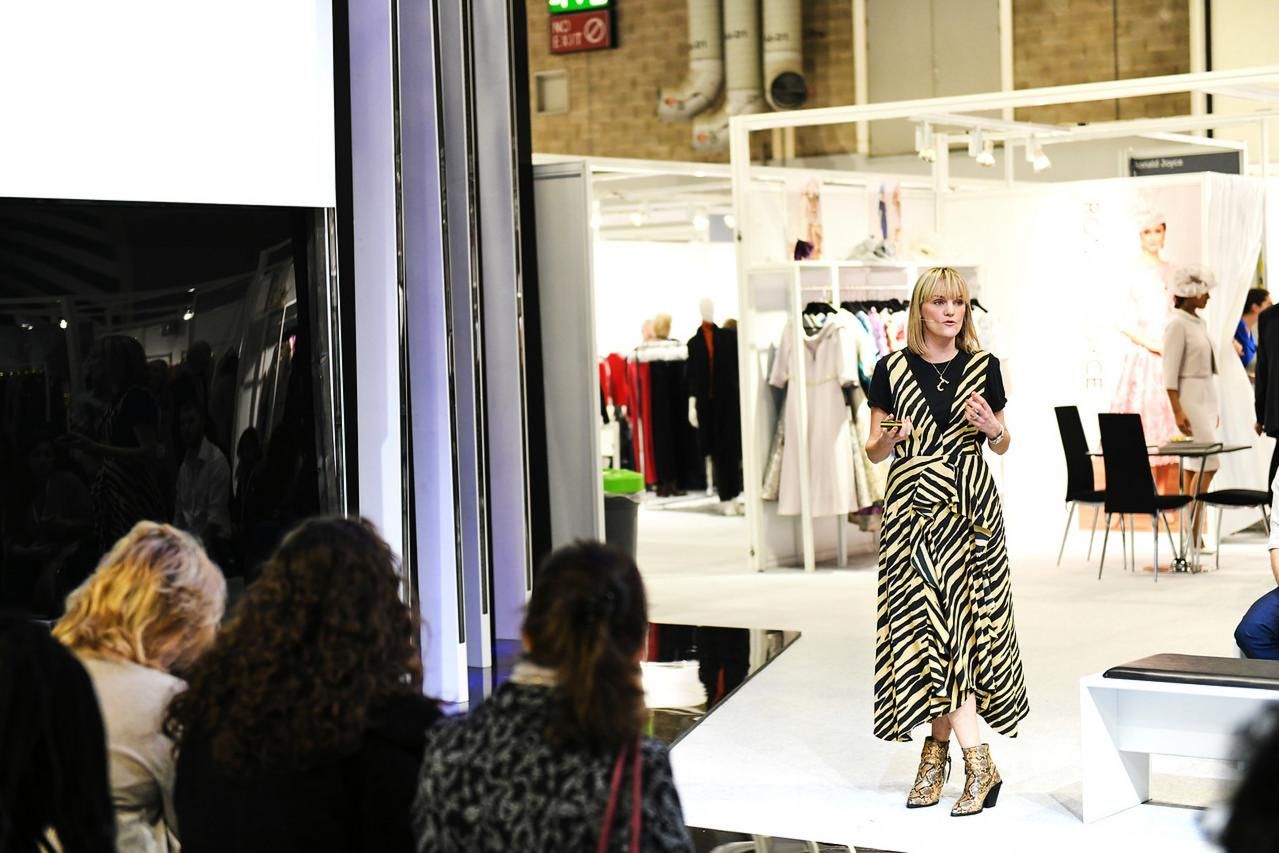 The Season Trend Report
On Sunday 17 February, Sarah Jackson, Stylist and Trend Forecaster at My Fashion Forecast, shared her insights into the hottest trends to buy into for AW19.
According to Sarah, the colours that are going to hit the big time next autumn are new neutrals, browns, reds and oranges, greens, yellows, winter berries, peach, winter blues, parma violet, and neon colour pops.
In terms of styling, head to toe in one colour will be big, as well as more tailored pieces as a turnaround from the athleisure trend. Animal prints will evolve to see more cow-hides and dalmation prints, and will be styled together in a mismatched look.
Utility suits, trousers, and boiler suits will be real window pieces for retailers and items that a lot of people will invest in, alongside versatile day dresses that can be worn with tights and knee-high boots.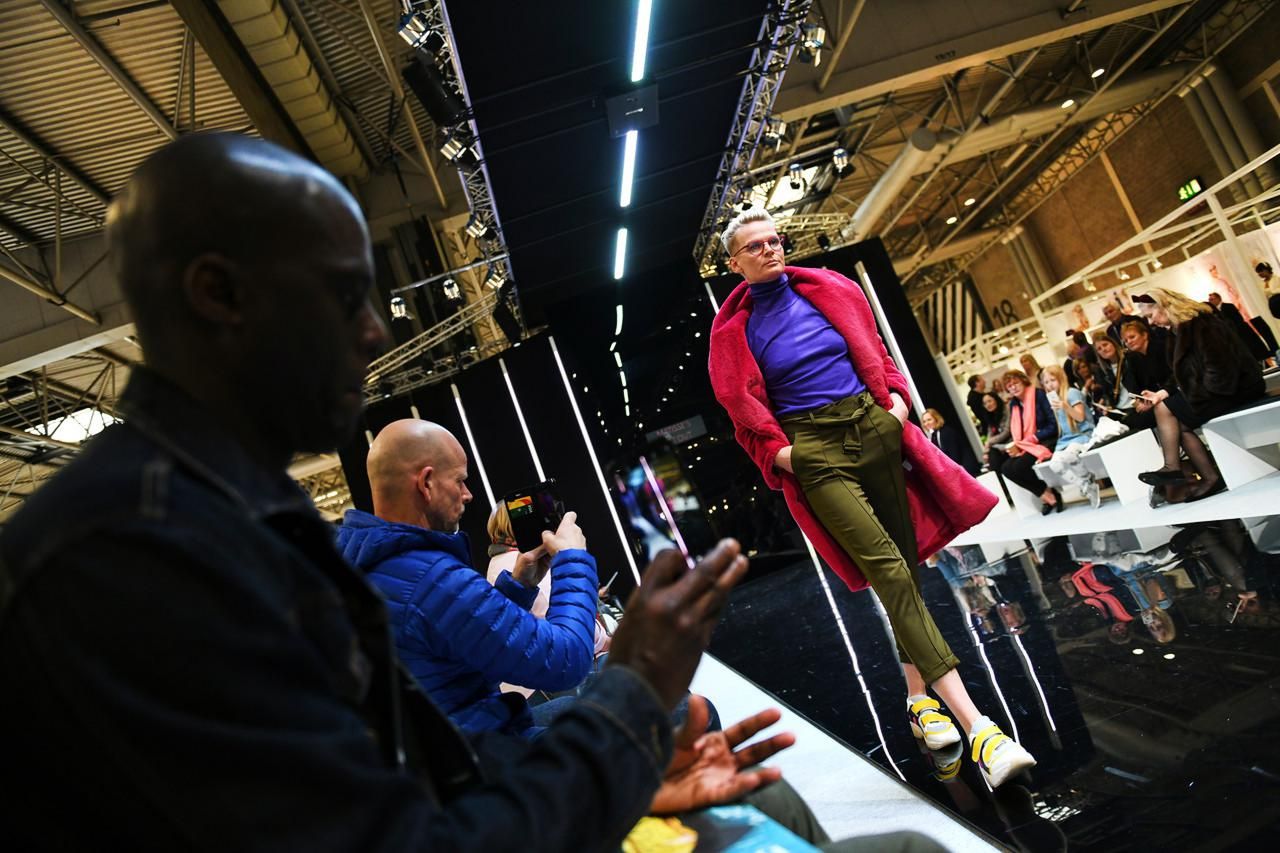 Big statements will be made with knitwear and coats incorporating prints, colours, big silhouettes, and more exaggerated puffer jackets, while the Christmas party look will hark back to the 90s channelling Jennifer Aniston and Liz Hurley.
In terms of footwear, the hybrid hiker boot is the must-have for next season. We'll also see pointed laced retro boots, western style boots, and the return of knee-high boots. Party shoes will see neon colour pops, more coloured Perspex, and lots of kitten heels.
Regarding accessories, the bum-bag will continue its rise, and many bags will follow suit with vibrant bursts of bright colours and animal prints. With jewellery next season, more is more. Stacked necklaces and rings, as well as big statement pieces are still on trend, and a great add on sale at the till point, advises Sarah.
So there you have it, all you need to know about what's going to be on trend for Autumn/Winter 19.
Moda will be back for the SS20 edition from 4-6 August with more insider knowledge from industry experts, exciting catwalks and fashion presentations. We can't wait to see you there.