17 Nov 2020
The question of race in the fashion industry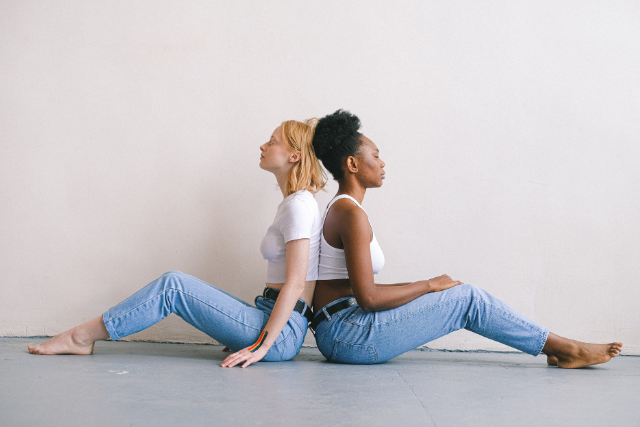 In the last few months, conversations surrounding diversity and inclusivity have become particularly prevalent. Geopolitical issues and social movements including the US election, Black Lives Matter, Pride Month and Black History Month amongst many other conversations, have all catapulted issues of inclusivity to the very forefront of people's lives the world over.
Now, more than ever, consumers of all races, genders and identities are looking to celebrate the diversity of the world they live in. They are looking for products and brands that reflect the world they live in, and the values that they hold dear. In a webinar given by Simon Moriarty of Mintel at our sister show, Autumn Fair @ Home, rights were identified as one of the key drivers of consumer behaviour.
The pandemic, as well as these geopolitical issues, have accelerated a new era for activism and there is a new sense of collectivism where once many issues were individual standpoints. In this way, a sense of community that transcends individual identity has become key for consumers and it is these issues that we are here to talk about today.
Black Lives Matter and the fashion industry
The Black Lives Matter conversation has sparked examinations of a number of industries, but no more so than within fashion. In an interview with British Vogue just last month, design giant Virgil Abloh went so far as to say that fashion's problem is, "so systemic and deep that it can't even look at itself when it represents itself." In other words, the lack of inclusivity within fashion is so deep rooted it's become invisible from within the industry.
And he's not wrong. In 2017, just 8.7% of the designer fashion industry was made up of Black, Asian, and minority ethnic (BAME) professionals.
So, where do we go from here? Of course, the first step to recovery is recognising the problem. As we become more aware of the lack of inclusivity within the industry, we can go about identifying the "why". Part of the reason may stem from systemic racism within further education. In the UK, 77.3% of the class of 2018/2019 was made up of white students. Just 6.8% of the same intake were black. To put it simply, if black creatives are not given the same educational opportunities as their white counterparts, they will not have access to those employment opportunities further down the line.
Is fast fashion part of the problem?
Designer fashion is just one small branch of the industry, though. On the other side of the coin is the fast fashion industry. Around 430 million people are employed in the fashion and textile industry worldwide, with the majority of the workforce located in key production regions such as India, Bangladesh and China.
It's no secret that the fashion industry has traditionally upheld poor working conditions in these regions. Garment workers, 80% of whom are women of colour and many of whom are children, often receive less than minimum wage whilst working inhuman hours in incredibly unsafe environments. The similarities to colonial attitudes towards these workers cannot be avoided.
And, whilst much work has been done to raise awareness of these issues and improve conditions, many brands still work to cut costs in their supply chains at the expense of the people within them.
How is the industry adapting?
Of course, for all the issues within the industry, fashion is making progress to level the playing field when it comes to inclusivity. Projects such as Good On You and and Labour Behind the Label are raising awareness of workers' rights around the world, helping to educate brands on improving their supply chains.
Closer to home, issues of representation across the industry have been called into question. Back in the 2000s the discussion around inclusivity within fashion was limited to just models, with calls for catwalks to feature models of all colours and ethnicities. According to Glamour Magazine, each season we are now seeing a 2% increase in models of colour featuring on key fashion week catwalks, showcasing steps towards a more diverse representation, albeit incremental. But the discussion has transcended models alone, moving to encompass fashion professionals from all sectors including design, editorial and supply.
Meanwhile, many platforms have been set up celebrating black creatives within the fashion industry giving them a space to showcase their work and expertise. Sites such as The Fashion and Race Database and Black in Fashion Council have been set up for just this purpose, allowing for empowerment and a sense of community within the industry as a whole.
Where do we go from here?
Of course, there is plenty of work still to be done. In the Western world, the prevailing beauty standard is still a white one. What's more, we are not past tokenism in the marketing, imagery and catwalks we are presented with, as brands look to safeguard their own image rather than considering diversity as inherent to their business; when we consider the lack of representation of black and minority ethnic leaders within the fashion business, this is all the more prevalent.
For Business of Fashion contributors Jason Campbell and Henrietta Gallina, "only with a new order in fashion, where black people are represented in the corridors of power, will our significance and ongoing contribution to the fashion industry be honoured with real rigour and vigour. Only with black people in leadership roles can we start to do the hard and necessary work to dismantle and rebuild fashion's racist system in our collective and more egalitarian image."
Final thoughts
Of course, the issues surrounding race and inclusivity within fashion run much deeper than one article alone can explore. Education and a systematic change in thinking is vital at this key moment in history to ensure that we as an industry are truly inclusive and, in turn, are benefitting from the wealth of creativity and culture that a more diverse workforce can bring.
As we mentioned right at the start, now more than ever, consumers of all colours and creeds, are looking for truly authentic brands and businesses who reflect their values and the world as it is today. Those fashion businesses who tell stories, support their supply chains and are transparent regarding their flaws, as well as their strengths, are the businesses that will see success and will take the industry into it's next age of inclusivity.
By working together with fashion professionals of all backgrounds, as well as key partners such as Common Objective and Conscious Fashion Campaign, we are striving to do our part to ensure that our shows provide a platform for everyone. It is up to each of us, as individuals, to educate ourselves on other experiences, and to truly embrace the new avenues that this will lead our industry down.
All views and opinions expressed in this article are those of the UK Content Editor and do not necessarily reflect the official position of Hyve Group plc. Any views and opinions expressed here are not intended to malign any religion, ethnic group, club, organisation, company or individual.
---
If you enjoyed this article, you might also like: