28 Feb 2018
The barista of fashion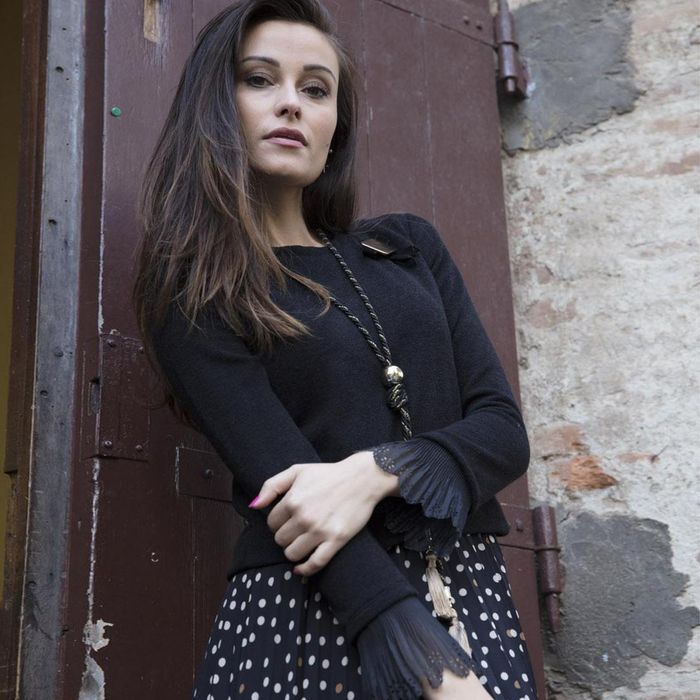 Moda Woman favourite Latte has once again whipped up the perfect collection to whet the appetites of womenswear buyers. Latte arrived at Moda with its most colourful and artistic collection to date and, in true Latte style, the brand was eagerly received by buyers who placed their faith in the much-loved brand.
"We exceeded our exhibition target with increased orders from our existing stockists and a few new accounts," says creative director Adele Black. "Our boutiques and stores appreciate the ongoing campaign we have to drive sales back to the independents without ever competing against them."
Latte's firm commitment to serving the independent sector without ever selling directly to consumer is one of its main points of difference. The brand also strives to deliver luxury styles at affordable prices, always 100 per cent made in Italy.
"The market seems to be happy with our product," says Black. "Buyers like the point of difference, and the fact that we have the ability to re-invent ourselves every season."
This season, a/w 18 was defined by Dolce Vita glamour. Latte's key styles featured conteamporary sleeved dresses, cardigan sweaters, drape shirts, longette skirts and tapered lines which proved a refreshing change from the omnipresent straight-leg jean.
Latte also went all-out with its outerwear offer, bringing in elements of artisan yarns in a spicy palette and typically rich Italian tones.
"The beating heart of Latte remains and buyers are reassured that they can rely upon our knitwear, tunics and ¾ sleeve dresses," says Black. "But we're never afraid to diversify and, as this season proved, Latte is still hitting the right notes for a/w 18 and beyond."
Which styles are you most excited about receiving into store this a/w 18? Let us know via Twitter with the hashtag #LoveLatte #LatteClothing and share the buzz of one of the industry's favourite brands.
Get in touch with Latte here to find out more about becoming a Latte stockist in your area.