22 Jun 2022
Succeeding at Recommerce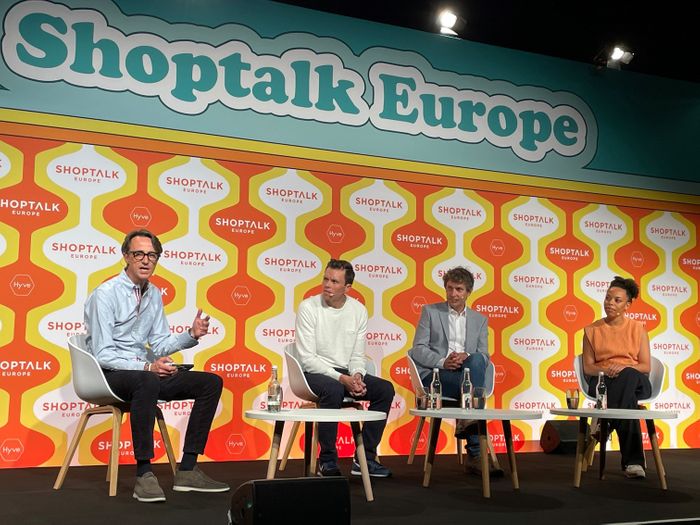 Brands and retailers of all sizes are launching new business models like recommerce and subscriptions to meet changing consumer preferences. We've attended Shop Talk Europe 2022, held in London in June, and one of the sessions gathered leaders from three innovative startups who talked about their business journeys.
The discussion was all about the processes and technologies these leaders are leveraging to operationalise new business models, as well as the successes and challenges they've encountered.
One of these businesses is thredUP, an online store based in the US where people can buy and sell high-quality secondhand clothes. They do a lot of research, not only in the US but also globally, and the resale market is predicted to grow approximately 175% by 2026, which is three times faster than the regular retail market.
"Just in 2021 alone, there were 30 new resale shops opened by very well-known brands. There is a 275% year on year growth for resale shops. To all the retail executives out there, this signals a trend that's patching very fast. And if you don't have a resale strategy, you're probably left behind." Dan DeMeyere, Head of International, thredUP
In terms of customers, 63% of buyers choose ThredUP for the value itself, while sustainability comes second, followed by the fun of shopping or the so-called 'thrill of the hunt'. For sellers, it's all about convenience, so they prioritise their time over money, of extracting maximum value for every item.
Another interesting business proposition is Grover, a Berlin-based startup that runs a subscription model where people can flexibly rent the latest technology, with affordable monthly payments. This year Grove raised $330 million to expand the business and go deeper into big markets, such as the US. 50% of their customers choose Grover because it's environmentally friendly.
Sustainability is also the main concern of Bundlee's customers, as they tend to be young parents who are thinking about the future of the planet. But convenience and affordability are also quite important. Bundlee is the UK's most popular baby clothing rental service.
"I started Bundlee because I wanted to give parents a more sustainable, convenient and affordable way of dressing, especially as babies are constantly growing. They outgrow seven clothing sizes in their first two years. We partner with premium brands and their clothes are available through our subscription service." Eve Kekeh, Founder, Bundlee
Kekeh announced one of the latest brands to come on board is Stella McCartney. The clothing quality is crucial, as it ensures a longer rental period, and subsequently a higher profit margin for the business.
More and more the attitude towards ownership is changing, particularly amongst younger generations who don't have as much disposable income, and tend to be more savvy with their money. Gen Z and millennials are 50% more likely to start their apparel shopping journey by searching secondhand than any other generation.
"The subscription model enables what you're seeing in user behaviour, the ability to be flexible, to define your contract, to be able to change it at any point, to be able to change devices if you want… You define how you're using the device and can bring it back. And then we get it back into circulation." Michael Kostadinovich, Chief Technology Officer, Grover
An important element for sustainable business models is to measure their carbon emissions and communicate that information with their customers. For instance, Bundlee did a product lifecycle assessment and found that they saved 86% of carbon emissions and 96% of water usage when compared to new baby clothes.
"We've always made sustainable choices at every stage, we've always put that as a key priority, and that's why we've ended up with such great savings." Eve Kekeh, Founder, Bundlee
The retail industry is changing quite rapidly to meet customers expectations in terms of sustainability. They demand more from their shopping experience, preferring brands and retailers that are more environmentally friendly. This can be a challenge but it's also an opportunity to rethink how the retail industry operates, and come up with innovative and profitable business solutions.