08 Aug 2023
Sneaker Revolution: Style, Versatility, and Sustainability in British Footwear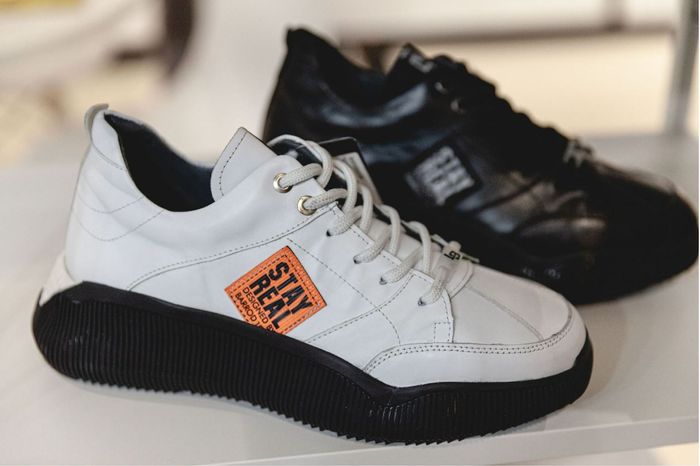 As the CEO of the British Footwear Association, I've been keenly observing the ever-evolving landscape of fashion, which is a complex tapestry of varied consumer preferences, industry demands, and fresh creative ideas. Yet, through these myriad threads of change, one theme has held my attention like no other: the incredible transformation of sneakers.
Sneakers have indeed journeyed a long way from being solely confined to the realm of sports. They have now seamlessly integrated into mainstream fashion, achieving a universal appeal that transcends the boundary of athletics and streetwear. This sweeping change has firmly entrenched sneakers in the day-to-day sartorial choices of millions across the globe, and most certainly in Britain.
The rise of duality in footwear is an intriguing development and speaks volumes about our evolving relationship with fashion and sustainability. But based on my understanding of the British market, the driving factor for our consumers is still largely hinged on style, individual expression, and staying in tune with current fashion trends.
The phenomenal popularity of sneakers underscores this very point; their versatility is unparalleled. They can be teamed up with a range of outfits, from formal suits to summer dresses, and from casual jeans-and-tee combos to chic evening wear. In essence, sneakers have become the go-to solution for those seeking a perfect balance of style, comfort, and practicality.
As we delve into the topic of occasion wear and the emerging trend of dual-functional designs, it's crucial to consider the pace at which such trends are adopted. The fashion industry is a vast, dynamic ecosystem that is heavily dictated by consumer behaviour, preferences, and deeply ingrained fashion habits.
Indeed, while the concept of shoes that morph from casual to formal might capture the imagination of a certain segment of consumers, it's important to remember that the majority of British consumers prioritise style and fashion relevancy. The enduring appeal of sneakers, which continue to dominate the world of footwear, stands as a testament to this fact.
At the core of it all, footwear, like any fashion choice, is an expression of personality, a statement of personal style. In Britain, our consumers have always demonstrated a strong inclination towards style-centric options over purely utilitarian ones. This is not to say that we aren't excited about new trends like duality or the emphasis on sustainability, but that these changes take time to fully mature and become mainstream in footwear particularly.
As we look to the future, I am confident that the sneaker revolution, with its unique blend of style and practicality, will continue to shape the British footwear landscape. As we adapt to emerging trends and shifting consumer demands, our commitment remains to champion individual expression and creativity, while fostering sustainable fashion practices.