16 Apr 2020
Our top tips for working from home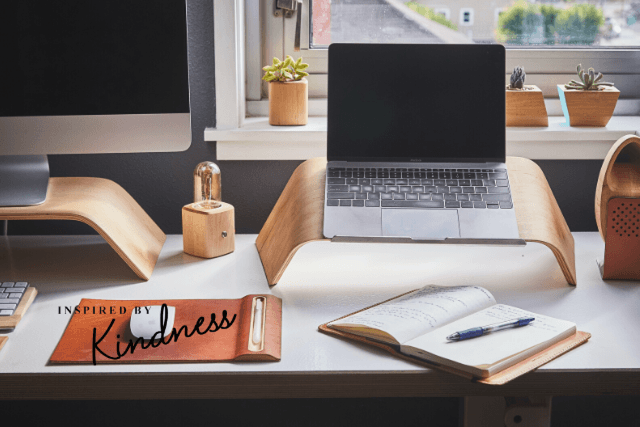 As dining rooms become offices and kitchen tables become desks, working from home is well and truly the new normal for many of us in the fashion community. But adjusting to homeworking life isn't as easy as it seems. That's why we've put together a few of our team's top tips to keep you motivated and productive, wherever you're calling your office.
Form a routine
Routine is so important when it comes to forming new, productive habits. Whilst many of us are enjoying the lack of commute, that's no excuse to get up 5 minutes before you have to start work. Instead, try to form a morning routine; get up early, have a proper breakfast and settle into your day, just as you would if you were physically leaving the house.
Get dressed properly
It's important to feel comfortable when you're working, but it's all too tempting to don your favourite pyjamas and stay in them all day. Whilst this might feel nicer than wearing your working clothes, it signals to your brain that it's time for sleep. Just like having a routine, getting dressed in "outside clothes" will make you feel more productive and ready for a day of working from home.
Make sure you take breaks
Just as you would take coffee breaks at work, make sure you're giving your brain some breathing room at home too. As human beings, we're not wired to concentrate for a full day non-stop so make sure you're getting away from your desk at least every couple of hours. Make a cup of tea, or, if you're lucky enough to have one, take a lap of the garden. Fresh air and a change of scenery can work wonders on your mood and on your productivity.
Designate a working space
It might very well feel more comfortable to sit on the couch and do your work from there. But this can actually have negative affects on both your physical and mental wellbeing. Physically, you won't be doing your back and neck any favours. Mentally, you might start to find it difficult to switch off from work at the end of the day, and the stresses of the working day will enter into your leisure time. Instead, make sure you set yourself up with a proper chair and table, with your back straight and arms at right angles to the work surface. Try to set yourself up in a quiet space, with lots of natural light, away from distractions.
Keep in touch with colleagues
It's easy to feel isolated when working from home, especially if you live alone. Make sure to stay in touch with your colleagues and friends at work to help you feel more connected. There are plenty of platforms, such as Microsoft Teams, Skype and Zoom where you can host video conference calls to catch up on important news, work-related or otherwise!
We'd love to see your working from home set up and hear any tips you have! Whether you're a brand or a retailer, get in touch with the Moda team to share your tips, pictures, stories and words of positivity. Email us or use #InspiredByKindness on social media to be featured!
Facebook: @moda.uk
Instagram: @modaexhibitions
LinkedIn: Moda Fashion Exhibition
Twitter: @ModaExhibitions