04 Jul 2019
Moda SS20 Partners: TheIndustry.fashion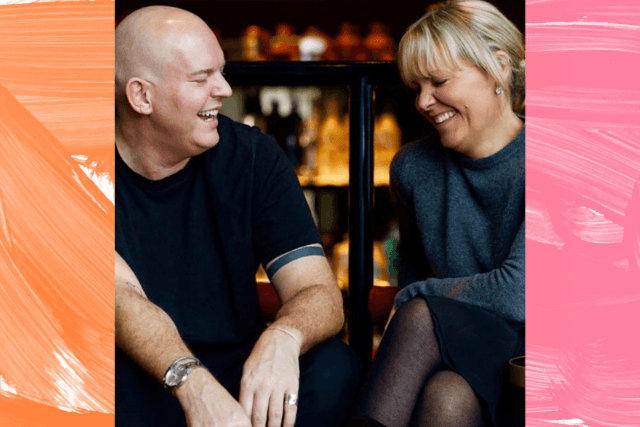 With Moda SS20 drawing ever nearer, we wanted to take some time to hear from the partners who will be joining us at the show. Today, we hear from Antony Hawman and Lauretta Roberts, the co-founders of TheIndustry.fashion. Find what the CPO and CEO and Editor-in-Chief had to say when we sat down with them.
Tell us a bit more about TheIndustry.fashion and why you founded it
Antony: We founded the brand because we felt the fashion industry was a little underserved in terms of its data-driven media platforms.
There are other B2B resources for fashion industry professionals out there, but we were very clear we didn't want to be a version of any other brand and we wanted data to drive all of our output.
Lauretta: We are both fashion and media professionals through and through. We've worked at companies such as Drapers, WGSN, my-wardrobe.com and Birchbox and we've learned a lot from those businesses, especially those digital disrupters, such as WGSN and Birchbox. We've taken the learnings from those businesses and applied them to our particular area of expertise.
Also, fashion and retail are at an inflexion point and are changing rapidly. We felt that the media serving this market should change too.
This year's Moda theme is "This is Me" focusing on inclusivity in fashion. What does that mean to you?
A: Fashion has always been about self-expression and wearing a certain look or brand makes a certain statement. This is so important, today more than ever.
L: We'd like to think that we have an inclusive culture as a business, and we see that those companies that succeeding in the fashion industry right now have that approach.
What is your personal style?
A: Lauretta and I joke that as long as it's navy, grey or black, it's OK. But that really is my style. I like monochrome, modern but stylish clothes. I live in COS, Common Projects and Marni.I might break out some brighter colours for the summer...maybe.
L: I'm a complete Francophile when it comes to fashion – I have been since I was a teenager. Yves Saint Laurent is my all-time fashion hero and I love brands like Isabel Marant, BA&SH, Sezane, Sandro and Claudie Pierlot (I always buy my winter coats there). Also I live in sneakers – I've just bought a new pair by Zespa and I am obsessed–and jeans. I guess I am a bit Left Bank meets London.
Why has TheIndustry.fashion chosen to partner with Moda this season?
A: Moda has the same values that we do. It brings together big names and those new, fashion disrupters all in one space. It's inclusive and approachable and we're super excited to come along and meet the brands.
L: Part of our philosophy at TheIndustry.fashion was to make credible data and intelligence available for all and we want to support independent businesses (we are one ourselves so we like to think we understand the challenges) and that is MODA's core audience.
What do you think sets Moda apart from other fashion trade shows?
A: Moda is modern and current and its heritage means that you can guarantee you'll meet a lot of the old faces and find some exciting newness too.
L: It's genuinely a show where people go to do business and we want to be part of that.
What are you most looking forward to this season at Moda?
A: Honestly, just meeting more of the industry and reconnecting with some old faces.
L: I'm looking forward to the content programme, as Moda's is always strong. Equally, this is the first time we've brought our new product out to the market and we're excited to hear the feedback.
TheIndustry.fashion is an intelligence-led media & events platform for the fashion industry and its suppliers.To register for a free trial and to subscribe, please visit TheIndustry.fashion