07 May 2019
Moda meets Veromia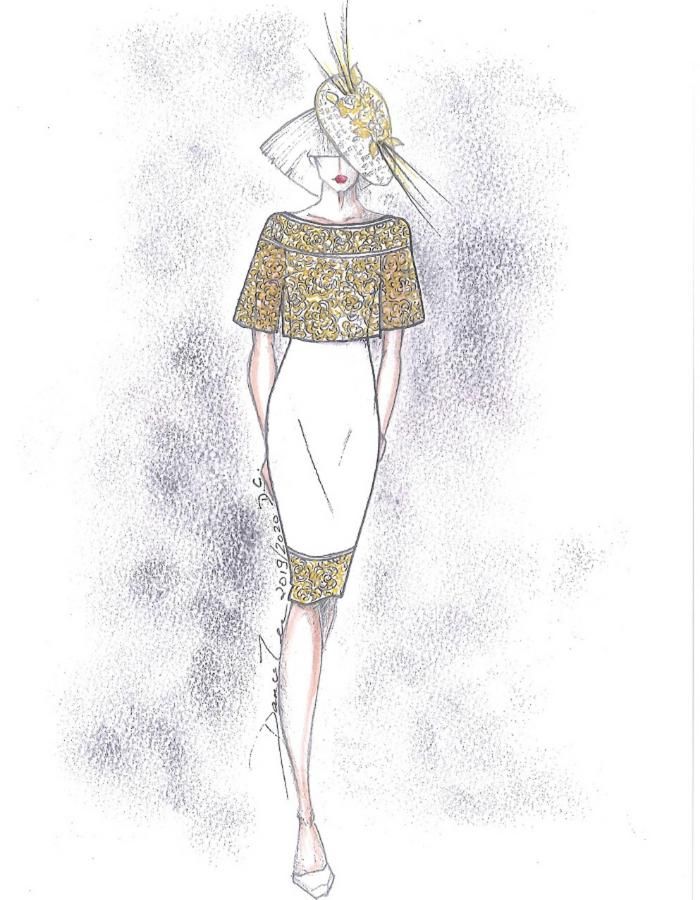 It's that time of the year again! As Moda SS20 rolls around, we've been chatting with our old friends, as well as getting to know some of the new faces in the Moda family. Veromia are one of Moda's bellwether brands, and we're always excited to see what this premium occasionwear brand have to offer across their impressive portfolio of collections. Have a read to find out what happened when we sat down with Sales Manager Avril Forbes to get a sneak peek behind the SS20 collections.
We'd love to hear the Veromia story – how did the brand start?
The Veromia group was launched in 2000 by Vivien Felstein who is our CEO. In the beginning, Veromia was only a bridal company, and with Vivien's wealth of knowledge, both in sales and as a bridal buyer, the company grew into one of the leading UK bridal houses. In 2008, our first occasionwear label, Irresistible, was launched which is our premier label and is now stocked in top-end boutiques throughout the UK and Ireland.
Seeing a gap in the market for a modern mother-of-the-bride collection, Dress Code was launched in 2011 and now also has a place in major boutiques around the country. Added to this, we already had an award-winning plus-size bridal label, Sonsie, so with that in mind Dressed Up was launched in 2012 for the plus-size occasionwear market.
Finally, in 2016 we launched Veromia Occasions, which is our affordable occasionwear range designed to be worn at events like the races and we've seen a rapid growth for this label.
Our show theme this season is "This Is Me" standing for real fashion for real people – how important is it to you to keep your collections diverse and inclusive?
The Veromia ethos is all about providing great quality bridal and occasionwear which is accessible for all women. Of course, we always put a huge amount of planning into our collections, ensuring we're following trends whilst also staying true to what Veromia stands for; quality, beautiful fabrics and great designs.
As I mentioned our plus-size range, Dressed Up, has seen some great success since we launched in 2012. Dressed Up is exclusively designed for the larger lady and this has made this collection a runaway success. The line is designed exclusively by Helen Swaine, who understands totally what the curvier lady is looking for. Helen uses lots of clever draping and pleating to enhance the fuller figure.
Above all else, our ethos is to dress women for their special event and make them feel comfortable, beautiful and confident in their chosen outfit. We treat our customers' business as our own and all our staff have a "can do" attitude. Our company motto is to "embrace your fabulousness" no matter your shape or size.
Can you tell us a bit more about the typical Veromia woman or women? Who are they and what are they looking for?
I don't think there is a "typical" Veromia women. We make outfits for all shapes and sizes. We want the customer to be happy with what they purchase and to go away feeling amazing about themselves. We love to be involved in the thought and effort that goes into producing a fabulous and unique outfit that they feel amazing in for their occasion. Judging from the amount of feedback we get from our customers we're confident we are doing a great job at helping each customer feel special and individual.
How would you sum up the aesthetics of your various collections for this season?
We have recently welcomed a head designer Daniel Lee who is now responsible for designing three of our labels, Irresistible, Dress Code and Veromia Occasions. Each collection is designed for a different group of women and Daniel takes time to make sure the three collections are very different from each other. Irresistible is a top-end dress line, designed for a very sophisticated woman who loves her body shape and feels confident in showing it. Dress Code is for the mother-of-the-bride who is looking for a slight twist on the traditional and Veromia Occasions offers a sense of youthfulness and fun, at an affordable price point.
What can Moda visitors expect to see on the Veromia stand this season?
Visitors can expect a brand-new aesthetic in the Dress Code collection; it's a mixture of Daniel's new ideas (this is his first season) and the signature Dress Code look that we are known for. As far as Irrestible goes, the brand is flying high and we'll be showing more of the trademark looks with some new shapes and designs. Dressed Up and Veromia Occasions will also deliver the looks that our customers know and love.
Is there anything you're particularly looking forward to at Moda's SS20 edition?
Once again, we will look forward to meeting old and new customers and showing them our fabulous new collections!
Join us at Moda's SS20 edition on 4th – 6th August at NEC Birmingham and be part of the Moda family.