03 Jan 2020
Moda meets… Tara Roche, Inyati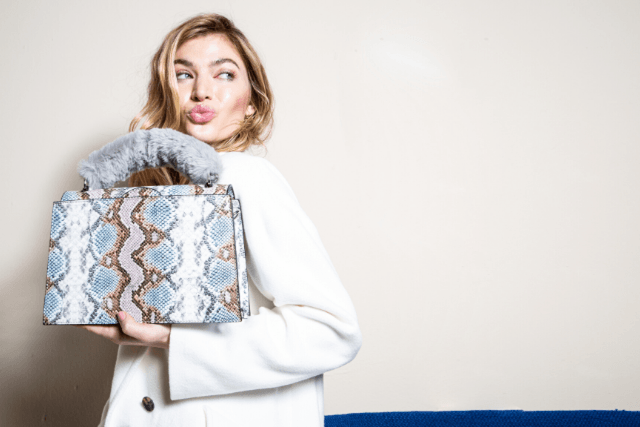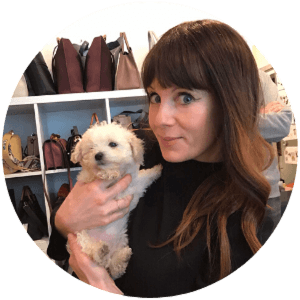 Job title: Designer and Director Inyati UK/Ireland
Hometown: London
Show sector: Accessories (Handbags and Shoes)
Tell us a bit more about the Inyati story…
Team INYATI are an amazing mix of people. We come from a variety of design and brand backgrounds including furniture, fashion accessories, jewellery and graphic design. This makes us a very strong team, full of personality and fresh new ideas.
Launched in Spring 2018, we wanted to create an ethical brand that combined exceptional design, beautiful colour palettes with quality and functionality. Easy-to-wear pieces that women instinctively reach for day in, day out.
We researched new materials, put together an amazing team of skilled sample makers and used our many years of design and brand experience to create fresh, new handbag and accessory collections that stand out from the crowd. Each piece with an attitude of its own.
Is there a distinctive INYATI "look"? What can Moda visitors expect from you at the show?
In three words, minimal, individual and premium. Colour is an integral element of Inyati; we snap photos of everything from flowers and sunsets to street art and Sunday markets to create colour schemes that work perfectly together across the collections. It is very important to us that our collections create a beautiful visual impact when displayed as a range.
Why is being a vegan label so important to you?
It felt like the perfect way of linking together our passion for fashion and our ethical principles.
What's your favourite fashion trend right now?
Sustainability, which is why we try and push it in our collections every season. Every design element of an INYATI product is considered, it all starts from an idea or sketch and we then combine style and function to create a beautiful but wearable accessory. From polished branded fittings to hidden pouches and handy phone pockets, we design our accessories to be just as beautiful on the inside as outside.
Sustainability is very important to INYATI, the linings inside our products are made from recycled plastic bottles. All INYATI bags and accessories are also animal free, PETA approved and made from premium vegan water conserving materials. We have become known for our thoughtful, contemporary design and commitment to sustainability, ensuring each item is of the highest quality and ethically produced. We will continue every season to push sustainability within the INYATI brand.
Moda has been a very good show for us for the last 2 seasons which is why we have decided to take a much larger booth for AW2020. I am always (pleasantly) surprised by how great the footfall is and how far customers travel to attend Moda. Cassius and the Moda team also play a big part, planning and organising our exhibitions can be stressful and having support and fun with the lovely Moda team definitely helps with this!
Register to join us at Moda's AW20 edition from 23rd to 25th February to meet Tara and team INYATI and discover the latest collection.
---
About Moda
The heart of UK fashion, Moda is the key meeting place for mainstream fashion, delivering a high quality and cost-effective platform for mid-market brands and ensuring a commercially viable and convenient buying environment for retailers across the UK and Ireland. Bringing together over 1,200 collections under one roof at the NEC Birmingham, to deliver the complete season's overview to over 9,000 fashion buyers, the show also brings fashion to life on 16 catwalk shows throughout the three days to inspire buyers and sell brands, alongside a comprehensive retail-focused seminar programme, interactive workshops and networking events.