24 May 2019
Moda meets Ronald Joyce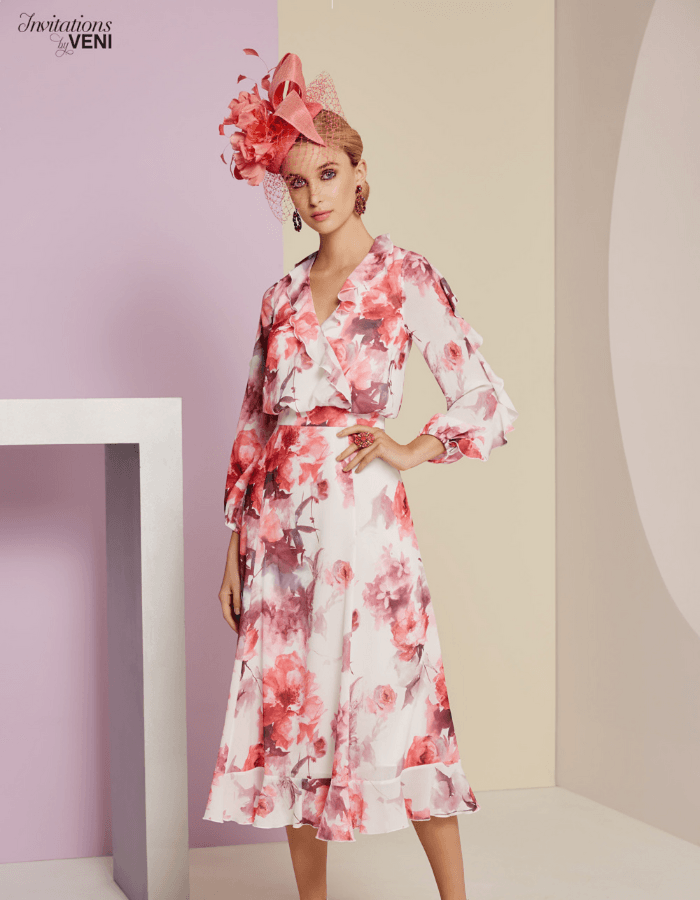 A regular here at Moda, we're always excited to see what occasionwear brand Ronald Joyce will be bringing to each edition of the show. Ahead of August's SS20 edition, we spoke to Marketing Manager Chrissy Dodman to find out more.
We'd love to hear the Ronald Joyce story – how did the brand start and what is your ethos?
Founded in the 1950's by Ronald and Joyce Phillips as a London-based bridal and evening wear design house, Ronald Joyce is now one of the best-known manufacturers in the industry for bridal, bridesmaids and occasion wear. At Moda this season we are showing our Veni Infantino Mother of the Bride Collection and our aim for this has always been to make the Mother of the Bride feel amazing in sophisticated, classic styles that look couture, but are affordable.
Can you tell us a bit more about the typical Ronald Joyce woman or women? Who are they and what are they looking for?
Our target market for the Veni Infantino collection is the Mother of the Bride or Groom, as well as the race-goer, the cruise ship traveller or the gala dinner guest. They are typically looking for something elegant and tailored, but also sexy rather than old and fussy.
How would you sum up the aesthetics of your collection for this season?
The new Veni Infantino collection features structured necklines, flattering A-line silhouettes in Mikado and smart tailored jackets. There are a lot of slim waistlines and pastel shades as well as bold statement aubergine, cerise and royal blue.
Our show theme this season is "This Is Me" standing for real fashion for real people – how important is it to you to keep your collections diverse and inclusive?
It is very important that we produce collections that have something for everyone, so no matter what shape or size, ladies will find something flattering. We have sexier figure-hugging outfits, as well as longer dresses and jackets for those wanting to cover their arms and necklines. Everything is designed on and for real women to flatter their shape and make them feel great, otherwise it would never work!
What can Moda visitors expect to see on the Ronald Joyce stand this season?
Beaded sleeves, plunging necklines, feathers and classic looks in great fabric.
Is there anything you're particularly looking forward to at Moda's SS20 edition?
Seeing all of our wonderful customers!
Join us at Moda's SS20 edition on 4th – 6th August at NEC Birmingham and be part of the Moda family.