05 Jul 2019
Moda meets... Rachel Allan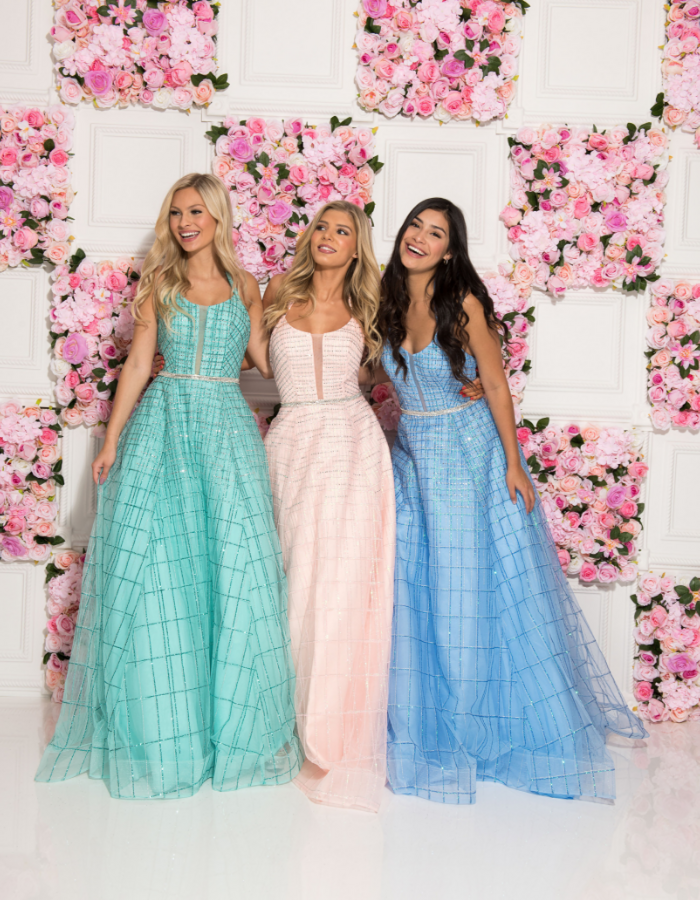 With Moda's SS20 edition right around the corner, we've been getting to know some of our brand favourites. As Moda fans will know, our occasionwear line-up is second-to-none and each season, some of our favourite brands bring a pop of colour to the NEC and Moda Woman. One of these brands is Rachel Allan and we decided to sit down with them to find out more.
Can you tell us the Rachel Allan story? How did the brand start?
Rachel Allan was Established in the USA over 34 years ago. Husband and wife team Allan and Rachel design their own jaw dropping styles and have a number of lines in the market including Prom, Homecoming, LBD, Couture, Prima Donna, Pageant and Junior Prom. The brand has a presence in South America and Canada, and recently set up a UK head office to head up the European expansion plan.
What is your role in the business and what does a day in the life look like for you?
My role as the UK Operations Director is to oversee the entire running of the business. As the title would suggest the business operations is a key part of my job, having responsibilities for shipments from our Houston Head Office and factories, shipping out orders to customers, accounts and events. I am constantly liaising with my customer service and sales teams in order to effectively plan and forecast the coming months. My favorite parts of the job are event planning and choosing which styles we will be selling to our customer base in the UK and Europe.
What makes the Rachel Allan brand stand out?
There are lots of factors however in particular I think we have a fresh, contemporary and feminine look to our styling and imagery. We also use a lot of novelty fabrics in our collections that have not been seen before so we constantly innovating and evolving.
You've recently won some new accounts and opened more stores – what would you say has been key to your success?
I think the product and advertising speaks for itself, but I also think it is through a lot of the additional exposure we have been attracting recently on social media through our involvement in the UK Pageant scene. We have recently had 2 winners wearing our dresses and are engaged in a sponsorship programme with one of the biggest Pageant organisers. Key to any great business are the team members, my team offer the best customer service in the business with their energetic and positive approach.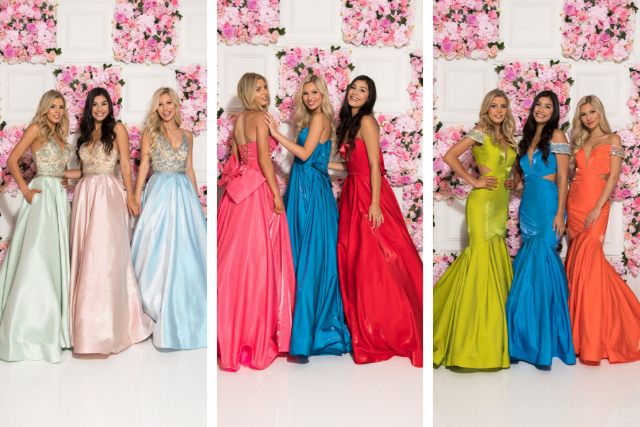 What inspires Rachel Allan collections?
Prom 2020 is about playful bright colours, glittering beads and feminine details. The 2020 prom girl wants girly silhouettes, crystallized sophistication and Instagram-worthy colours.
Moda's 2019 theme is This is Me, celebrating inclusivity and diversity in fashion for real people – what does that mean to you and is this in line with the Rachel Allan ethos?
This theme fits perfectly with the Rachel Allan collections and the experience that we wish for all our customers to have. Each style is carefully designed to reflect the world around us: different body shapes and skin tones, budgets and social expectations. We want every girl who wears a Rachel Allan to feel confident, empowered and confident.
What does the future hold for Rachel Allan?
In the USA Rachel Allan continue to cement their place as one of the top go to brands for everything Prom, Pageant and fashion. The UK and Europe have an incredible opportunity of developing the awareness and exposure of one of America's much-loved institutions. We are looking to continue our UK Pageant involvement and increase and support our retailer base. We are nothing with our retailer support.
What can Moda visitors expect from the SS20 collection?
Fitted silhouettes have always been a Rachel Allan staple and we are bringing the mermaid back full force! We are introducing bright happy colours and radiant crystal shine that has made Rachel Allan thrive in the industry. Ball Gowns will also be making an appearance in larger than life proportions. We want to offer the 2020 prom girl larger than life styling and youthful drama!
Why have you chosen to show at Moda this season?
We embrace any opportunity to showcase all that we have to offer to both our loyal and appreciated existing customers as well as new customers we are yet to have the pleasure to meet. Moda gives us the platform in which we can meet new faces, spend time with our industry colleagues and give our existing customers the right environment to make the right choices for their stores by viewing the collection as a whole. We are fully behind the This is Me theme and believe we have so much to offer from our varied and trend led collections.
Join us at Moda's SS20 edition on 4th – 6th August at NEC Birmingham and be part of the Moda family.