18 Feb 2020
Moda Meets... Peruzzi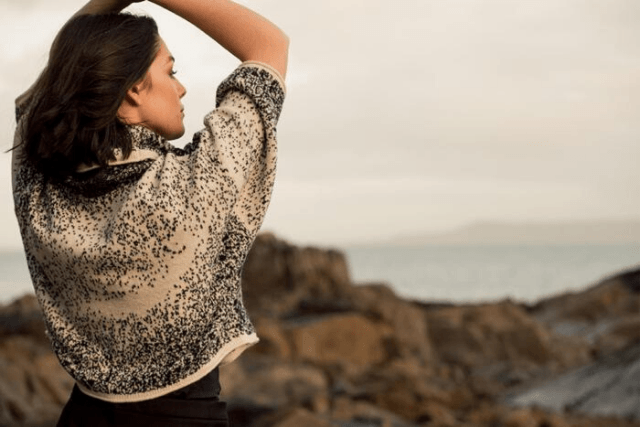 Ahead of Moda AW20, we've asked some of our favourite exhibitors a few quick questions to get to know them better. Today, meet Linda McDermott, Product Manager from Irish brand Peruzzi ahead of their appearance in Moda's Womenswear neighbourhood…
Who or what inspires your designs?
Peruzzi is an Irish designed brand, produced in Italy so I always look to Italy and the elegance of Italian style for inspiration. Each season we hone in on our Italian heritage, with fabrics and finishes being sleek and refined.
Is sustainability important to your brand? What do you do to be sustainable
With new technology evolving each year we aim to make our collections more sustainable. Also, a lot of our pieces are timeless, which sees our customer wearing something again and again, and keeping it in their wardrobe for a number of seasons, so there is less wastage compared to fast fashion.
If you could sum up your brand in 3 words, what would they be?
Classic, modern, accessible
Where in the world is your favourite fashion destination?
Again, Italy is a favourite as I spend a lot of time there each season designing and developing the collection.
This season, Moda is celebrating collaboration and community in the fashion industry – what does that mean to you?
Community is a huge thing in the fashion industry. It helps the growth and support of the industry as a whole. Whether that's building a community and supporting other brands, or engaging with your customers and building both on and off line communities to continue and further develop brand awareness for Peruzzi.
Meet Linda and discover the Peruzzi story at Moda AW20. Register to visit today.
---
About Moda
The heart of UK fashion, Moda is the key meeting place for mainstream fashion, delivering a high quality and cost-effective platform for mid-market brands and ensuring a commercially viable and convenient buying environment for retailers across the UK and Ireland. Bringing together over 1,200 collections under one roof at the NEC Birmingham, to deliver the complete season's overview to over 9,000 fashion buyers, the show also brings fashion to life on 16 catwalk shows throughout the three days to inspire buyers and sell brands, alongside a comprehensive retail-focused seminar programme, interactive workshops and networking events.