10 Jul 2019
Moda meets... Ellie Wilde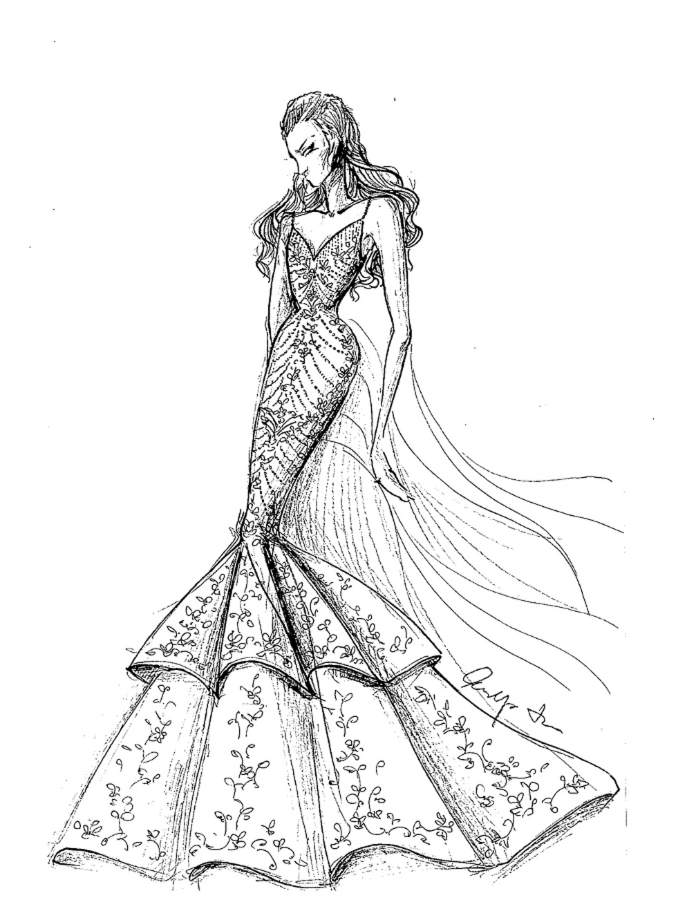 With a matter of weeks to until Moda's SS20 edition, we're getting excited to welcome our line-up back to the heart of UK fashion. We had the pleasure of speaking with Evelyn, designer of Ellie Wilde by Mon Cheri, to find out more about the collections we'll be seeing on the show floor.
Can you tell us the Ellie Wilde story? How did the brand start?
I've always loved the glitz and glamour of evening dresses and when presented with the chance to design a line of prom and evening dresses for the already successful Mon Cheri Bridals it seemed like this is what I had been working towards my whole life.
What is your role in the business and what does a day in the life look like for you?
I am the designer of Ellie Wilde and all of my days are different. Some days are spent in the office reviewing samples and new sketches, other days I am at fabric shows and lots of days are spent looking for inspiration anywhere I can find it.
What makes the Ellie Wilde brand stand out?
My passion for design ensures that the Ellie Wilde range stands out from the crowd. Always striving to use different fabrications and designs, Our retailers tell us you can tell a Ellie Wilde girl the moment she walks into the shop!
What would you say has been key to your success?
Winning Best Prom Manufacturer 2018, in Atlanta and then Best Prom Manufacturer 2018 at the converted Bridal Buyer Awards in Harrogate, gave us the recognition that the brand deserved. We also launched access to our vast North American warehouse this season, via an online portal for anyone who needs a quick turnaround.
What inspires Ellie Wilde collections?
My inspiration comes, quite literally, from everywhere. Whether it be spending the days looking round fabric shows, to travelling in Asia and Europe and experiencing different cultures, everything is an inspiration.
Moda's 2019 theme is This is Me, celebrating inclusivity and diversity in fashion for real people – what does that mean to you and is this in line with the Ellie Wilde ethos?
Yes! Absolutely. Fashion is everyone and it is for everyone.
What does the future hold for Ellie Wilde?
We are very excited to announce that we will be the evening dress sponsor for Miss England this year, so look out for lots of Ellie Wilde dresses over social media! We still have some stockiest areas which haven't been filled so we are really looking forward to MODA and meeting lots of new shops as well as welcoming back our existing suppliers.
What can Moda visitors expect from the SS20 collection?
Moda buyers will love it! SS20 has tons of great colors, beautiful details, new fabrications and lots of sparkle! I can't wait for everyone to see my latest collection.
Moda returns to the NEC Birmingham on 4th to 6th August - you won't want to miss it!