03 Mar 2020
Moda AW20: the best bits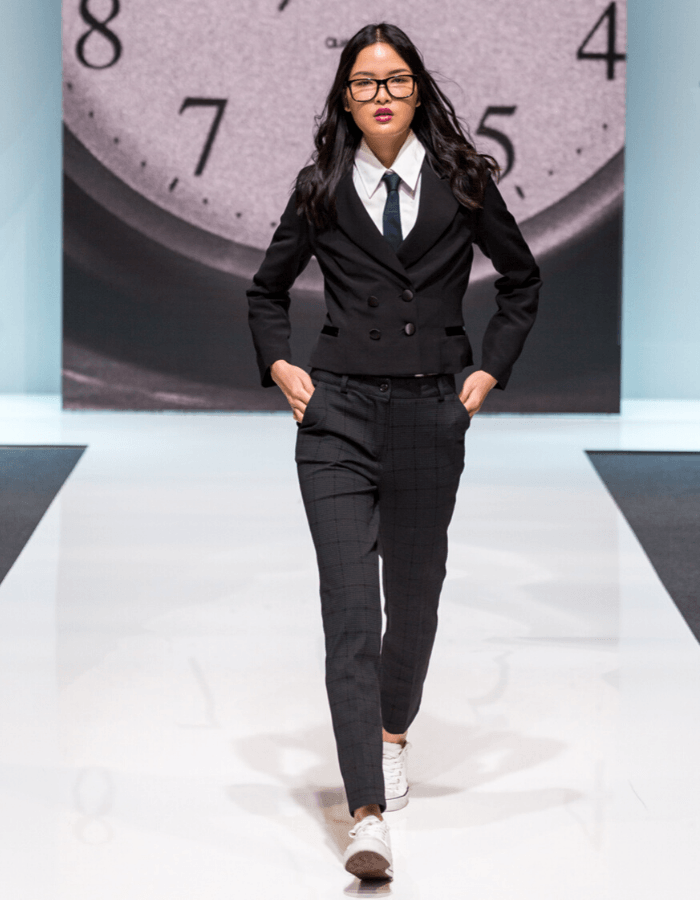 Last week's edition of Moda provided a fashion haven in more ways than one. As yet another storm hit the UK, our visitors and exhibitors took shelter from the weather, to join us in celebrating the best of the AW20 season. Once again, Moda proved its status as the true heart of UK fashion, with an exciting line up of speakers, speed networking, trends and brands as the AW20 edition kicked off a new decade for Moda. Whether you missed this season's show, or you just want to revisit some of the best bits, we've picked out one or two highlights to tide you over until Moda's next edition this summer.
The community
In line with Moda's 2020 theme,
"Neighbourhoods"
our brand line-up featured new faces along with some of our longest-standing labels, creating a true sense of community and collaboration throughout the show. We were joined by old favourites including Marble, Godske Group, Max & Ellie, Tempest Designs, Lunar, Tamaris and Caprice, as well as some new faces to the Moda line-up like Ocean Refresh and Hukka Designs.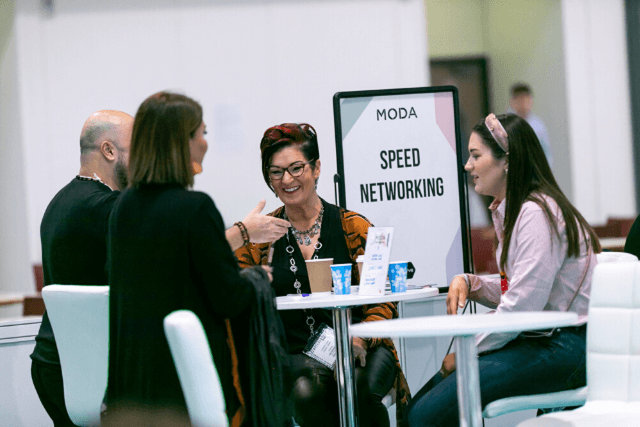 Elsewhere, we were delighted to bring back our hugely popular speed networking sessions. Part of the brand new Moda Club, speed networking facilitated over 100 meetings between exhibitors and buyers this season, with many visitors discovering brand new labels to incorporate into their seasonal collections. Other exciting new buyer initiatives for the AW20 season included The Club, a reinvention of our Key Buyer Programme, which brought relevant buyers with strong buying power to the show, plus an exclusive hosted dinner and retail safari at Selfridges Birmingham guided by Joanna Kinsey, Customer Experience Manager. This special event included a walk through Selfridges' new concept spaces, networking, and insightful discussions on customer loyalty, sustainability, new loan programmes, live events and new brands at the Birmingham store.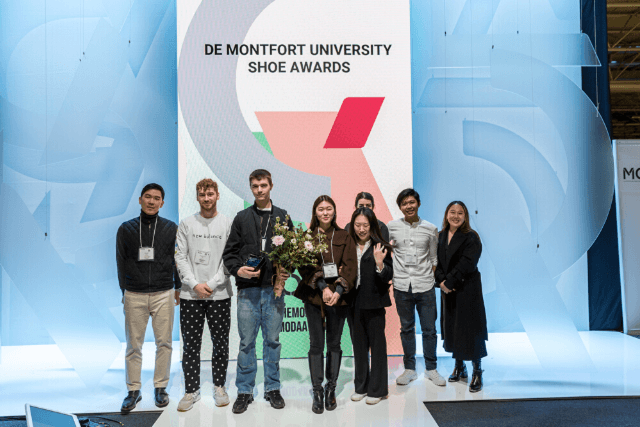 If that wasn't enough, Moda was delighted to once again collaborate with De Montfort University Footwear Design BA (Hons) course. As part of their final year project, all students are given the "History in the Making" brief, which asks them to explore the broad theme of "heritage" and develop footwear that interprets this theme, incorporating the influences, materials, colours and trends for the upcoming season. Judged by Director of Moda Footwear, Lisa Govier, and Sam Hunt, Director of Hunted Brands, eight talented designers were shortlisted to showcase their design in Moda's prestigious Footwear Hall, with one designer being chosen as the winner. Congratulations to all the shortlisted designers and to this year's winner, Finn Taberer. You can read more about the competition and see all the entries here.
The content
How do you want people to feel about your fashion brand? Is 2020 the year fashion consumers prioritise planet over price? What do shoppers really want from fashion retailers? These are just some of the questions that were asked (and answered) at February's edition of Moda.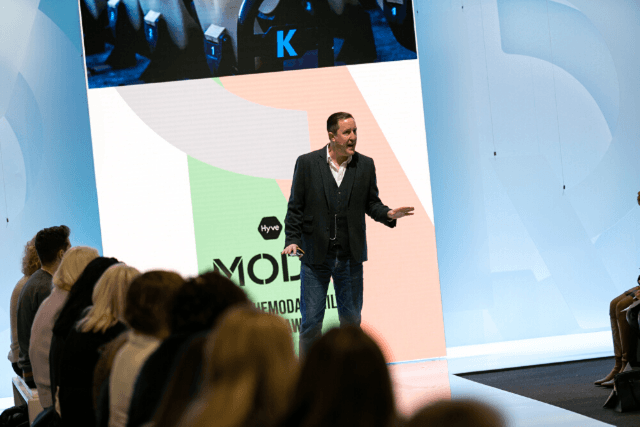 Social B's Ed Goodman kicked off our seminar programme with a deep dive into social media marketing and how to make it work harder for your brand by building a community to facilitate true engagement with your customers. His top tip? Focus on the one social network that your audience is best represented on and work hard to make it the best you can.
Day one also saw a strong focus on sustainability, with Anthony Tattum sharing his top tips on translating purpose into profit, and a panel session chaired by Dr Helen Goworek on collaboration for a greener future in fashion, with panellist Dr Caroline Moraes concluding that "collaboration can only enrich what we are trying to do".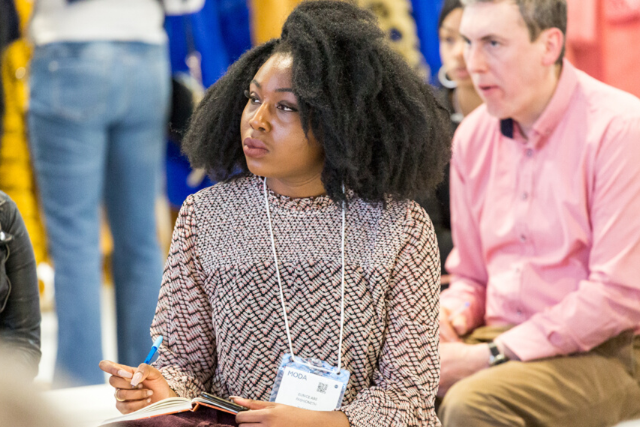 Day two saw more essential insights, with Selfridges' Joanna Kinsey sharing the retail giant's secret to success; "people buy people". Our second panel session of the show saw us take a journey into the future of sustainable footwear, followed by a look at the need-to-know footwear and accessories trends of the season with Fiona Coleman.
Rounding off the AW20 seminar offering, we learnt how to supercharge social media for 2020 with Abhi Punj and make our businesses stand out from the crowd with Fiona Minett's PR Masterclass, whislt Beth Goodrham's expert styling session gave buyers the essential tips and tricks for buyers to build a capsule offering for their customers.
The catwalks
Never one to be outdone, the Moda catwalks were as inspiring as ever this season. The Moda Woman catwalk featured scenes from some of our favourite exhibitors, including Jayley, Cherry Pie, EA Collections, Alex Evenings and Rino & Pelle. Amongst the collections for the season, we saw plenty of winter-friendly faux fur, animal prints, monochromes and warm autumnal reds.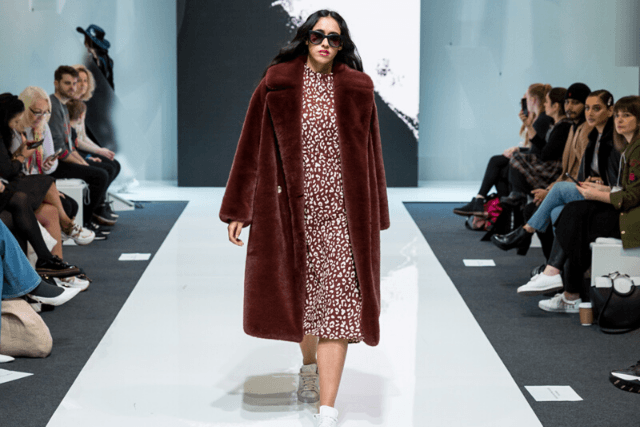 On the Moda Directions catwalk, our trends were Define, Empowered Embrace, The Decadent, In The Red, Sculpt Convert and Clash Pop. Define brought us plenty of monochrome and some choice red accents, with tailoring, outerwear and a sense of "geek chic" all important to this trend. Moving onto Empowered Embrace, this trend celebrated a new form of femininity, with shearling, teddy and soft pastels and creams contrasting with metallics and street style-esque accessories. The Decadent brought a definitive more is more approach to the catwalk, with sequins, sparkles and rich jewel tones taking centre stage. In The Red showcased the key reds for the season, whilst Clash Pop brought a joyful sense of retro fun to the mix.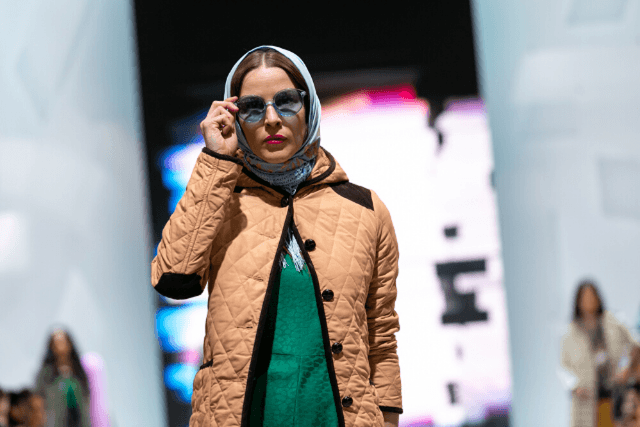 With plenty more in store for Moda SS21, make sure you don't miss out. Join us from 2nd – 4th August 2020 as we bring fashion back to the heart of the UK. Register your interest or apply to exhibit today.
Book a Stand Register Your Interest
---
About Moda
The heart of UK fashion, Moda is the key meeting place for mainstream fashion, delivering a high quality and cost-effective platform for mid-market brands and ensuring a commercially viable and convenient buying environment for retailers across the UK and Ireland. Bringing together over 1,200 collections under one roof at the NEC Birmingham, to deliver the complete season's overview to over 9,000 fashion buyers, the show also brings fashion to life on 16 catwalk shows throughout the three days to inspire buyers and sell brands, alongside a comprehensive retail-focused seminar programme, interactive workshops and networking events.