19 Feb 2020
MODA ANNOUNCES COMPELLING BRAND LINE-UP FOR AW20/21 SHOW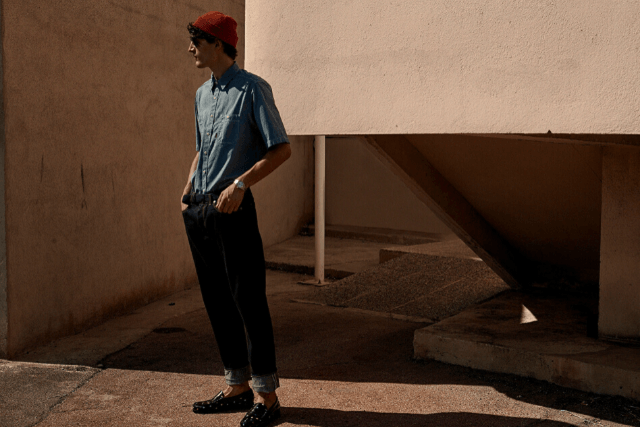 The heart of UK fashion and leading fashion trade show, Moda, is delighted to confirm a compelling line-up of footwear, accessories and womenswear brands including a host of returning Womenswear brands: Pomodoro, Rosa Clara, Cotton Brothers, Lewis Civit, Redi Fashion, Claudia C, Lewis Henry, Gabriella Sanchez, GODSKE, Rino & Pelle, Latte Clothing, D.E.C.K, Peruzzi, Naya, Kate Cooper, Bariloche/Tinta, Lucy Sparks, Suzy D, Personal Choice, Carmen, Ronald Joyce, Mascara, Marselini , Alex Evenings, Coco Doll, and Ella Boo/Lizabella.
Taking place from the 23rd – 25th February at NEC Birmingham, brands making their Moda debut are FPT, Hukka Design, Cherry Pie, See you Soon, Guzella, Khost, and Sonder/Glamour. Welcoming visitors as they enter the show, MODA Boutique offers a curated collection of contemporary ready to wear, accessories & jewellery boutique brands including; Vilagallo, Urban Code, Vysen Eyewear, Wild & Co, Proenza Jewellery and Ultra Tee. Within Accessories an eye-catching selection of new and returning brands to look out for include Karen-Collection, Tempest Designs, Fraas, Suva Socks, ENVY, Suzie Blue, Big Metal, and Eliza Gracious.
The Footwear Hall goes from strength to strength and the latest new signings include Brazilian men's footwear brand Pegada; Ocean Refresh with their flip flops made from 16 plastic bottles per pair; and Turkish label Serts London. Much-loved women's footwear brand Cara also makes its return to Moda while Superga Kids are using Moda to launch their very first kids back to school range, as well the Superga adult collections and Sebago.
33 Joints Ltd, one of the leading fashion footwear distribution companies in the UK and Europe, bring Ben Sherman, Scholl, O'Neill, Original Penguin, and Verbenas as well as Ben Sherman Kids, O'Neill kids, Original Penguin Kids, CR7 Kids, Scholl kids, and NASA kids.
Taking place on the 23rd – 25th February in Halls 6, 7 and 8 at the NEC Birmingham, Moda offers the industry with the ultimate environment for buying, networking, trends, and inspiration.
---
About Moda
The heart of UK fashion, Moda is the key meeting place for mainstream fashion, delivering a high quality and cost-effective platform for mid-market brands and ensuring a commercially viable and convenient buying environment for retailers across the UK and Ireland. Bringing together over 1,200 collections under one roof at the NEC Birmingham, to deliver the complete season's overview to over 9,000 fashion buyers, the show also brings fashion to life on 16 catwalk shows throughout the three days to inspire buyers and sell brands, alongside a comprehensive retail-focused seminar programme, interactive workshops and networking events. Moda is a Hyve Group plc event.