17 Apr 2019
Meet the buyer... Zaiga Braca, ASEIM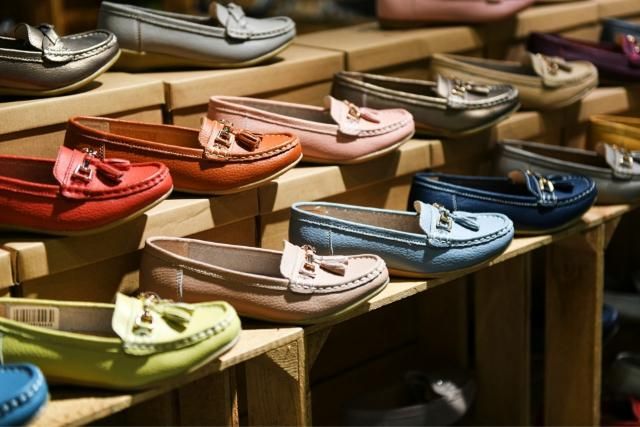 Moda is the show that brings fashion to life in the heart of the UK and the highly anticipated show has a reputation as being one of the country's friendliest and most welcoming fashion trade events. For the AW19 edition, we sat down with some of Moda's most dedicated buyers to learn a bit more about their businesses, as well as to get their thoughts on the UK's most anticipated fashion trade event.
It's not just UK buyers that flock to Moda each season. We sat down with one of our international buyers, all the way from Latvia. Specialist shoe expert and store owner Zaiga Braca outlines the differences between the Latvian and UK markets and shares her favourite things about Moda this season.
Tell us a little bit more about the story of your shop and how you started.
I started nine years ago. It was actually quite a spontaneous decision. My problem was that I have big feet and I couldn't, and still can't find, bigger sized shoes in the shops. I decided to solve a problem for myself and for many others. My shop is only for bigger sized shoes. I don't sell regular sizes. I started with a small shop and after two years I moved to bigger premises. I now also have an online shop, so I can delivery worldwide, but of course, my main market is Latvia [where I'm based] and neighbouring countries. We opened at the time of the financial crisis nine years ago; for some it was a challenge and for others it was an opportunity.
What do you tend to look for in your collections when you're buying?
I look for styles which will be suitable for bigger feet, but I'm not always so lucky with that. Samples are always European size 37, which is very small, so my colleague and I can't try it. Sometimes styles look nice in small sizes, but in larger sizes it doesn't look as nice or it's not even wearable. I have sent back styles before because customers just can't get their foot in the shoe because the collections haven't been tested for larger size feet. It's always tricky for me to buy, because I always have to guess what a sample shoe will be like in a bigger size. The other thing I need to think about is the height of my customers because it's mostly proportional; if you have bigger feet, you're also tall. In Latvia, ladies are still not confident with their height, there are still stereotypes that ladies should be shorter than men, so they don't usually want to be offered heels. Shoes need to be stronger in bigger sizes simply because with taller women there is more pressure on the shoe. There a lot of things I need to consider when I buy.
What are the differences between the Latvian and UK markets?
It's different, we have different tastes. In Latvia, we are not as casual and classic as Scandinavia, which are very simple and comfortable. We are much less like in the UK as well, where lots of girls wear heels and more statement shoes. Latvians mostly like classics, calmer styles and may have just one or two fancier pairs for going out. They like statement shoes but they don't buy them.
What are the upcoming trends you're particularly excited about this season?
I just really look at what people are buying. I know for big shoes, people don't like pointy shoes as they tend to make feet look longer. Sneakers are still very popular and I don't think that's going away. My customers love to buy colourful and patterned sneakers, especially in the summer.
Why did you choose to attend Moda this season?
I didn't know about Moda before, but one of my producers sent me an invitation last August and so I came in the summer for the first time. I like to attend different fairs because you can find different brands - not every brand attends every fair – and also, I like to see new places!
If you could describe Moda in three words, what would they be?
Interesting, different and light.
Save the date! Moda will return to NEC Birmingham on 4th – 6th August for the SS20 edition.