13 Mar 2019
Meet the buyer... Pauline Cassidy, Goody 2 Shoes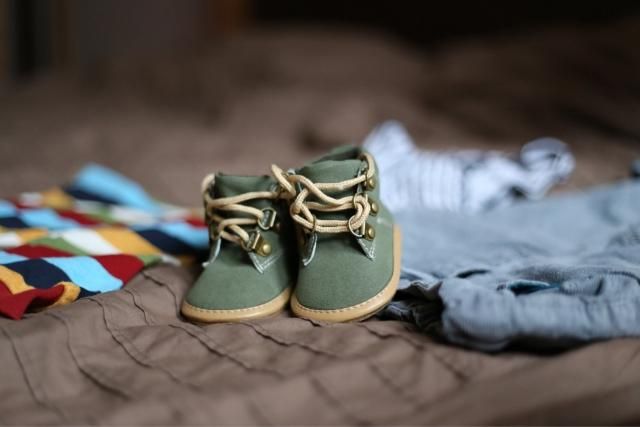 Moda is the show that brings fashion to life in the heart of the UK and the highly anticipated show has a reputation as being one of the country's friendliest and most welcoming fashion trade events. For the AW19 edition, we sat down with some of Moda's most dedicated buyers to learn a bit more about their businesses, as well as to get their thoughts on the UK's most anticipated fashion trade event.
Today's edition of the Meet the Buyer series is all about Pauline Cassidy, owner and founder of Scotland-based specialist children's shoe shop, Goody 2 Shoes. Find out more about the store, as well as Pauline's insights on the state of retail right now and her thoughts on Moda AW19/20.
Tell us a little bit more about Goody 2 Shoes and the story of how you started.
I decided to start a shoe shop probably about ten years ago. I had a child who was about three at the time, and we couldn't find shoes anywhere. We started looking, we were travelling maybe 20 or 30 miles to find a shoe shop. Within five miles of where we live there were 33 nurseries and about 35 primary schools and no shoe shop. So, we started looking at brands and took on premises right away. We then went to Moda for the first time in 2010, before we had opened the store. We came down looking to buy shoes to open the store the following month and realised we needed to buy seasons ahead. We got speaking to a few of the reps at Moda, Lelli Kelly was one of them, and she told us about how the buying process and seasons works. She put us in touch with lots of other brands who gave us some inside information about premium brands and who and what to buy. We started off doing 20 or 30% of our brand buying here, and now we spend about 80% of our budget at Moda.
You recently opened your third store which is a great achievement – how have you overcome the challenges faced by high street retailers in recent years?
One of the main things I think is that I've tried to avoid going online. I feel that with children's shoes, mums aren't buying for themselves and focus on the children. Children are always growing and whatever their budget, the customer has to keep spending. Of course, they can just go to a supermarket, but I try to educate my customers on the quality of the brands as well as the importance of the fit of the shoe. My staff have all been trained to fit shoes properly and the main thing I've tried to instil is the importance of coming to a bricks and mortar store to get that expertise as well as give the kids the experience of choosing their new shoes themselves. I'd love to go online, I feel like it would increase my sales, but I think that it would take away from my ethos of creating that experience.
What advice would you give to emerging brands and designers looking to be stocked in stores like yours?
Having lower minimum quantities to order give the brand a trial. Sometimes people will want you to invest heavily in a new brand, what they've got to remember is that with small independent stores, brands have to earn the right to be trusted by my parents so in that case, brands have to be confident enough in their product to offer a smaller minimum order for that first trial.
Why do you choose to attend Moda each season?
We like the fact that the VIP hosting's been really good. We had been considering not coming because it was getting too expensive with flights and accommodation, but with the VIP programme, you have more of a "feel good" factor coming to the show. The brands that are here also makes the show a one stop shop.
Is there anything that's caught your eye or any content that you've been particularly excited by this season at Moda?
Yes, there's been a few brands that have caught my eye. I met a brand called Continental which is a ladies' brand with a small kids' offering. One of the things I find very surprising is that a lot of the ladies' sections do actually have children's offerings as well.
This year's Moda theme is "This Is Me" which is all about inclusivity and diversity in fashion – how important is that to you in your buying process?
It's hard when it's children, because mums want to buy trusted brands. Clothing and accessories, you can take a punt and try things because it's not going to be detrimental to a child's health, but if a shoe's not fitted or it's not the right shape for the child's foot it can damage them. It might not show for months but if you mess up their feet at such a young age, it can have lasting impacts.
If you could describe Moda in three words, what would they be?
Relaxed, one-stop shop and it's a really great place to network.
Save the date! Moda SS20 will return to Birmingham's NEC on 4th – 6th August 2019.