20 Mar 2019
Meet the buyer… Pamela Shiffer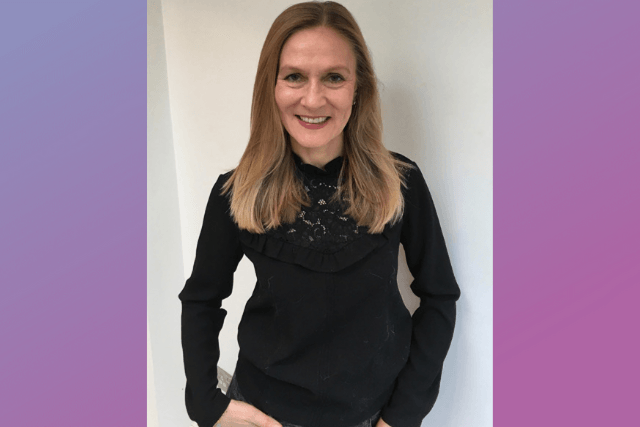 Moda is the show that brings fashion to life in the heart of the UK and the highly anticipated show has a reputation as being one of the country's friendliest and most welcoming fashion trade events. For the AW19 edition, we sat down with some of Moda's most dedicated buyers to learn a bit more about their businesses, as well as to get their thoughts on the UK's most anticipated fashion trade event.
Today, get the lowdown from London-based boutique owner Pamela Shiffer. Get Pamela's take on diversity in fashion and find out what she loves about Moda in todays "Meet the Buyer" interview…
Tell us a little bit more about the story of your shop and how you started
It's our 30th anniversary this year, 1989 we started! I started the store really on the back of not being able to find independent boutiques that catered to a certain type of customer; it was all very young or very old really and there wasn't much in the middle. So, I recognised there was a gap in the market there, having worked in retail and wholesale prior to that, and so I set up my boutique in Camden and basically went out and bought stock at the time that I thought was appropriate and right for what I saw as my potential customer, and that's really been my ethos ever since, it hasn't changed. It's a formula that's worked really well for us and I keep that in mind when I go buying, and here we are, 30 years later!
What do you tend to look for in your collections when you're buying?
I would say it's a mixture of things, rather than one thing in particular. The aesthetic is a combination of ease, comfort, style, price, quality, but everything within that has a Pamela Shiffer way of doing things. We don't just cater to one particular type of customer, we cater to all age groups, sizes and within that there is a formula that just sort of works through our collections. I think that's what's kept it unique in a sense. To this day, I think we're still in that ballpark of all-encompassing, with collections that fit and feel right.
This year's Moda theme is "This Is Me" which is all about inclusivity and diversity in fashion – how important is that to you in your buying process?
It's paramount really, totally paramount. I think that's what sets us aside from others, possibly. I think "This is Me" is a very good title, it's all about "me" in a way. It's not just about a certain type of customer, or woman, or girl, because we're all so individual and we're all so unique. Obviously, we can't cater to everybody, but we do have something for the very tiny ladies, as we do for the bigger ladies. We also aim to provide something that can work from a work scenario into an evening scenario and a daywear scenario, so we're covering all aspects.
What advice would you give to emerging brands and designers looking to be stocked in stores like yours?
I think you have to know your customer, you have to know which direction you're going in and both of those things have to be clear in your collections. There's so many brands that are versions of the same thing. So, I'm looking for something that's just a bit different; I don't want to buy repetitively the same type of product, so if it's something that's fresh and we're looking for new brands – which I am at the moment – it has to have something that has some energy about it, that's not predictable. Energy for me is a big thing, so I look for colour, something that has a trend-led theme to it; those would be a big tick in the box for me when I'm looking at new brands.
Why did you choose to attend Moda this season and what brings you back to the show?
I love Moda, I will say it loud and clear! I think it's a great show and is terrific in footwear. I've found a couple of brands in the footwear collections that I'm going to be buying from. It's an easy show, it's easy to navigate, it's a comfortable show and it's a show to do business at. I think that's the point. Moda definitely has a business end to it.
If you could describe Moda in three words, what would they be?
Friendly, business-driven and it knows its customer.
Save the date! Moda will return to NEC Birmingham for SS20 on 4th – 6th August!