17 Jun 2019
Meet the buyer... Nick Seaton, Shaws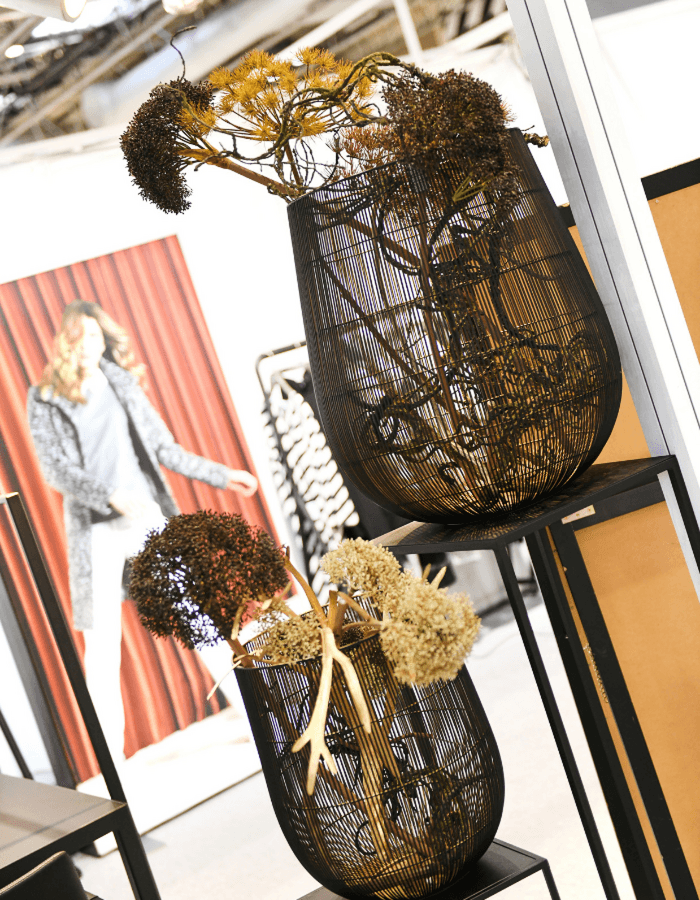 Moda is the show that brings fashion to life in the heart of the UK and the highly anticipated show has a reputation as being one of the country's friendliest and most welcoming fashion trade events. We sat down with some of Moda's most dedicated buyers to learn a bit more about their businesses, as well as to get their thoughts on the UK's most anticipated fashion trade event.
Today, we hear from Nick Seaton, Buying and Merchandising Director at Shaws Department Stores, one of Ireland's key retailers. Read on to find out what Nick told us about the Shaws buying process, his thoughts on Moda and more.
Tell me a bit about your store and the story of how the business started
We're on a transformation journey at the moment. Our business is a family-owned, I would say, tradition, general merchandise retailer based in the Republic of Ireland, in everywhere apart from Dublin, so we're big players in the towns and cities outside of Dublin. Ireland as a market is one which is as yet not affected by the same issues that the UK or even other European countries are and that's really our opportunity. My job now is to give a new pathway to this business. For us, where we've got a mixture in terms of buying talent between people who have been there a very long time, and new people, when we come to shows like Moda we have to take into account our existing customer profile and the new one we've just defined. So a show like this is quite important for visiting people we already know and finding people who we don't know as well.
What do you tend to look for in your collections?
We've defined two core customers as our future; our "classic traditional" and our "modern lifestyle" and these are two key focuses for us. Yes, we have a wider base, but we know we need to focus properly on these two to take us forward in the future. We need to do a better job for our existing customer base and become attractive for this new customer. When we look at Moda, we're looking for partners who can embrace that. Some partners, depending on the brand of course, can give us solutions for one customer base and some for the other, but actually I'm looking for partners to come on this growth journey with us. That's someone who I guess is a little bit tolerant with us, who recognises where we are right now and can see what we're evolving to.
How do you create an experience for your customers in store and how important is that?
We know that bricks and mortar retail is not dead, it's just evolving, and you have to embrace that evolution. "Customer solution" or "customer experience" are words that we us a lot in the business. That means that we might look at a segment of footwear at Moda, for example, that can sit with men's suiting and therefore it doesn't have to be merchandised within the traditional footwear department, elements of it can be put into other departments and our colleagues in store can then sell all elements of the outfit, including the shoes. That's what we mean by "experience", and that's the kind of journey that we're on.
How do you get into the mind of your customers to understand what it is they want to buy?
We've used the traditional way, which is to meet them, talk with them and engage with them; focus groups for example. But we've also just started to work with a business, which is basically an algorithm, which targets certain customers with a product that we're looking to buy, and we show this defined group the details of this product such as the price and the attributes then we collate their feedback. This is starting to create a buying plan for us about what we need to do going forward and whether that's a suitable product for our target audience or not. This takes emotion away from the decision-making process when it comes to buying.
Why did you choose to attend Moda this season?
The team come regularly. I don't usually come myself, but I came to this one because we're on this transformation journey and it's quite important to share what we're doing with our existing partners as well as to look for new partners and to keep ourselves abreast of the industry.
If you could describe Moda in three words, what would they be?
Innovative, networking and a gathering of industry professionals.
Save the date! Moda returns to the NEC for SS20 on 4th – 6th August.