29 Apr 2019
Meet the buyer... Martha Fraser, Martha V Boutique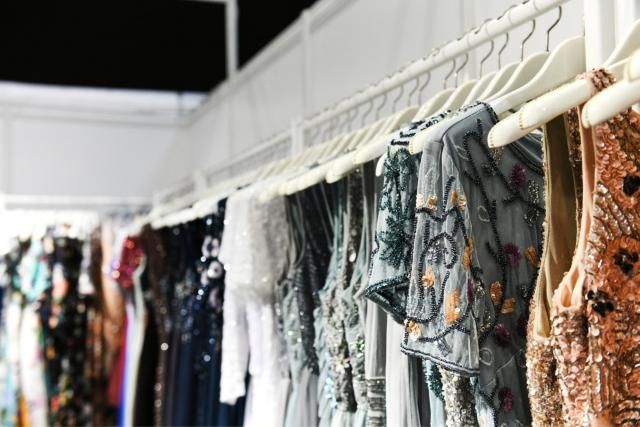 Moda is the show that brings fashion to life in the heart of the UK and the highly anticipated show has a reputation as being one of the country's friendliest and most welcoming fashion trade events. For the AW19 edition, we sat down with some of Moda's most dedicated buyers to learn a bit more about their businesses, as well as to get their thoughts on the UK's most anticipated fashion trade event.
Today, meet Martha Fraser, owner of Suffolk-based store Martha V Boutique. Providing simple, sophisticated fashion to the ladies of Newmarket, find out more about Martha and her thoughts on Moda AW19.
Tell me a bit about your store and the story of how you started
I started my store, as it is today, ten years ago. I was actually in the store already for 20 years under the previous boss before taking on the store myself. I asked the previous staff to stay on with me and it took us about three months to reopen the shop again, got it all organised, and we've gone from strength to strength since then. It's a very good business, we've got a very loyal customer base - we're a destination store and our customers travel a long way to shop with us. We're based in Newmarket in Suffolk, which is quite a nice area. We introduced occasion wear after the first year in the shop because we found that the first three months of the year were very difficult so decided, against everybody's advice, to go into mother-of-the-bride and that really worked for us.
What do you tend to look for in your collections?
We're into simple, sophisticated styles. The brands I stock are Veromia, Ronald Joyce, Veni Infantino, but I also do casual-wear as well. I've got 31 labels in the store. I try to cover everyone's age group and size; I stock sizes eight to twenty and age-wise we probably do from aged 25 to 85. As we've gone through the years, we've gone through the generations; the daughters now come because their mums used to shop there.
How have you overcome the difficult retail situation at the moment?
Lots of in store activities as well as lots of social media. I don't have an online store because I like people to come to my store – I'm still old-fashioned like that, I've resisted it and I will resist it. We do lots of promotional days with my suppliers, we do denim fit clinics as well as two fashion shows a year, outside the shop. We just involve the customer as much as we can, so that when the customer comes in, she feels at home.
How do you get into the mind of your customers to understand what it is they want to buy?
I know my customers really well because I've been there so long. So if I'm writing an order, I can put someone's initials or name against their size because I know who will buy what. I'm in the store four days a week as well, so I'm always interacting with the customers, asking them if there's anything they can't find, what they do and don't like.
Why do you come back to Moda every season?
Since the start, I've never missed a Moda. When I come here, I see all my agents and it's a nice experience to come to Moda. It's easy, there's access to it and then when you get inside the show, there's always a nice buzz about it. The brands are here that I want to buy from as well.
If you could describe Moda in three words, what would they be?
Comfortable, happy and convenient.
Save the date! Moda returns to the NEC for SS20 on 4th – 6th August.