21 May 2019
Meet the buyer... Keith Mitchell, Menarys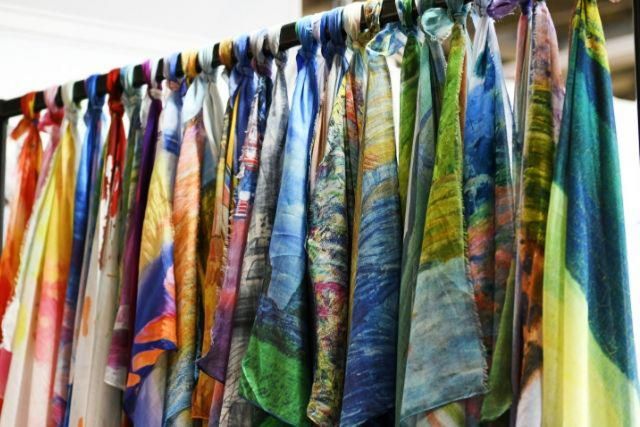 Moda is the show that brings fashion to life in the heart of the UK and the highly anticipated show has a reputation as being one of the country's friendliest and most welcoming fashion trade events. For the AW19 edition, we sat down with some of Moda's most dedicated buyers to learn a bit more about their businesses, as well as to get their thoughts on the UK's most anticipated fashion trade event.
With a strong Irish contingent attending each edition of Moda, it's no surprise that one of Ireland's leading department stores, Menarys, was right at the top of our interview list. We spoke to buyer Keith Mitchell to get the lowdown on the latest trends and what he thinks of Moda.
Tell me a little bit more about the story of Menarys and who you are
I represent Menarys department store in Northern Ireland. At the moment we have 18 stores, two of them are new, from just last October. The business has been trading for 96 years on the high street and it's a family-run business with a small team of buyers who work for the family. We're a typical department store, stocking everything a department store would – "John Lewis-esque". We try to emulate that, with a full department store offer very heavily focused on ladies fashion although we're looking to move more into other areas. We represent value, lower to middle markets, with a few higher end brands.
What do you tend to look for in your collections when you're buying?
I really look for what's in fashion. Price is very important especially for the Irish market, because it's all about having the best value on the high street, be it at the starting price or on offer, because people don't want to pay full price anymore. As a buyer, you've got to buy well to generate good profits and build in a discount if necessary – that's just the nature of the business at the moment. I follow trends on social media and fashion magazines, so I've got to buy what's in fashion at the moment, but then tailor it to our customer, which is maybe slightly older than a boutique customer.
What are the upcoming trends you're particularly excited about this season?
In fashion, we've done an awful lot of leopard print for winter, and it seems to have carried on to the summer be it a more muted background. My best selling scarf last year [2018] was a leopard print with a stripe, a la the Gucci look and now I have a snake version which is the summer equivalent and is also doing well. It's very much following that animal print trend which is very, very popular at the moment in Ireland. Leopard seems to be the buzzword again this season, which is nice because it's a fun fabric and it's fun to style things up with animal prints.
How do you get into the mind of your customers to understand what it is they want to buy?
You just have to know your customer. I can buy all day around me, but I need to do it for the customer. I get to know them really by working in the stores and sitting in our restaurants and viewing what the customers are buying and wearing. It's very interesting to see what they have, clothes and accessories-wise and I try to tailor my purchasing around that. Being a department store, we can be all age, from the daughter, the mother and the grandmother – we tend to have all three generations – so I kind of have to buy for all three.
Why did you choose to attend Moda this season?
We get invited every year to be honest, so the fashion buyers from Menarys always come and we opened a footwear business last year, so I came for footwear which has been very successful. You do invite us, so we come as a team every year. It's a good day out as well, just to see what's going on.
If you could describe Moda in three words, what would they be?
Fashionable, accessible and on trend.
Save the date! Moda returns to the NEC for SS20 on 4th – 6th August.