06 Mar 2019
Meet the Buyer... Joyce Pearce, Number 39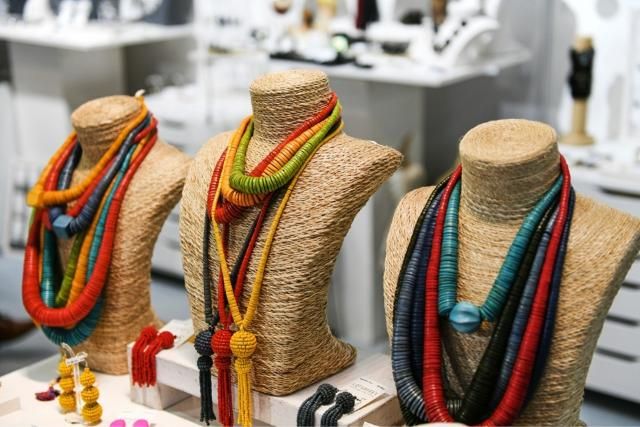 Moda is the show that brings fashion to life in the heart of the UK and the highly anticipated show has a reputation as being one of the country's friendliest and most welcoming fashion trade events. For the AW19 edition, we sat down with some of Moda's most dedicated buyers to learn a bit more about their businesses, as well as to get their thoughts on the UK's most anticipated fashion trade event.
Today in our "Meet the Buyers" series, we'll hear from Joyce Pearce, founder and owner of Number 39 boutique in West Malling, Kent. Keep reading to hear more about her story, what she loves about Moda and more!
Tell me a little bit more about Number 39 and the story of how you started
We're just a very small shop. I started the business about five or six years ago. Previously, I was a lingerie fitter as well as selling sandals and swimwear. I found the sandals used to sell very well, so when I shut the lingerie side of the business, I opened up a section of the shop as Number 39, which now sells shoes, handbags, accessories, jewellery, scarves and fascinators. My stuff is quite funky and we're doing quite well!
What advice would you give to emerging brands and designers looking to be stocked in stores like yours?
One of the biggest bugbears I have is minimum orders. For a small company like myself, we can't order 500 units, for example, in one go. We don't know if that brands going to work for us, so to lay out that kind of money is a big risk and is not something we can really do.
Why do you keep coming back to Moda?
Because there's a few of our suppliers who come here and it's easier sometimes to come here than go to showrooms or reps bring things in to us. Some reps will only bring samples they think you'll like. I'm not run of the mill, so if a rep brings me their bestseller, it's not usually what I want. We tend to come and see two or three companies that we know, and today we've also picked up a new supplier selling fascinators and matching handbags as a lot of our customers come in for Ascot, weddings and that sort of thing.
As a smaller business, it is nice to just come and meet some of the suppliers, especially those that you've been working with for a while. It's nice to talk to them and share ideas and feedback.
This year's Moda theme is "This Is Me" which is all about inclusivity and diversity in fashion – how important is that to you in your buying process?
When I'm buying, I buy what I like. I wouldn't necessarily wear everything, or use everything, but it's in my "style". Customers come to my shop because they like the style of my shop and I also buy with certain customers in mind. But, we are not run of the mill, because it's just not me, it never has been.
If you could describe Moda in three words, what would they be?
Different, friendly and I find what I like here.
Save the date! Moda SS20 will return to Birmingham's NEC on 4th – 6th August 2019.