27 Mar 2019
Meet the buyer... Cindy Marritt, Cindy's Fashion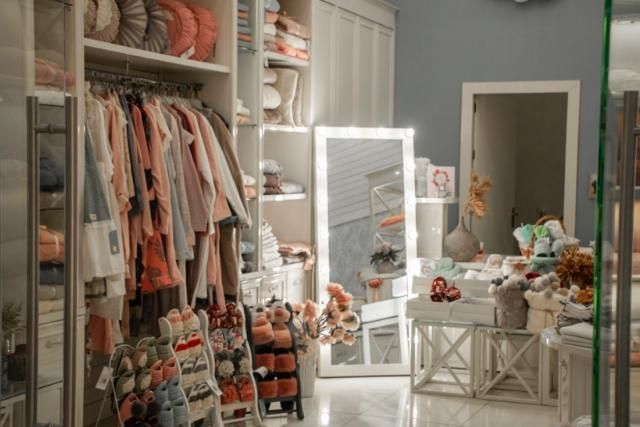 Moda is the show that brings fashion to life in the heart of the UK and the highly anticipated show has a reputation as being one of the country's friendliest and most welcoming fashion trade events. For the AW19 edition, we sat down with some of Moda's most dedicated buyers to learn a bit more about their businesses, as well as to get their thoughts on the UK's most anticipated fashion trade event.
This week in our "Meet the Buyer" series, we spoke to Cindy Marritt, of Cindy's Fashion, one of East Anglia's premiere ladies fashion boutiques who pride themselves on offering something a little bit different…
Tell us a little bit more about Cindy's Fashion and the story of how you started.
I've had the shop now for 39 years, so it's been a long time! We started doing more "cash and carry" type fashion, then I had to move from my small, first premises into a larger one. The store then went more upmarket, selling middle to high-end coordinates. A lot of wedding and cruise-wear and that kind of thing, a bit of everything really.
What do you tend to look for in your collections when you're buying?
It definitely has to be wearable. The store's aesthetic is "classic with a twist". My customers like a little bit of fun, but not too way out there. We're based in a more traditional country area and the fashion has to translate to the client and what they like to wear, so that's really what we're looking for.
How do you get into the mind of your customers to understand what it is they want to buy?
After all these years, we have the regulars who come back time and again. At the start of every season we would actually phone our regular clients to let them know that the new stock's in and what's in that they would like. We're in constant touch with our clients through Facebook, email and telephone, so when we go buying we know really what we're looking for already. We don't buy for the customer, per se, but we always have the customer in mind. We're a very colourful shop, our customers like colour, so we're not too taupe-y and brown-y – we like colour!
Why do you keep coming back to Moda?
It's a good showcase. We do go into London and see the brands and collections that aren't exhibited here, and then we come here to see what's new at Moda that might not be in London. It's a good show and I think people ought to get behind it. I've had the shop since 1980 and I just don't feel that, for me, other shows offer as good of an experience. I have to spend a lot of time in my shop, so I like to come to Moda - everything's easy, we can get here easily, the parking's good, the VIP lounge is great. From a business point of view, Moda is excellent.
If you could describe Moda in three words, what would they be?
Accessible, mainstream and they look after us, which we appreciate!
Save the date! Moda SS20 will return to Birmingham's NEC on 4th – 6th August 2019.