14 May 2019
Meet the buyer… Catherine Lockerbie, The Care Shop Dumfries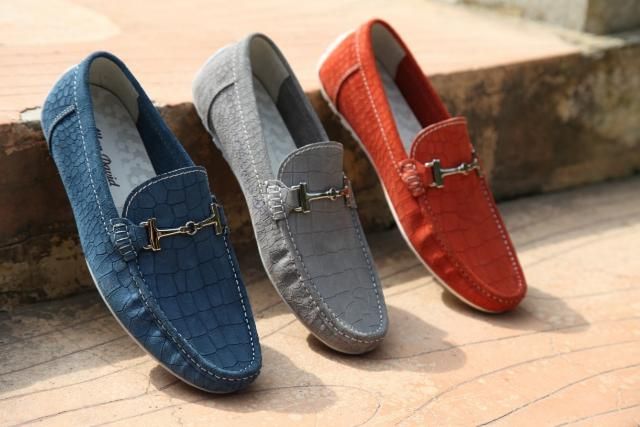 Moda is the show that brings fashion to life in the heart of the UK and the highly anticipated show has a reputation as being one of the country's friendliest and most welcoming fashion trade events. For the AW19 edition, we sat down with some of Moda's most dedicated buyers to learn a bit more about their businesses, as well as to get their thoughts on the UK's most anticipated fashion trade event.
Catherine Lockerbie, owner of The Care Shop Dumfries, told us about her business, how she creates an experience for her customers and more when we sat down with her for a "meet the buyer" interview.
Tell me a bit about your store and the story of how you started
Our store's predominantly a mobility shop. We've been trading for ten years, we opened in 2008. It's a family run business, between me and my husband. I noticed that many people who came in to us for mobility had underlying medical conditions and problems, and it surprised me that many people came in with bandaged feet or in their slippers and it transpired that that was because they couldn't get shoes to fit. So immediately, I linked the two and decided that it would be a good idea that we would stock footwear.
We started with 20 shoes, and it almost broke the bank and I was terrified I'd done the wrong thing! But, we now have over 800 pairs of shoes, with many suppliers for people to choose from, but we predominantly provide wide fit footwear to people who have underlying medical conditions. We take foot health very, very seriously so our partnerships are with suppliers who provide a good quality product, who are also members of the Good Foot Health Guide and who follow quite strict manufacture guidelines, because we have a podiatry clinic as well.
Seeing that foot health was really important and having a good pair of shoes could physically change someone's life and make the difference between them being able to go out and feel comfortable and supported in their shoes, we decided to invest more in it. Now we offer a podiatry clinic, seeing 60 patients a week, providing orthotics and surgery, and it all works hand in hand.
How do you create a welcoming atmosphere and pleasant shopping experience for your customers?
We get to know our customers and make sure everyone is greeted when they come through the door. Even if we're busy, we still acknowledge everyone who comes in. We partake in a little banter with people as well and make sure we're always friendly with them. We remember their name if they come in regularly. We also offer seating and make sure no one ever feels rushed in the store. We try to have a welcoming and homely environment.
Why did you choose to attend Moda this season?
Moda's a good networking opportunity, it's a place to do business. There's no distractions here like we have in the office and you've got everyone in one place, so you can go between suppliers and see how their collections are going to sit against each other in store. It's about the networking, it's about the connections and it's about reconfirming with a company that you are still there, and you do still support their product, as well as discussing any problems you might have with them. It's nice to hear how everyone else is doing and you can meet with old friends and people in a similar situation. You don't feel so alone when you come to things like this. I probably spend nearly 100% of my budget at Moda, we can spend a five figure sum here, and that literally means it's all done for the season in one place in comfort and privacy. It also has a good atmosphere and it's a good opportunity to get inspiration for shop fitting and merchandising as well. If you open your eyes and look around, you can get so many ideas.
If you could describe Moda in three words, what would they be?
Well-organised, fun and it's a good environment for buying.
Save the date! Moda returns to the NEC for SS20 on 4th – 6th August.