01 Apr 2019
Meet Martin Arnold, Fashion Portfolio Director at ITE Group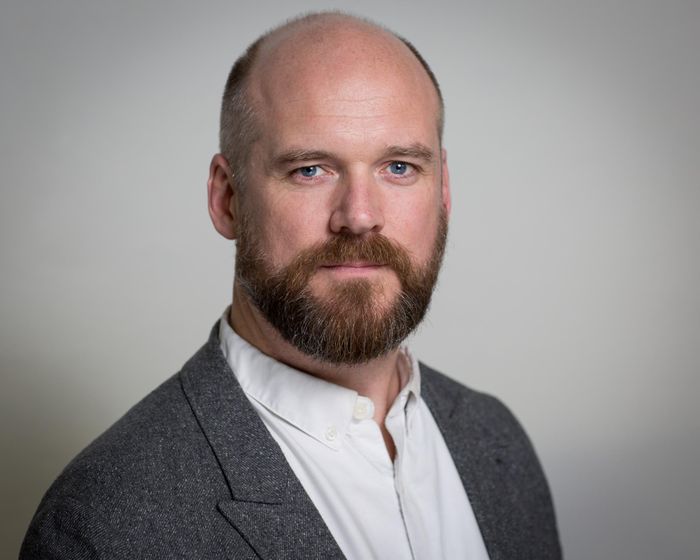 Here at Moda, we're delighted to announce the appointment of our brand new Fashion Portfolio Director, Martin Arnold. Martin has already brought a wealth of knowledge and experience to Moda, and naturally, we wanted to find out a little bit more. Find out what happened when we sat down with Martin to talk all things Moda.
Can you tell us a bit more about your career in the fashion industry prior to starting with ITE?
I've spent the last five and a half years at the helm of the two market leading industry media brands for fashion and jewellery, Drapers and Retail Jeweller. My role encompassed all commercial elements of both brands, so I had the privilege of spending time with our retailer audiences and our commercial partners. I find fashion fascinating; the creativity, fast pace and innovation that ripples across the entire industry is hugely exciting and anyone can relate to it - regardless of taste, we all have to buy clothes and shoes!
Most recently, I launched Drapers Sustainable Fashion event which was the first event of its kind in the UK, addressing all aspects of the fashion supply chain. Sustainability is such an important topic both ethically and financially and this event highlighted how widespread the ambition is for fashion businesses to move towards a greener future.
You're coming to Moda with a fresh perspective on the show – what are your first impressions?
There is a real sense of community at Moda. Our visitors and exhibitors care passionately about the event, so we have a responsibility to deliver events that make their precious time out of their businesses as effective as possible.
Retailers make the effort to travel to Birmingham twice a year for inspiration, to discover new brands and to connect with friends and colleagues old and new. Ultimately though, everyone is there to do business, so we have to create a platform to enable this.
There are some exciting developments in the pipeline for Moda – can you tell us what we can expect from the SS20 edition and beyond?
Whilst we don't want to do anything to change the essence of the event, we have a number of new features and improvements we are very excited about. We have an improved hosted buyer program to ensure we deliver the buyers our customers expect to see, as well as showing buyers how much we value their presence. The buyer acquisition program will also see the implementation of a matchmaking tool for key brands to support onsite meetings and conversations ahead of the show.
There is now a full year marketing, content and social plan with a dedicated team focused on ensuring the show has coverage across all social media and online channels 365 days a year. This will include interviews with key buyers, brands and influencers, blogs, videos, onsite and post-show highlights and much more.
At the show in August, watch out for new sector trails including outdoor and ethical fashion, amongst others.
Is there anything about Moda that you're particularly excited to be working on?
We're working on introducing a dedicated sourcing area for footwear which will be an exciting addition to the show. With a changing global situation, it's a great opportunity for businesses to meet new suppliers and strike up new relationships.
The investment on the hosted buyer programme is another key USP for Moda. We want to ensure our visitors and exhibitors get the maximum value from their presence at the show and this feature offers a facilitated matchmaking service to enable this.
Why do you think trade shows are so important to the fashion industry?
Quite simply because face-to-face networking is still the best way to establish trust and truly build relationships.
We work in a creative industry where the look, feel and true shape of a garment can't be captured on a website or in a magazine. Trade shows offer interaction as well as the inspiration and excitement that is very difficult to replicate in pixels or marketing patter!
Moda is one of the industry's best-established shows – what do you think has been the secret to its success?
As I've said, Moda has always had an incredible sense of community. We listen to our visitors and exhibitors to ensure we deliver an event that works for them. Moda celebrates diversity in fashion, demonstrated by our #thisisme campaign, with fashion of all ranges and for all ages on show.
We continue to innovate and invest in the show, whilst maintaining the core values of Moda, to keep our visitors up to speed with the latest trends and developments in fashion and ensure the mix of brands on show keeps people coming back season after season.
If you could describe Moda in three words, what would they be?
Welcoming. Community. Diversity
Be part of this exciting and ever-growing show. Moda will return to Birmingham's NEC on 4th – 6th August. Book your stand today to secure your space.