30 Apr 2020
Making fashion work from home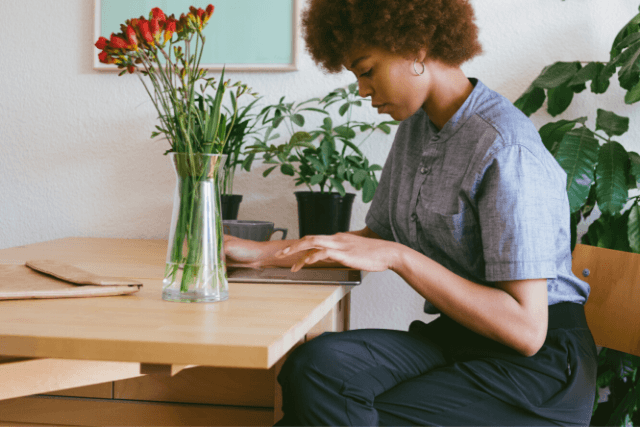 Like so many people right now, the Moda team is staying safe and staying home. As our living rooms and dining tables have transformed into our offices, our wardrobes have seen a slight change too. We thought we'd share some of our working from home fashion tips and ideas…
Showing our brands some love…
Our team have been sharing their outfit pictures on social media, showing their support for our individual brands and retailers. If you want to support Moda's incredible brands, you can find all their details
here
.
Comfort is key…
Whilst it's tempting for us all to sit around in our pyjamas, it's probably not all that productive. We've been donning some of our old favourite items and smarter basics to make us feel "dressed" but still comfortable whilst we change the way we work.
Layer up…
All the extra time at home means you're probably running up your heating bill. Instead of putting the radiators on full whack all day, pull out some handy layers to keep you warm and save on bills!
Stepping up our accessories…
Since face to face meetings have been replaced with virtual conference calls, the devil is in the detail when it comes to our working from home styles. We've been adding headbands, hats and statement jewellery to our outfits to make sure we're looking our best for our big moments on camera.
Experiment with styles…
Now is the time to try out new colours and styles, without the pressure of having to go out in them. Whether that's a colour that you wouldn't normally wear or a style you're not sure you're comfortable in yet, now's the perfect time to test that theory.
Break in new items…
And when we say new items, we mainly mean shoes. Pretty much everyone has that one pair of shoes that has never left the wardrobe because we've never got round to wearing them in. Wear them around the house in preparation for your return to the outside world!
Share your working from home styles and tips with us. Email us our use #InspiredByKindness on social media.
Facebook: @moda.uk
Instagram: @modaexhibitions
LinkedIn: Moda Fashion Exhibition
Twitter: @ModaExhibitions