06 Sep 2022
How to Make Fashion Businesses More Sustainable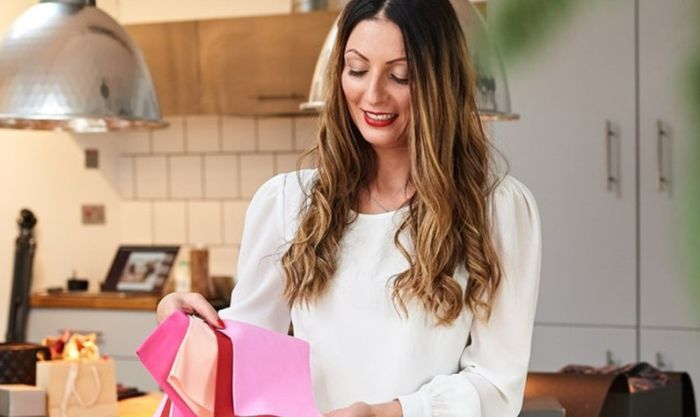 Sustainability is at the forefront of business agendas within the fashion industry. There's a misconception that to become sustainable one needs to compromise profits. However, there are alternative ways of meeting consumers' demands. It's all about thinking outside the box and finding innovative solutions. We spoke with Roberta Lee, a sustainable fashion stylist based in London. Her styling business helps women look and feel good in a socially and environmentally conscious way. She offers great insights on what fashion businesses can do to become more sustainable.
What steps can retailers take to make their fashion businesses more sustainable?
The first step is to look at the amount of stock that goes unsold and wholesale. An important step is to order smaller quantities to avoid waste and oppose over-production, which is a real issue in the fashion industry. Retailers are in a position of power and should ensure sustainable and fair labour practices are in place before ordering products from a brand.
They can also reward brands making genuine positive steps with more opportunities, for example, by giving them more visibility both online and instore. On-demand models, where garments are made-to-order are gaining popularity and enable retailers to build much stronger relationships with their customers.
They could also offer in-store and online services to help extend the life of the clothes. Extending the life of clothes by just 9 months of active use would reduce carbon, water and waste footprints by 20-30%.
Can you recommend 3 sustainable brands that independent fashion retailers could add to their range?
Jenerous is a Fair Trade clothing brand that combines Indian artisan block printing and contemporary style occasionwear for women and girls, they are not trend-led and produce classic timeless styles. I have worked with them since they launched during the pandemic and supported them with lots of great initiatives to ensure their brand is as sustainable as it can be.
The Morphbag by GSK is a luxury vegan handbag brand that has a signature set of 3 matching bags designed to take a busy woman easily transition from day to night. I own a set and it's one of my most used handbag sets, and my clients always love this clever colour coordinated range.
Washed Ashore are an eco and socially conscious fine jewellery brand that creates the cleanest and most beautiful handmade jewellery! All pieces are stunning and unique.
What is the main difference you notice in the retail industry over the last couple of years?
I've noticed a real appetite for retailers to make the most of the sustainability narrative within fashion, without actually addressing de-growth or reviewing their business model.
How can brands avoid falling into the 'greenwashing' category?
Transparency is key, being honest about where you are and where you want to be, and setting milestones and reporting on them. Avoid using vague and misleading marketing language which makes your brand appear to be more invested in sustainability than it is. It's important to be familiar with The Competition and Markets Authority and make sure that any sustainability claims are measurable and specific.
Transitioning towards a sustainable business model requires a lot of thinking beyond simply changing the way products are made and sourced materials. It's worth seeking expert advice and guidance to ensure you are not investing time and money into initiatives that won't help your business grow or could potentially damage your reputation later.
You have been championing sustainable style since 2015. Do you think people's attitudes have actually changed?
Yes, people's attitudes have definitely changed, but unfortunately, the same issue we had in 2015 still exists today in 2022 - accessibility, choice and affordability. A small percentage of shoppers are happy to pay higher prices, buy less and buy better. These people are proactive and seek out brands that aren't on the high street, but most shoppers are still very much conditioned to shop for convenience and need to buy a more affordable range.
We still have a long way to go in making it an easy option for customers to purchase well-made, stylish, affordable alternatives to the high street. This is where the role of retailers in supporting more independent brands becomes incredibly important. Retailers need rethink their wholesale strategies and include on-demand models.
The cost of living crisis will present an interesting landscape for consumers who want to 'wear their values' but may not afford to shop from higher-priced ethical and sustainable brands. As such, I predict the preloved market is set to boom again, in addition to fashion rental becoming even more mainstream. I believe we'll see an uptake in businesses adding resale and rental lines to their retail model.
I'm also seeing more and more upcycling and repair service providers taking a slice of the market share - and expect to see retailers offering this in-store and online.
Do you also work with brands to help them improve their sustainability credentials?
Yes, we help brands navigate the complexity of sustainability within their business, throughout production and their supply chain with our Ethical Brand Directory. We support a lot of small independent brands that struggle with the broader context of sustainability outside of producing garments or accessories, and how to measure their sustainability efforts.
What are the most innovative solutions you have seen by retailers to promote circularity in the fashion industry?
I think Selfridges has to be acknowledged for being one of the first department stores to invest heavily in sustainable initiatives, with a plan and goals to achieve by 2025. Since they launched their Project Earth sustainability strategy, I've just seen more and more great things happening under their roof. They've created space for resale, rental and repairs and are proactive at seeking out and showcasing independent designers and makers in-store, like our EBD brand Belo.
In terms of sustainability, and circular solutions, one of my favourite brands is Hylo Athletics. They've built performance products that are better for the planet and eradicate the need for petroleum-derived materials. Hylo's innovative corn runners are made from seven renewable materials and are 100% recyclable. The trainers have a carbon footprint of just 7.84g CO2e and use 42% less CO2e than the average running shoe.