29 Jul 2020
Let's talk about visual brand identity and why every business needs one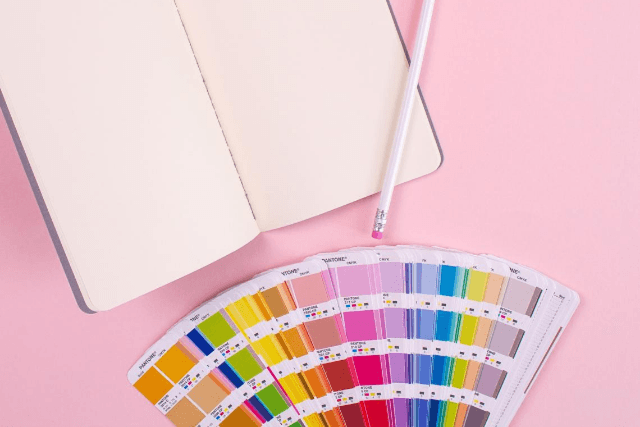 When starting up your own business, apart from having a product to sell, one of the first things most people jump straight into is creating a logo and perhaps even a website. This is all well and good but a brand is so much more than just a logo. You need a brand identity so you have those key visual guides to create a consistent look and feel for your business.
So what is a visual brand identity and how does it help your business?
Your brand identity is the visual elements of your brand that helps your audience to identify you. The essentials are your colour palette, logo design, graphics and submarks and fonts.
It's your unique stamp, your mark. It's how others recognise you.
One thing many business owners struggle with is getting the right clients and being able to charge more for their products. This is usually down to a lack of confidence in their existing brand as well as having just a logo design rather than a brand identity.
Your brand identity gives you the foundations you need to build a strong and luxury brand. It allows you to speak directly to your ideal clients and create a curated brand experience for your customers through design, imagery and other creative content.
With a clear brand identity you will have your essential tools to get your audience to get to like, know and trust you. When developing your brand identity, make sure you know exactly who it is you are targeting to ensure you're speaking and appealing to the right people.
Your brand identity should reflect your brand values, personality and style.
There are a number of ways you can start to build the blocks of your brand identity. If you have experience and knowledge of design and colour psychology you can create your brand kit yourself.
You can also work with a designer who will work with you to find out your business goals and plans and get to know your ideal customer which will allow them to create a visual brand that is perfect for you and your business.
Once you have the basic building blocks in place you can take these through to the next stages, such as packaging, stationery, your website, messaging, photography and
styling, and social media content.
Think about how you want your brand to make your customers feel
Think about every single touchpoint in your customer journey and make sure every stage fits with your brand identity and style.
It's essential to make sure your visual brand identity is a good reflection of your products, brand values, brand style and ethos. You can have the most beautiful high quality products but if your branding isn't reflecting this it will be harder to attract the right clients to your business and charge what your products are worth.
Consistency is absolutely key in order to create a strong brand
This is why you need a full visual brand identity and not 'just a logo'; your house style should elevate your brand and provide those stepping stones you need to create a consistent look and feel that helps your customers to connect with you and understand what they can expect from your brand.
Find out more about Jacquie and Baily & Roo here.
---
About the author
Jacquie Lawes is a multi award winning designer with over 15 years experience in various creative product based design roles from vsual merchandising to product photography and styling. Having worked both client and agency side, Jacquie now runs her own business, Bailey & Roo, offering the complete brand experience for luxury product based female entrepreneurs.