22 Oct 2019
Key trends for AW20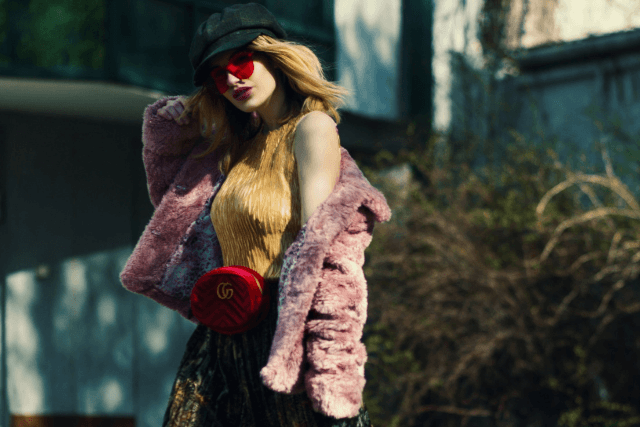 Here at Moda HQ, the team are busy getting ready for a new decade and a new Moda. And with all this newness going on, what better time to get thinking about some of the upcoming trends that you'll be seeing at Moda's AW20 edition? We've got the rundown, based on intelligence from our trend partners at Unique Style Platform, on the core trends for the upcoming buying season, to give you a taste of what's to come this February…
Hibernate
Heading into the AW season, it's no surprise that fashion's feeling cosier again. The Hibernate trend is all about comfort and tactility, so you can expect chunky knits, rich wools and faux furs galore. Taking a step back from some of the rich colours and bold statements of SS20, AW20 will be quieter and more refined, with subtle florals in delicate winter pastels; think chalky blues, white lilacs and pretty rose and grape tones bringing some feminine autumnal warmth.
Attune
Like Hibernate, Attune brings a pared back feel to AW20's trend offering. Taking it a step further, Attune is all about a minimal and clean aesthetic. Where Hibernate is all about soft and sensory, Attune is about clean lines and functional luxury. In terms of colours, expect to see more warm, autumnal colours like ochre, praline and burgundy; brown is definitely the new black where Attune is concerned. Comfortable practicality is key to this trend, with cords and suedes in oversized designs taking the limelight here.
Opulence
At first glance, Opulence takes Attune and Hibernate and flips them well and truly on their heads. As the name might suggest, Opulence is all about a "more is more" mindset, taking maximalism and luxury to a whole new level. However, it's a trend that's still all about the sensory, with soft velvets and faux furs bringing in those tactile Hibernate elements and deep maroons and crimsons paying homage to the warm palettes of Attune. True to form, though, opulence is about making a statement with plenty of embellishments, jewel tones, eccentric combinations and shiny, sparkly finishes; in short, it's the perfect Christmas party look.
Nu-Tech
We live in a digital age, and even fashion's not immune to its influences. Nu-Tech takes AW20 to a futuristic and disruptive world, bringing pops of unexpected colour to the traditionally neutral autumn/ winter season. Neon brights, technical materials and a definitive sportswear influence abound here, brining the future of fashion into the here and now.
Learn more about the key trends for AW20 with us this February at Moda. See the trends come to life on our industry-leading catwalks and hear from the trend experts Unique Style Platform to find out what your customers will be demanding in the new season. Join us from 23rd – 25th February for a new decade at Moda.