19 Apr 2020
Introducing Finn Taberer, Moda's History in the Making winner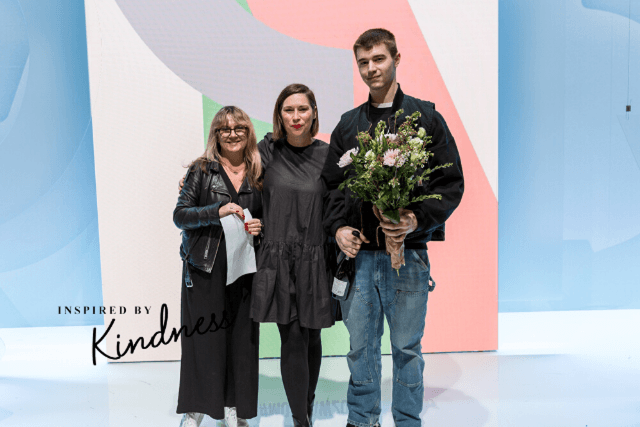 In a nod back to happier times, Moda's AW20 edition saw us collaborate with De Montfort University for a second time, with our History in the Making initiative. As part of their final year project, all students are given the "History in the Making" brief, which asks them to explore the broad theme of "heritage" and develop footwear that interprets this theme, incorporating the influences, materials, colours and trends for the upcoming season. This year, we were delighted to select Finn Taberer as the season's winner and we've asked him a few questions to get to know him better.
What made you choose a course in footwear design?
I've always enjoyed creative areas in school and college and have a big interest in the fashion/footwear world and would like one day to create my own products and impact in the industry.
Tell us a bit more about the inspiration behind your winning shoe design
The brief was to interpret the word "heritage" in our own way. I chose to research the history and evolution of rock climbing as it's a sport I myself enjoy but also has a wide historic background with many areas to pull different kinds of inspiration from. I thought about the technical aspects of the equipment and apparel focusing on the sustainable side of the industry using upcycled backpacks to create the final shoe.
What would you say is your design style?
I would say my design style is transitional, mixing traditional inspiration with a modern young minded approach. I'm always thinking of new innovative ways to construct and dissect shoes as I've got a strong knowledge of pattern cutting and manufacturing methods. I like to focus on current trends and think about what's coming in the future whilst keeping sustainability in mind at all times.
Do you have any footwear designers that you particularly admire or are inspired by?
Names like Tinker Hatfield and Steven Smith always come to mind when thinking of admirable designers because of what they've done for the industry. But I'm more influenced by sports and performance designers like Christian Tresser or Sam Pearce, because they bring back history, creating new advanced designs inspired by traditional retro shoes. Mixing modern and traditional design.
What is the next step for you once you graduate from university?
I want to make a big impact within a large or even small footwear company to create history and inspire young upcoming designers.
As we continue to celebrate talent, creativity and kindness within our community, we would love to hear your stories. Share them with us via email or on social media using #InspiredByKindness.
Facebook: @moda.uk
Instagram: @modaexhibitions
LinkedIn: Moda Fashion Exhibition
Twitter: @ModaExhibitions