03 Aug 2020
Introducing Fashion Together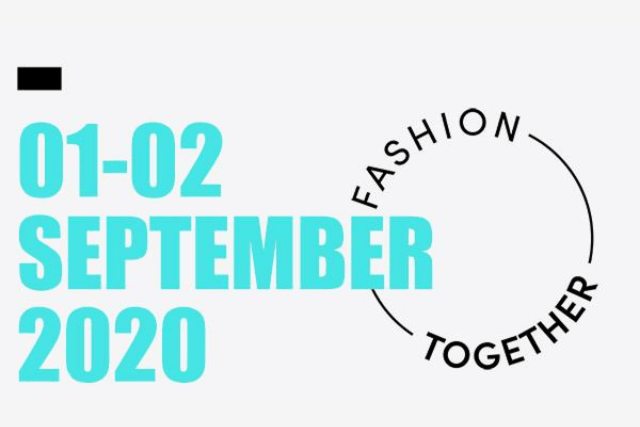 Our fashion events might not be taking place physically this year, but coronavirus isn't stopping us from bringing Pure London, Pure Origin, Moda and Scoop to our exhibitors and visitors. On 1st and 2nd September 2020, we will be hosting Fashion Together, a virtual forum designed to bring our industry together, even when we're apart.
Community is at the core of what makes our shows so special and whilst we're not able to meet in person, we hope that Fashion Together will help you to feel more connected to the industry.
Uniting some of the most exciting brands, designers and collections from across the industry, Fashion Together will host an impressive line-up in our Virtual Showroom. Take a virtual tour around the Virtual Showrooms across Pure London, Moda and Scoop to discover the latest styles, most exciting labels and of-the-minute trends as our brands present their lookbooks, product images, videos, latest news, and more!
But that's not all. Brought to you by popular demand, Fashion Together will proudly present exclusive, sector-specific Product Showcases across Womenswear, Menswear, Conscious, Footwear, and Accessories, with an additional dedicated slot for Scoop designers. The Product Showcase will feature exciting walk-arounds, brand presentations and introductions to the latest products in exciting video profiles made by our brands and designers.
If that wasn't enough, Fashion Together will also present two days filled with content. From peer-to-peer panel sessions, exclusive industry insights and essential business tips and tricks, our speakers and panellists will keep you up to date with the market from the comfort of your own home or office. Hear from the likes of Drapers, TheIndustry.fashion, Kering, Stella McCartney, Conscious Fashion Campaign and more, as they explore the issues facing our industry today.
So, once again, although we are apart, Fashion Together will bring us together this September. Register for your space to benefit from the latest insights and discover the best new products on 1st and 2nd September 2020.