21 May 2020
#InspiredByKindness: good news from the Moda community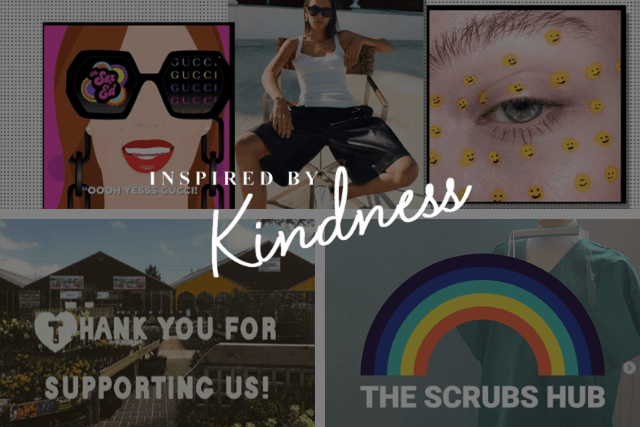 It's that time again! We're celebrating some of the best things to come out of our Moda community this week as part of our #InspiredByKindness campaign. Take a look at some of our favourite stories:
UKFT & The Scrub Hub
The UKFT, in partnership with Scrub Hub for Southport & Ormskirk Hospital Trust and local manufacturers, have launched a pop-up schools to train volunteers in the professional production of scrubs and masks to assist in the battle against COVID-19.
Connect with the biggest designers and retailers
If you're tired of sitting in front of the same old screen, fashion magazine Elle might have the answer. They've put together a
list
of some of the biggest names in fashion who are offering live Q&As, webinars and more, to keep you entertained and informed.
Baytree Garden Centre
It's great to see some of our retailers open up again. Steps in the right direction towards opening up the high streets!
Whether you're a brand or a retailer, share your good news with the Moda team to be featured. Email us or use #InspiredByKindness on social media.
Facebook: @moda.uk
Instagram: @modaexhibitions
LinkedIn: Moda Fashion Exhibition
Twitter: @ModaExhibitions