24 Apr 2020
#InspiredByKindness: good news from the Moda community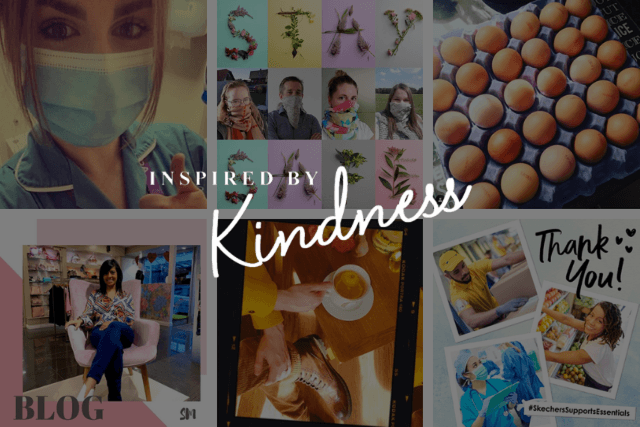 Our #InspiredByKindness campaign is still in full swing, and we're constantly amazed by the great work and positivity that's coming from every corner of our community. This week, we celebrate some more of our brands, buyers and partners who are making great things happen!
British Footwear Association
The British Footwear Association are calling on our community to contribute materials to be made into essential PPE for our incredible NHS staff.
Fraas
Stay safe! As it's now compulsory to wear face masks in Germany when going out in public, German brand Fraas have posted this beautiful image which also tells their audience how to keep safe and tie their masks properly.
Pink Flamingo Boutique
During the lockdown, we love to see local communities banding together. This is a lovely example from Pink Flamingo Boutique, who are supporting their local businesses (and enjoying fresh, free range produce!).
Sitara Morgan
At this time, it's so important for us to keep conversations flowing and share our learnings with each other. That's exactly what Sitara Morgan have been doing by launching a brand-new blog. Head to their website to see what it's all about.
Base London Shoes
The team at Base London are bringing some colour to our lives and Instagram feeds, sharing some of their favourite content from their own community!
Skechers
Skechers is keeping our community on its feet, keeping essential workers' comfortable during their shifts. Take a look at their competition and make sure you let any key workers in your life know!
Want to see your story featured on the Moda website? Get in touch to tell us about your business and spread the positivity. Email us or use #InspiredByKindness on social media to let us know what you're up to!
Facebook: @moda.uk
Instagram: @modaexhibitions
LinkedIn: Moda Fashion Exhibition
Twitter: @ModaExhibitions