04 Jun 2018
In conversation with...Sam Burgess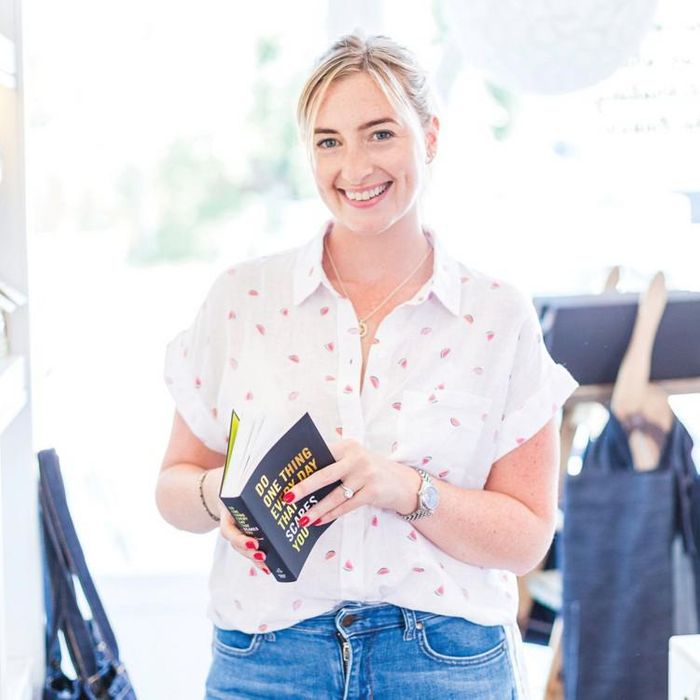 Sam Burgess is a leading UK content marketing expert, podcaster, speaker, author and cheerleader for small creative businesses. Ahead of Sam's hotly-anticipated seminar at the August edition of Moda, we speak to the industry expert to learn more about her consultancy Social Mouth, and discover why Moda is her fashion trade show of choice.
What's the story behind Social Mouth?
I started Social Mouth back in early 2016. I've always wanted to work for myself; I am from a family of entrepreneurs, and it felt natural to me that I would do my own thing one day.
The change for me came in January 2016.
Sat in a meeting with my client, hearing a social media agency pitch their idea of how they would execute MY ideas, it became clear that the extortionate amount of money they were proposing my client spent was simply not necessary. It got me thinking about who was out there helping independent retailers. I worked for an independent retailer for the four years leading up to the 2007 recession - sadly the retailer didn't make it out the other side. Had social media been as prominent then as it is now, I am sure that it would have weathered the storm. All these thoughts were rattling around in my head, and I felt compelled to make a change and to help smaller retailers. Five weeks later Social Mouth was born!!
Who do you work with?
I work with small product based businesses, whether they are creators themselves or indie retailers stocking other brands. I've worked with a wide variety of retailers, however, all of having been female-owned businesses where the business owner is prepared to be their brand.
Describe the Social Mouth business ethos…
Social Mouth is built on helping small business owners find their voice online and speak to their customer. I wanted to offer big brand advice at a fraction of the price of the big agencies, as I don't think affordability should be a barrier to business growth.
Why is it important to visit trade shows?
Tradeshows are so crucial for retailers to visit, not only are they free to attend but you will leave inspired, get to spy on the competition and get to listen to industry-leaders, such as myself, share valuable insights on areas that are important to the success and growth of your retail business.
What can Moda visitors expect from you during the August show?
As always, I strive to cut through the waffle and the jargon and offer advice that can be actioned not deciphered. In August, I will be sharing my top tips to growing an Instagram community that buys. The information I share goes well beyond Instagram, but fundamentally, all small creative businesses should be on Instagram because that's where your customers are.
What are you looking forward to the most about speaking at Moda?
I love every part of a speaking engagement, as seeing the audience scribbling notes and seeing the light bulbs switch on is the best feeling ever, but what I really enjoy is speaking to everyone after. I spoke at Moda in February and had a (90-minute!) queue of people afterwards to talk with, and it was fascinating hearing about their businesses and what they gained from my talk.
What sets Moda apart from other trade shows?
Apart from being the most extensive UK fashion trade show, it has the whole fashion industry in one place, making it the perfect place to visit if you're thinking of expanding your business.
What has been your greatest career achievement?
In April, I launched the #smallandmightystories Instagram Stories challenge, where I wrote thirty prompts to encourage small businesses across the UK to take part and speak to the camera every day for thirty days. What I didn't expect was for it to go viral, with over 700 small businesses across 15 countries taking part at once. It wasn't all about the numbers, my achievement came from it was the sheer volume of DM's, tweets and emails from business owners thanking me from the bottom of their hearts as their sales had improved as a result of the challenge. For me, it's all about the success of my clients, if they succeed, I succeed.
What would you say is the secret to running a successful retail business?
Knowing your customer and building relationships. These days we have virtually no relationship with our shopkeepers, either because they are online or because they are "faceless" high-street retailers and there is no opportunity to get to know them. People buy from people they know, like and trust. If you're a bricks and mortar shopkeeper, get out there - be part of your local community and grow your business through your customers, we can't resist PRing businesses we love, we will tell all our friends. If you're online only, get on Instagram Stories and be just as approachable as you would in a store; share stories, make small talk and be lovely. I'll repeat it, and keep saying it until I am blue in the face, people buy from people.
What is the best piece of advice you've ever been given?
My Dad said to me many moons ago, "Be nice to those you meet on the way up because you will meet them on the way down". I think it's an essential lesson in both business and in life.