17 Jan 2019
In conversation with… Sam Burgess, Small and Mighty Co.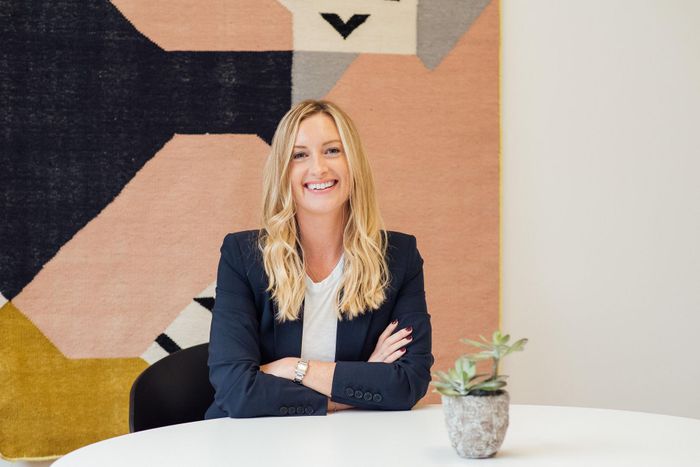 As we warm up for Moda AW19/20, it's time to introduce this season's speakers. In today's session, we sit down with Sam Burgess, Small and Mighty Co (formerly known as Social Mouth) to welcome her back for another season and to find out what she'll be speaking about at Moda in February:
We're so excited to be welcoming you back to speak again this season – why did you decide to join us again at Moda this February?
I really enjoyed speaking at Moda last year, I had a fantastic audience that really kept me on my toes with lot and lots of questions after the talk and I'm looking forward to being put in the hot seat again.
What can visitors expect from you at Moda this season?
This year I am talking about carving out your own brand voice in the noisy world of Instagram, how you can build know like trust, and things you can do that day, to make positive changes to your marketing.
Is there anything you're particularly looking forward to at the show this season?
I really enjoy meeting people and listening to the other speakers. Any tradeshow I attend to speak at I try to make it along to the other talks - and I always learn something.
Why is content marketing so important for fashion brands now?
We live in a digital world, spending on average 5 hours per week on our phones! Quality content marketing from a brand can become a destination for consumers, we all have our favourite Instagram accounts that we religiously check and newsletters from brands that pop into our inbox that we always open - and those that we delete without opening and question why we haven't unsubscribed. Instagram has over a billion users, your customers are there, they just need to find you and you need to find them.
What advice do you have for small and emerging fashion businesses looking to make their mark?
Have a unique, authentic tone of voice and always think what can I do for my customer? What would they want to see on my newsletter, Instagram etc? It's all about them and not about you, only 10% of your content should ever 'ask for the sale', the sooner you try to build know like trust with your audience, the quicker the sales will come. I can't wait to explore this more at my talk.
Join us at Moda AW19/20 on 17th - 19th February to learn more about the world of fashion marketing, discover new and exciting collections and network with some of the industry's leading players.