29 Jan 2019
In Conversation With… Jonny Prest, Seed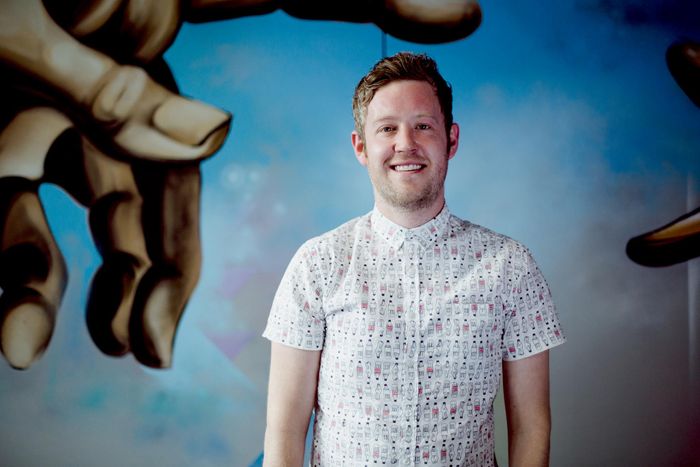 As we warm up for Moda AW19/20, it's time to introduce this season's speakers. In today's session, we sit down with creative director Jonny Prest, Seed, to find out what he'll be speaking about at Moda this season:
What can visitors expect from you at Moda this season?
They can expect an eye-opening new perspective on the use of video, particularly where Google is concerned. Google Shopping and video are growing exponentially: I predict that 2019 will see a total takeover of the fashion world. If brands aren't keeping up with these new changes, they'll simply get left behind. I want to help brands understand how to cleverly use video without it costing the earth: a simple YouTube video can be as effective as spending £2 million on an advertising campaign. Influencer marketing is still on the rise, but the power is moving back to the brand. Now is the time to seize it!
Is there anything you're particularly looking forward to at the show this season?
I'm always excited about new brands and up-and-coming designers, especially their visual styles and marketing approaches. The fashion industry is so fast-paced and competitive, so it's a great place to seek inspiration and ideas.
Why do you think it's important for retailers to visit trade shows?
Brand exposure is massively important: to be able to get in front of people and not only tell them what you do, but also give them a flavour of it is invaluable. It's also about checking out the competition: see who's pushing the boundaries of fashion and use it as fuel for your own brand.
What has been your career highlight to date?
The launch of the final issue of my magazine (From Dusk 2 Dawn) was a big one for me. Over the course of its lifetime I'd been learning, honing, growing - so the last issue was a reflection of how far I'd come. The network of international artists, writers and collaborators that I built over that time are still a big part of Seed today, so the magazine paved the way for the rest of my career.
What's the best piece of advice you've ever been given?
Not advice I was given personally, but something that struck a chord with me was the advice Barack Obama once said he gives to his daughters: 'be useful, be kind'. It's so simple but, as a basis for how you act as a human being, or as a brand, it's pretty powerful. It's now Seed's brand mantra, so everything we do is built around being useful and being kind. Thanks Barack!
Join us at Moda AW19/20 on 17th - 19th February to learn more about the world of fashion marketing, discover new and exciting collections and network with some of the industry's leading players. Ahead of Moda AW19, find out more about Jonny and Seed here.