04 Nov 2020
Hyve Group announce changes to the Moda event calendar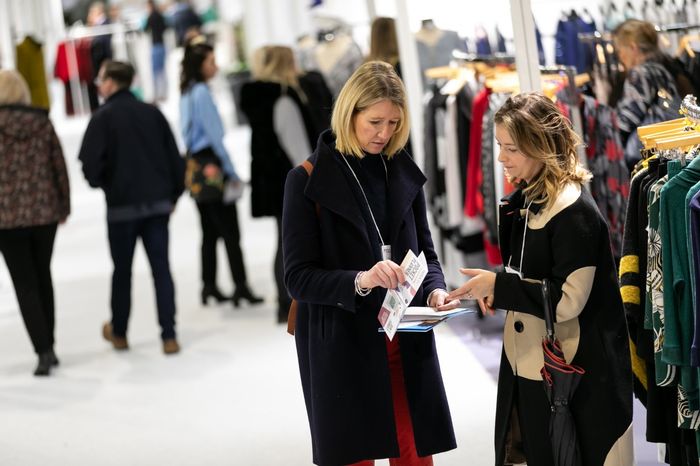 Moda to run as a virtual forum
Fashion Together virtual forum will return on 23rd February 2021
Moda SS22 to be co-located with Autumn Fair in September 2021

Amid challenging times, Moda, the heart of UK fashion, has announced today a change in the event's datelines due to the ongoing impact of the coronavirus pandemic. The National Footwear Show was set to return to the NEC this February to be co-located with leading retail show Spring Fair.
Due to the latest UK Government restrictions on the re-opening of business conferences and exhibition halls, Hyve Group has been forced to cancel events scheduled to take place in February 2021, including Moda. The next planned home, gift and fashion retail event will be Moda, together with Autumn Fair, at the NEC Birmingham on 5th-7th September 2021.
Hyve Group and the Moda team are now working to deliver an enhanced virtual forum with product features and exclusive seminar content designed to educate and inform participants. More information on Fashion Together will be available on the Moda website in due course.
Hyve Group's Managing Director for UK Retail, Julie Driscoll says "We have been carefully monitoring the situation and have been responding to the announcements made by the UK Government throughout the pandemic. Whilst we had been looking forward to welcoming our exhibitors and visitors back to the halls of the NEC Birmingham in February, we must comply with the Government restrictions, putting the safety and comfort of our community first.
"Moda is one of the UK's longest-standing and best-loved fashion trade shows, and this is down to the people who make it so special; be they buyers or brands. Whilst it is regrettable that we won't be able to meet in person this year, we hope that Fashion Together will provide a great opportunity for our community to connect in a virtual forum. We are now looking ahead to September 2021 and beyond to ensure we can bring our physical shows back in the safest way."
Key Account Director, Lisa Govier adds, "We hope that Fashion Together will provide our clients and customers with a great opportunity to stay connected and inspired by providing a platform to showcase their businesses, as well as essential industry insights. Following the success of our first edition of Fashion Together, we are excited to develop the concept and deliver another inspirational virtual forum this February."
Ian Taylor, Managing Director of NEC Group Conventions & Exhibitions, said: "We're saddened to not be welcoming the fashion community to the NEC for Moda in February 2021 but are pleased to hear that fashion buyers and brands will still have an opportunity to connect with each other in early 2021, albeit in a virtual environment. We look forward to welcoming everyone back to the NEC in person for Moda in September 2021, alongside Autumn Fair 2021."
Lucy Reece-Raybould, CEO, British Footwear Association, adds: "At the British Footwear Association we strongly believe in the power of trade shows, not only as a vehicle to inspire, but also to bring together all those who are a part of this industry. We have always supported Moda, and will continue to do so, both during the virtual forum and when we can get back to visiting the physical show. On behalf of myself and the British Footwear Association, I am very much looking forward to continuing our support and working with the team at Moda towards Fashion Together in February, and on through 2021 and beyond."
Fashion Together, Hyve Group's virtual forum, will take place on 23rd February 2021 and will be open to both brands and buyers, providing expert content, brand and product showcases, essential trend insights and more.
Moda's next event will now take place on 5th – 7th September 2021 at the NEC Birmingham, alongside Autumn Fair, offering the industry the ultimate environment for buying, networking, trends, and inspiration.
For further press information or images contact:
Sarah Waterfall
Head of Marketing – UK retail
About Moda
The heart of UK fashion, Moda is the key meeting place for mainstream fashion, delivering a high quality and cost-effective platform for mid-market brands and ensuring a commercially viable and convenient buying environment for retailers across the UK and Ireland. Bringing together over 1,200 collections under one roof at the NEC Birmingham, to deliver the complete season's overview to over 8,000 visitors annually. The show also brings fashion to life on 16 catwalk shows throughout the three days to inspire buyers and sell brands, alongside a comprehensive retail-focused seminar programme, interactive workshops and networking events.
About Autumn Fair
Diverse, relevant and exciting, Autumn Fair is the marketplace of the season for the home and gift retail industry. Perfectly timed at the beginning of September, the event is a crucial shopping destination for buyers to prepare for the Golden Quarter, retail's busiest and most profitable time of year in the lead up to Christmas and New Year. Autumn Fair is a brand of Hyve Group plc. http://www.autumnfair.com
About Hyve Group plc
Hyve Group plc is a next generation global events business whose purpose is to create unmissable events, where customers from all corners of the globe share extraordinary moments and shape industry innovation. Hyve Group plc was announced as the new brand name of ITE Group plc in September 2019, following its significant transformation under the Transformation and Growth (TAG) programme. Our vision is to create the world's leading portfolio of content-driven, must-attend events delivering an outstanding experience and ROI for our customers. Where business is personal, where meetings move markets and where today's leaders inspire tomorrow's.