06 Feb 2020
How to: work with fashion influencers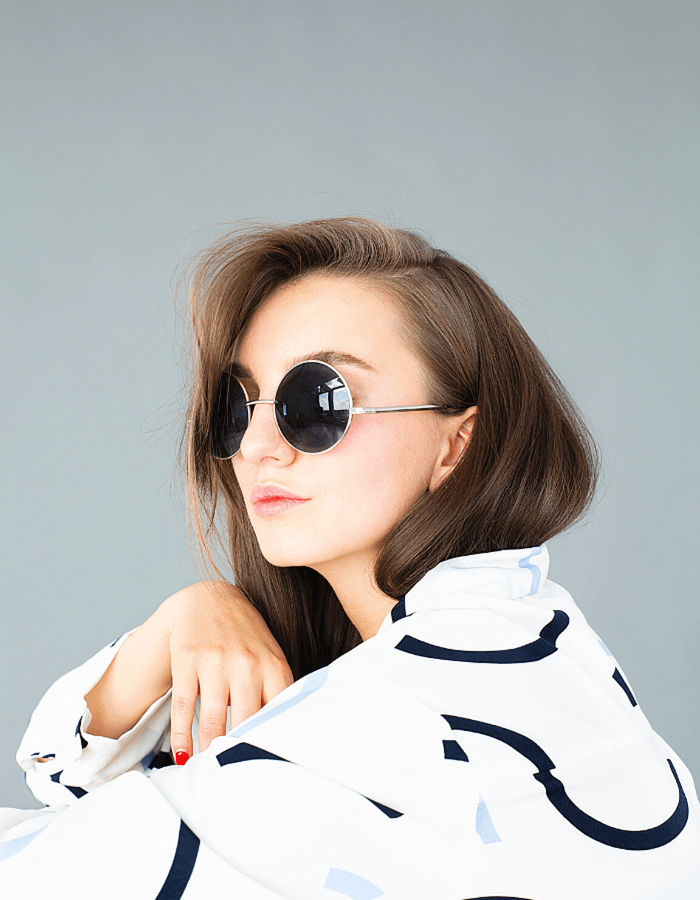 We've already discussed the importance of social media when it comes to the fashion industry. But what about the people who've driven the growth in social media marketing? There are plenty of fashion brands out there who are already working with influencers to create native content that reaches millions of purchase-ready potential customers. But how can you kickstart your influencer marketing strategy, and take your collaborations to the next level? Read on for our top tips…
#1 – Align your values
If you're considering an influencer campaign or collaboration, the first thing you need to do is consider your own brand values. Authenticity is key to success where influencer marketing is concerned, so you need to make sure your brand values align with the persona that your influencer has created.
When researching influencers, think about your own customer; would this particular blogger/ Instagrammer/ influencer resonate well with your audience? Are they an accurate representation of the demographic who already buys your product?
For example, if you are a sustainable brand, consider partnering with an eco-lifestyle influencer. Equally, if you are an athleisure brand, a fitness influencer might be for you.
The idea is to make the content they create for you look as native and authentic as possible, so the person or people you choose to work with should be a natural fit for the kind of product you're selling.
It's also worth remembering that quantity doesn't equal quality. There are lots of accounts with high follower counts which may seem appealing, but if they're not getting the correlating number of likes and comments, they're probably not worth your time.
#2 – Consider your platforms
For most of us, the natural reaction upon hearing the word "influencer" is to immediately think of Instagram. However, whilst Instagram has seen its fair share of influencers, especially in the fashion industry, this isn't the only domain of online ambassadors. Of course, if you're audience is predominantly on Instagram, it's OK to stick to that platform.
However, if your target market is elsewhere online, Instagram isn't going to provide the ROI you're after. Instead, consider the platforms your current customers are most active on. If you have your own channels, it can be useful to see where you're getting the best engagement before you embark on your hunt for the perfect influencer.
If you're seeing great reactions from your website or blog content, consider searching for a fashion blogger to create a written piece with more of a "lookbook" style of content. Similarly, if your audience is on Pinterest, have a look at some popular boards and accounts and reach out to the owners.
#3 – Give a clear brief
Once you've secured your influencer you need to make sure everyone's on the same page when it comes to expectations.
Let your influencer(s) know what kind of content you want them to post (an Instagram grid post, a social media story, a blog article etc…), how many separate pieces of content you expect from them, and when you'd like this to go out. You'll also need to be clear with them when it comes to specific messaging. If there's an event or certain product feature you'd like to push, let them know!
Don't be afraid to discuss this with your influencer and be open to their suggestions. Just like you, they'll know their own following best and will be able to guide you as to what will work, what times their followers are most engaged and what will be most authentic when appearing on their feed.
#4 – Sign an agreement
Yes, admin can seem like a boring job when you're excited about the creative output of a collaboration, but ensuring you have a solid written agreement is really important to ensure everyone's clear about what's expected and when.
Whilst the value of the trade might be low – it could be a simple gifted garment for an Instagram post transaction – it's always advisable to have a thorough written agreement signed and approved by both parties before the deliverables are seriously discussed.
#5 – Follow up
To truly understand the value of any marketing activity, measuring is key. Set a benchmark for the sales and/ or engagement you're expecting to see from this particular activity. If you're not sure, you can always ask the person you're working with to give you some guidance on the engagement they've received for similar content.
As you expand your influencer strategy, you'll start to get a better idea of what you can expect from your marketing activity moving forward to make influencer marketing work even harder for your business.
Want to get the latest tips on making your digital efforts go the extra mile? Join us at Moda AW20 from 23rd – 25th February 2020 at the NEC Birmingham to get exclusive insights from our industry experts, plus a first-look at some of the season's most exciting collections.
---
About Moda
The heart of UK fashion, Moda is the key meeting place for mainstream fashion, delivering a high quality and cost-effective platform for mid-market brands and ensuring a commercially viable and convenient buying environment for retailers across the UK and Ireland. Bringing together over 1,200 collections under one roof at the NEC Birmingham, to deliver the complete season's overview to over 9,000 fashion buyers, the show also brings fashion to life on 16 catwalk shows throughout the three days to inspire buyers and sell brands, alongside a comprehensive retail-focused seminar programme, interactive workshops and networking events.