19 Feb 2020
How to: set up an ecommerce website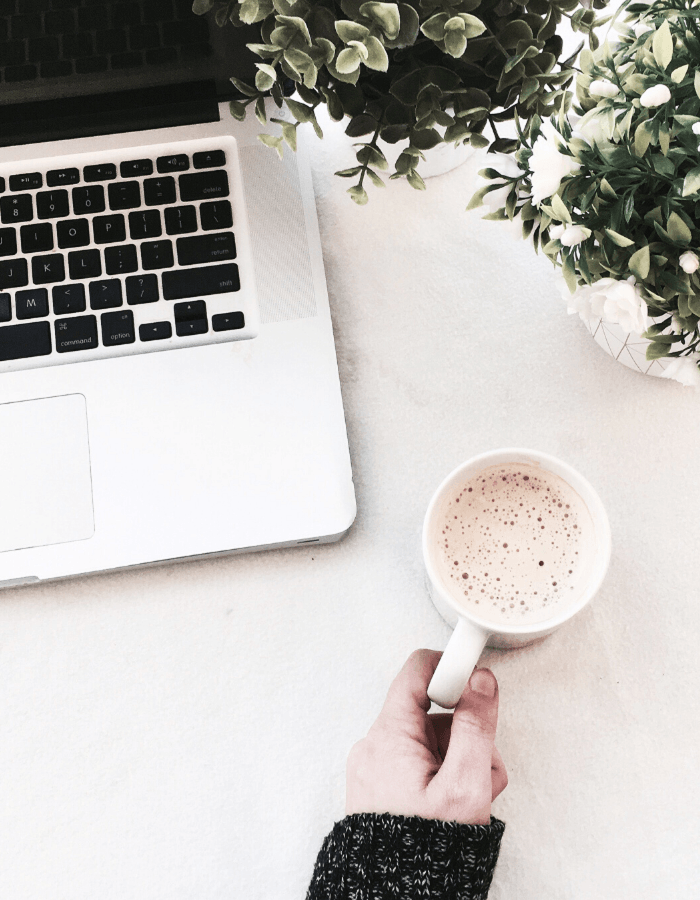 On first glance, luxury champion Net-A-Porter and fast fashion frontrunner Pretty Little Thing are two retailers with nothing in common, other than the fact that they sell clothes. But different though they may be, these two businesses have more in common than you'd think; both fashion retail giants, and many others like them, have dominated their markets using only their online outlets.
With digital continuing to permeate into our everyday lives, shoppers of all shapes and sizes are looking online for quick and easy shopping experiences in fashion and elsewhere. And, for many businesses, this means staying offline isn't going to be an option for much longer. To help you navigate the world of online shopping, from a business point of view, we've put together a handy step-by-step guide on bringing your boutique into the digital age.
Step 1: Choose the platform that's right for you
There are now a number of ecommerce platforms designed to make building an online shop as simple as possible. Platforms like Shopify, Wix and BigCommerce are set up for anyone to get building their own store, no complicated coding or developing required. These platforms usually have direct links with all the major payment platforms, so you won't have to worry about setting this up separately.
These platforms are great if you are creating a website from scratch. However, if you're building ecommerce features into your current website, the job may be a little more complicated. In these cases, it's best to talk to a web developer who specialises in ecommerce, who will be able to take you through the options.
Step 2: Set up a domain
Alongside Step 1, you'll need to think about how you want your brand to appear online. A domain name is what users will type into the search bar to find you; for example moda-uk.co.uk. Again, if you already have a website, you'll already have a domain.
Platforms like the ones mentioned above usually include the option to customise your domain name as part of your paid-for plan. If the site you've chosen doesn't include this option, you may need to register your domain name elsewhere.
When thinking of your domain name, make sure you keep it as close to your business name as possible. Think of your domain like a digital sign post to your store. Just like a physical shop sign, your domain should make you instantly find-able and recognisable online.
Step 3: Pick a design
Now for the fun part, styling your site. Depending on your plan, many ready-to-use ecommerce platforms have design templates built in, again meaning no tricky coding or risk of deleting everything! These templates are also set up specifically for ecommerce, with simple layouts, clear calls to action and plenty of space for imagery all guiding potential customers through the site, to conversion.
When choosing your template, think about the features you'd like to include on your website, how you'd like your homepage to look and what designs and web features have pushed you towards conversion in your own online shopping. For example, would you like customers to be able to filter by price or product type? Is there a particular product or offer that you want to guide them to?
Once you're happy with your template, you can customise colours, fonts and images. Make sure your site is easy to read and features quality imagery and information that will encourage your customers to purchase.
Step 4: Add your products
With your website set up, you now have a perfect place to add your products. Again, with a specialised platform this should be as easy as uploading your imagery and copy into the backend of the site. Make sure you take the time to get the words and images perfect; whilst there's no substitute for touching and feeling a product in real life, your website's copy and images should provide an experience that's as close as this to possible.
When you add your products, make sure to include the essentials:
Product name/ title
Price
Category (i.e. t-shirt, jumper, jeans etc.)
Sizing
Product description
Product imagery
Step 5: Stay up to date
The work doesn't stop once you're all set up. Make sure you're regularly checking back on your website for any customer queries as well as to add new products or update offers or promotions.
If you want to, you can also include a blog on your website, and/ or your business' social media handles, to give your users a much more rounded experience online as well as offline.
For businesses with a physical store as well, make sure you have your "real life" address featured prominently on your website, for anyone who'd rather come in and have a conversation face-to-face.
With all that said, the secret to online retail success is great service, just like in a physical store. Your online shop should enhance your customers' experience, providing them another touchpoint to engage with their favourite fashion retailer.
Enjoyed this piece? Get more tips and tricks on digital marketing ecommerce in fashion at Moda's AW20 edition where we'll hear from some of the leading voices in the industry. Join us at NEC Birmingham from 23rd – 25th February 2020.
---
About Moda
The heart of UK fashion, Moda is the key meeting place for mainstream fashion, delivering a high quality and cost-effective platform for mid-market brands and ensuring a commercially viable and convenient buying environment for retailers across the UK and Ireland. Bringing together over 1,200 collections under one roof at the NEC Birmingham, to deliver the complete season's overview to over 9,000 fashion buyers, the show also brings fashion to life on 16 catwalk shows throughout the three days to inspire buyers and sell brands, alongside a comprehensive retail-focused seminar programme, interactive workshops and networking events.