06 Jul 2018
How to make your store speak to the millennial generation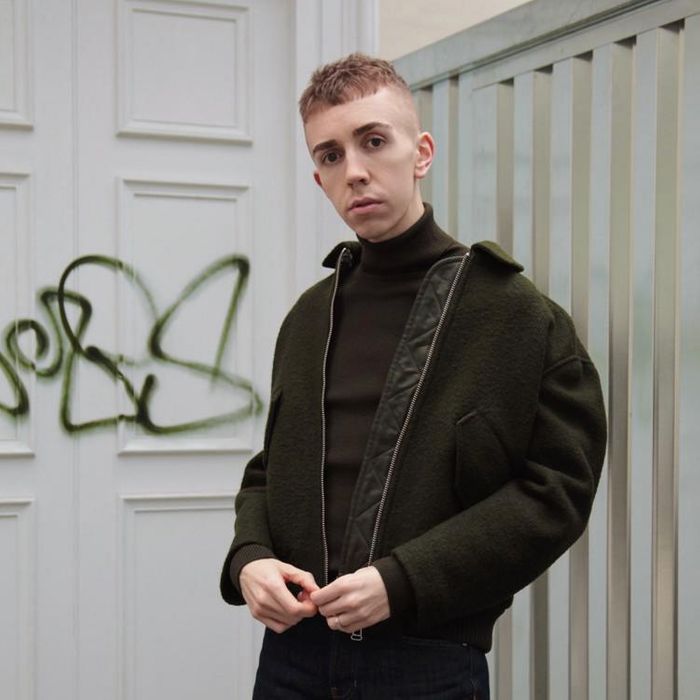 Born and raised in London, Mitchell Webb is a speaker, social marketing expert and founder of the popular fashion & lifestyle blog, mitchell-webb.com.
Ahead of his bloggers' panel at this season's Moda, Mitchell gives us an insight into how retailers can engage with the new generation of consumers.
We have recently entered a very interesting phase; where our millennial generation consumers (me included) have reached a state of "nailing the perfect balance between purchasing fast fashion and luxury items". Up until now, we have basked in the glory of the age of the internet, where fashion has become so fast that designers are selling out of pieces before fashion shows have even finished. There are, of course, the up-sides to this for us impatient, want-it-all-yesterday bunch, but the pit falls are most certainly felt strongest by our brick-and-mortar stores we so often forget about.
The issue with online consumerism is quite simply our impact on the environment. All of the extra packaging and additional vehicles needed to get our latest online order to us (and returning it again *rolls eyes*) is leaving a much bigger footprint than most of us are comfortable with. It's almost ironic, the millennial generation have also expressed that sustainability is a shopping priority for us, yet we are not conscious of this huge issue. In a recent article published by The Guardian, it's stated that MP's are set to "examine environmental footprint of UK fashion industry". The inquiry will explore the carbon impact, resource use and water footprint of the growing throwaway 'fast fashion' sector. So with this information as ammunition, I feel there is no better time than the present to start discussing how stores can begin to encourage our new generation of consumers into their stores, grab their attention and understand their shopping habits.
Millennial shopping habits and how to hone in on them
• Seamless shopping – it's true we are a savvy online shopping bunch, but we still prefer shopping in-store to experience the brand and to touch and feel products before buying. However, with this said, we expect a seamless shopping experience between online and in-store. 9/10 of us already know what we're intending to purchase before even entering the store. This means we expect to find the same product ranges (including any discounts), as are found online or in-store. Businesses should make sure the shopping experience across all consumer touch points is consistent.
• Loyalty is key – Millennials are known to be big on loyalty. Studies have found that we prefer a customer-centric shopping experience; one tailored to our wants and needs as valued customers. Loyalty or rewards programs are also big with millennials. According to Bond Brand Loyalty, 68% of 20-34 year-olds claimed they would shop elsewhere if it meant collecting more rewards, and one-third admitted they'd bought something they didn't need, just to earn rewards (Boots 3 for 2, anyone?).
• Invest in Social Media – now this may seem counter-intuitive when trying to encourage millennials to visit your stores, but it's an extremely important factor to consider when building your brand image. We are no longer buying into brands for their product offerings; we are buying into the brand themselves. We value aspects like sustainability, ethical production and social impact in brands much higher than a competitively priced, mass-produced t-shirt. Social media is the best platform to use in order to shout about these aspects and draw in the millennial generation. 55% of millennials surveyed in a recent report by Blackhawk network explain social media is their primary source for shopping, news and information. Keeping social accounts updated, interesting and relevant is of course important, but it's been found that millennials trust 'expert' opinions from their friends, colleagues and social media influencers when it comes to buying into brands. With this said, businesses should understand the value of and consider partnerships with influencers or experts in their space of the industry.
Hear more from Mitchell Webb this August at Moda. Register online to get your e-ticket.